Taiwan
Get more with myNEWS
A personalised news feed of stories that matter to you
Learn more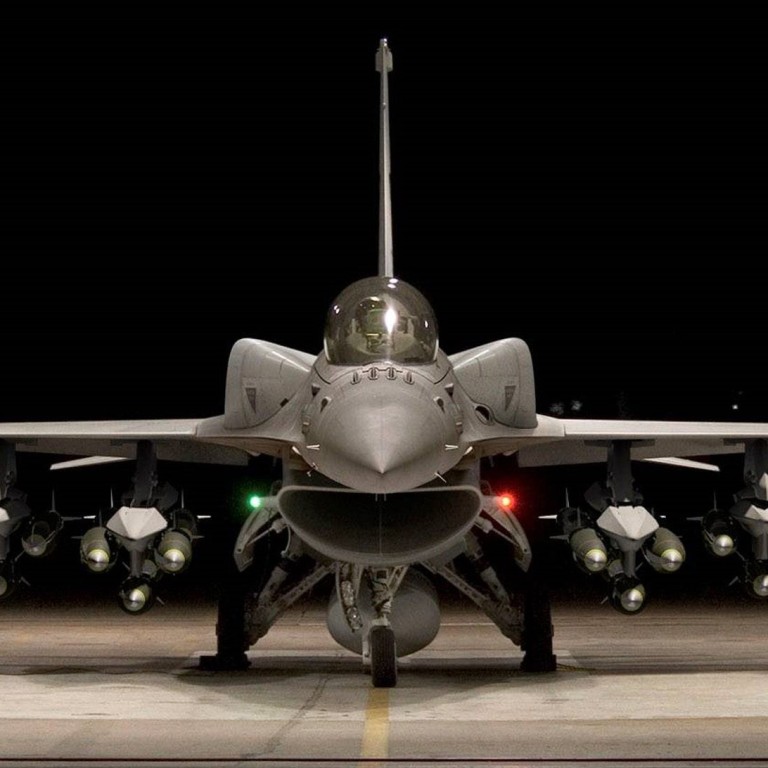 American Viper jets a boost to Taiwan's defences 'but no game changer' with China
The improved F-16 has a longer range and new features but it's still not a challenge to Beijing's land, sea and air forces, analysts say
A new fleet of new fighter jets on Taiwan would raise the cost to Beijing of attacking the island but would not change the balance of power across the Taiwan Strait.
Military observers made the assessment on Monday after US President Donald Trump approved the sale of 66 Lockheed Martin F-16V "Viper" fighter jets to Taiwan in a US$8 billion deal that still must be ratified by the US Senate.
Macau-based military expert Antony Wong Dong said that at more than US$120 million each, the Vipers were expensive but they would be able to better counter the threat of an air strike from mainland China's key fighter jets.
"The F-16V is costly, but at least its strike capacity is on par with third-generation mainland fighters like the J-10C and even the J-16. It can also detect the most advanced J-20 stealth aircraft at long distance," Wong said.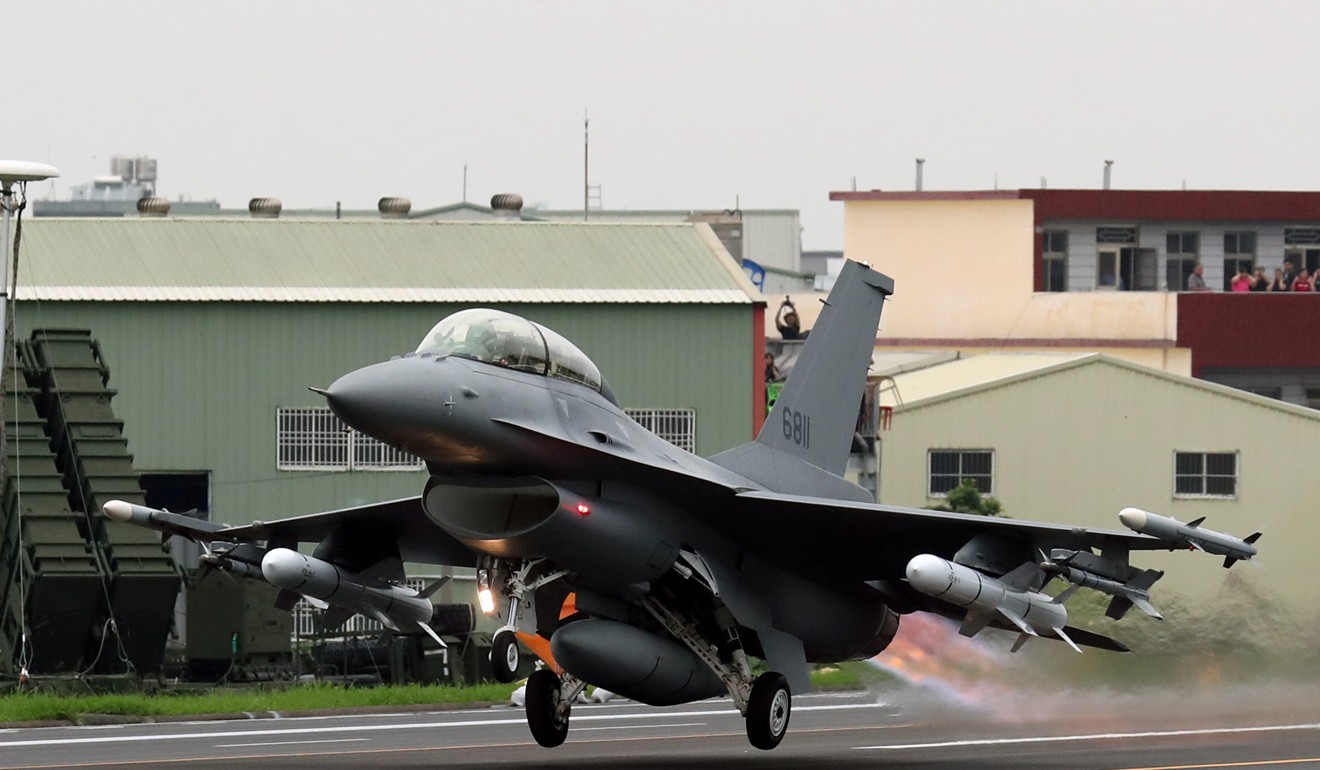 "The F-16V cannot defeat the J-20, because of their generation gap … but it will definitely increase Beijing's military cost of attacking Taiwan."
If the Viper deal does go ahead, it will be the first time since 1992 that the US has sold F-16s to Taiwan. It would also be a major boost to the self-ruled island's defences.
Chieh Chung, senior national security researcher at the Taipei-based National Policy Foundation, said the Vipers had more sophisticated engines and fuel tanks than previous F-16s, allowing them to carry more fuel, fly farther and get closer to mainland China.
Chieh also said new weapons and features on the Vipers could sharply increase the air-to-surface strike power of the aircraft compared with previous generations, presenting a serious threat to the People's Liberation Army (PLA).
But while the Vipers did more and had a longer range, they would not challenge the mainland's comprehensive combat system, Hong Kong-based military commentator Song Zhongping said.
"The F-16V deal will be trouble for Beijing, but it won't change the balance of power between Beijing and Taipei. Taiwan is too close to the mainland, every move by Taiwanese aircraft is closely watched by the PLA," Song said.
"The balance of military power in the Taiwan Strait is not only decided by aircraft, but a comprehensive combat system. The mainland has developed a tridimensional combat system covering ground, air and sea and involving fighter jets, missiles, warships, satellites and other elements – something that Taiwan doesn't have."
He said Taiwan still did not have a military industrial supply chain, forcing it to rely on US supplies and preventing Taiwan's advanced weapons from reaching their full potential.
In addition to the US$8 billion it is spending on the F-16Vs, Taiwan has earmarked US$330 million to upgrade 144 F-16A and F-16B fighters to Viper standards.
In July, the United States also approved arms sales to Taiwan worth US$2.2 billion, including 108 M1A2T Abrams tanks and 250 Stinger portable surface-to-air missiles.
Beijing strongly opposes arms deals with Taiwan, which it considers a renegade province to be reunited with the mainland, by force if necessary. But the US is obliged to help defend the self-ruled island under the terms of its Taiwan Relations Act, effective since 1979.
This article appeared in the South China Morning Post print edition as: u.s. jets to taiwan 'will not change balance of power'