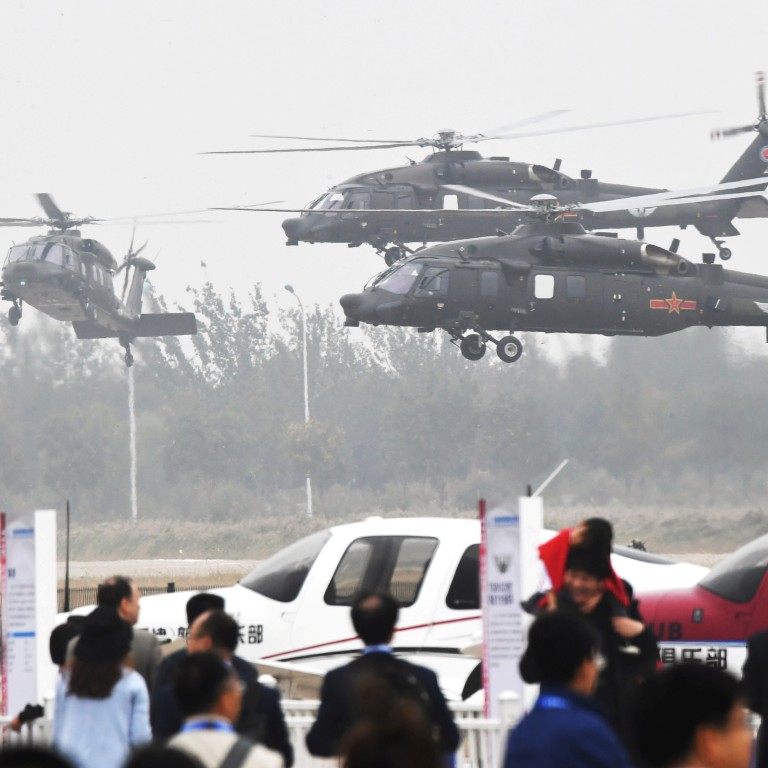 China's Z-20 Black Hawk lookalike and flying saucer concept craft star at helicopter expo
PLA's great helicopter hope gets plenty of airtime at four-day show in Tianjin
Analyst says chopper is 'significant improvement' on earlier models
China unveiled some eye-catching air power at the China Helicopter Exposition in the northern city of Tianjin on the weekend, including a model that resembled the US Sikorsky Black Hawk and a concept craft that looked like a flying saucer.
While analysts said China had a long way to go to rival American market-leaders, the Harbin Z-20 transport helicopter, which made its official debut at the National Day parade on October 1, made a high-profile appearance at the expo in a static display and in three-chopper close formation flyovers.
The Z-20 has been promoted as a replacement for the People's Liberation Army's 35-year-old Black Hawks used on the Tibetan Plateau and the Russian-built Ka-28s which provide air cover for warships.
The Z-20 – developed by Harbin Aircraft Industry Group, a subsidiary of ­Aviation Industry Corporation of China (AVIC) – made its maiden flight in 2013 and entered service last year.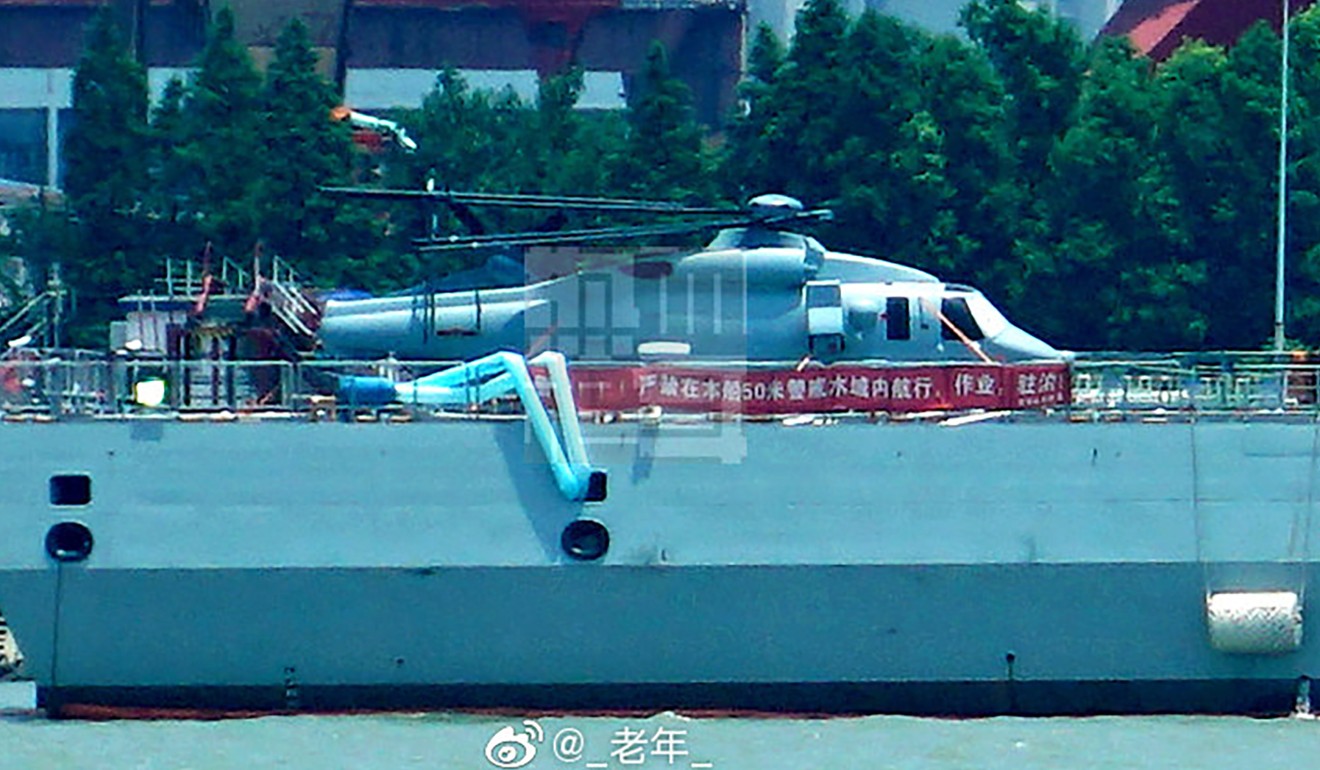 The multi-role Z-20 had two Chinese-made turboshaft engines, a fly-by-wire [electronic] flight control system, and could operate at night and in poor weather, Li Linhua, chief technology expert of the AVIC Helicopter Institute, said at the expo.
"This aircraft has good usability for both plains and plateaus, with wide compatibility so that the basic platform can be refitted for other tasks," Li said.
A modified Z-20 with a foldaway tail rotor was first seen aboard the Type 055 guided-missile destroyer Nanchang in July. These are likely to become the navy's Z-20F and carry out anti-submarine duties.
Observers noted similarities between the Z-20 and the Black Hawk in shape, layout and size, although the Chinese chopper has five rotor blades instead of four.
China bought 24 Black Hawks in 1984 for service in the plateau region and they are still in operation today.
Song Zhongping, a military commentator in Hong Kong, said that despite similarities in appearance, the Z-20 has home-developed lift, transmission, flight control, and avionics systems, and should not be regarded as a copy of the US machine.
"The Z-20 is already much more advanced than those imported Black Hawks, although it might not be as mature as the latest Black Hawk variants," he said.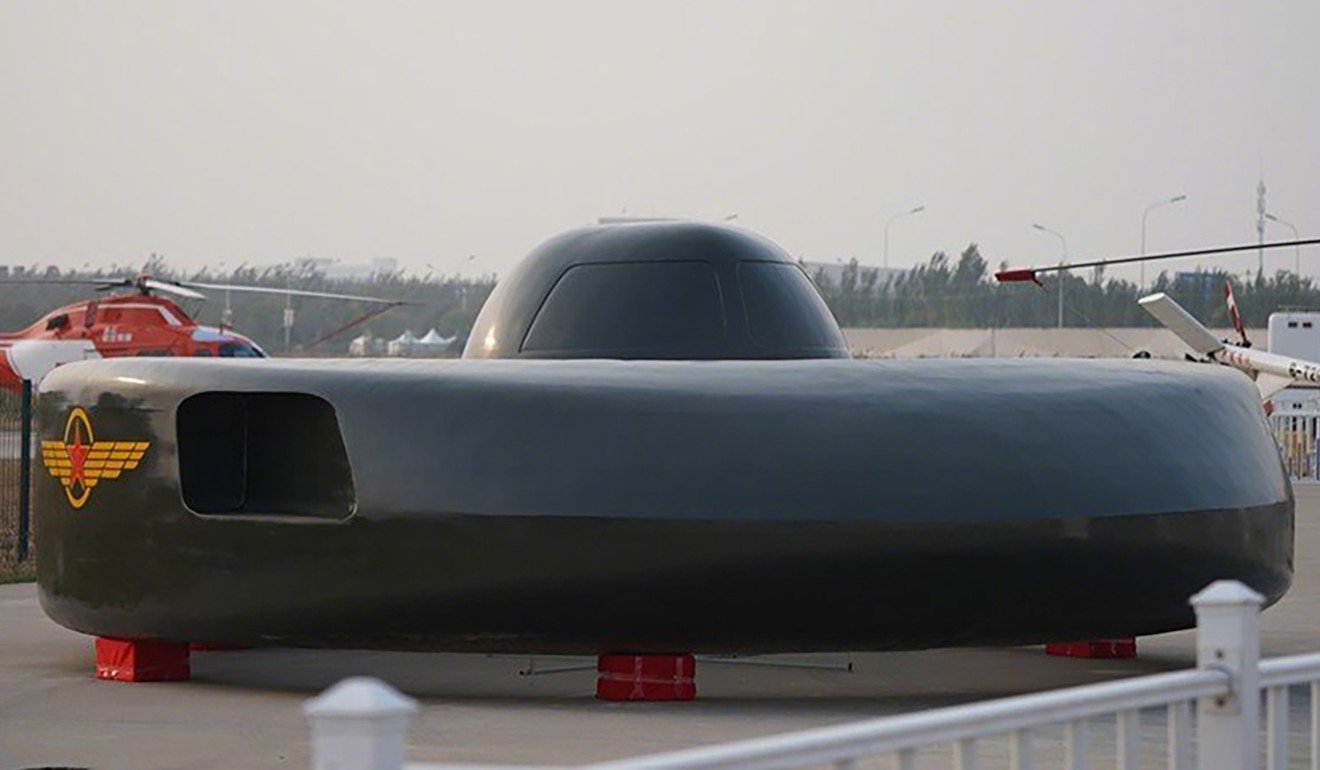 China has made aviation one of its key industries and has invested heavily in both military and civilian aircraft of all kinds, including fixed-wing, rotary, manned and unmanned technology.
Song said the Z-20 was a significant improvement but had a problem plaguing Chinese aviation – a lack of powerful engines.
China's aviation engines were generally not as advanced as those built in other countries, Song said. "This problem needs to be tackled from the ground up."
Visitors to the four-day show were also treated to some unusual helicopter design concepts, including the flying saucer-like Super White Shark armed helicopter, and many rotary unmanned aerial vehicles.
The Super White Shark concept model was described as a two-seat turbojet stealth aircraft with a ceiling of 6,000 metres (19,685 feet), a top speed of 650km/h (404mph) and a range of 2,950km.
Although the Super White Shark's developer – known as the Parrot Laboratory – claimed to have learned from designs such as the US' AH-64 Apache ground attack helicopter and Russia's Ka-52 reconnaissance and combat chopper, it said no country had yet succeeded in developing and perfecting such wing-body-fusion technology.