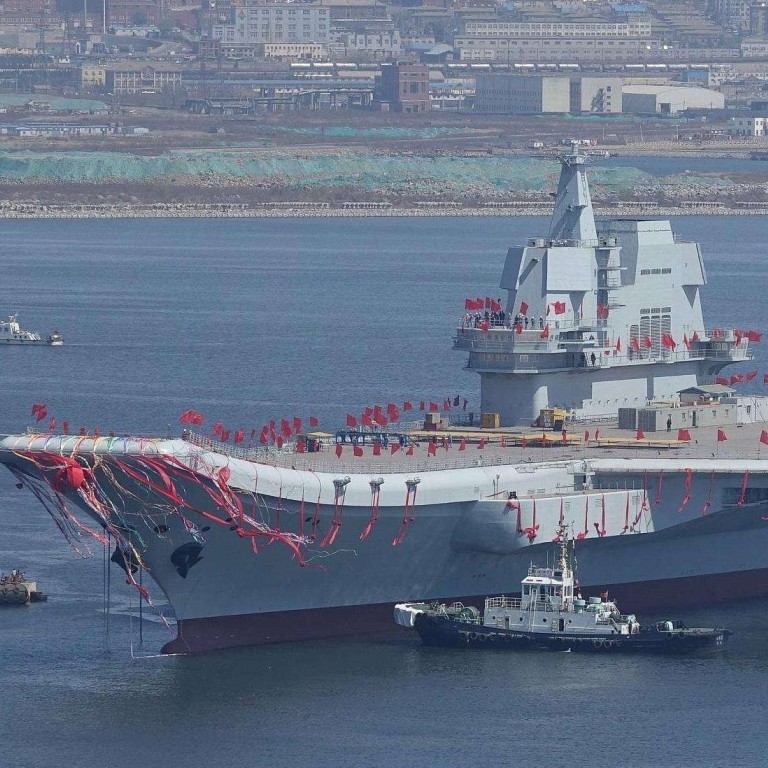 China's Type 001A aircraft carrier sets off on latest sea trial as navy prepares to commission ship 'within months'
Country's first home-grown carrier may soon be ready for service but observers warn a few glitches may still need to be ironed out
China's first home-grown aircraft carrier, Type 001A, will be commissioned within months, according to military observers.
The ship appeared to have set off on its eighth sea trial on Tuesday after photographs taken by a plane flying over a restricted area showed a carrier, with a warplane on deck, leaving the Dalian Shipyard, where the carrier is being built.
The timing coincided with a notice issued by China's Maritime Safety Administration, saying an area of the Bohai Sea, near the yard would be cordoned off for military activities.
While the commissioning would mark an advance in China's naval capacity, some analysts noted that the trial phase was taking longer than expected.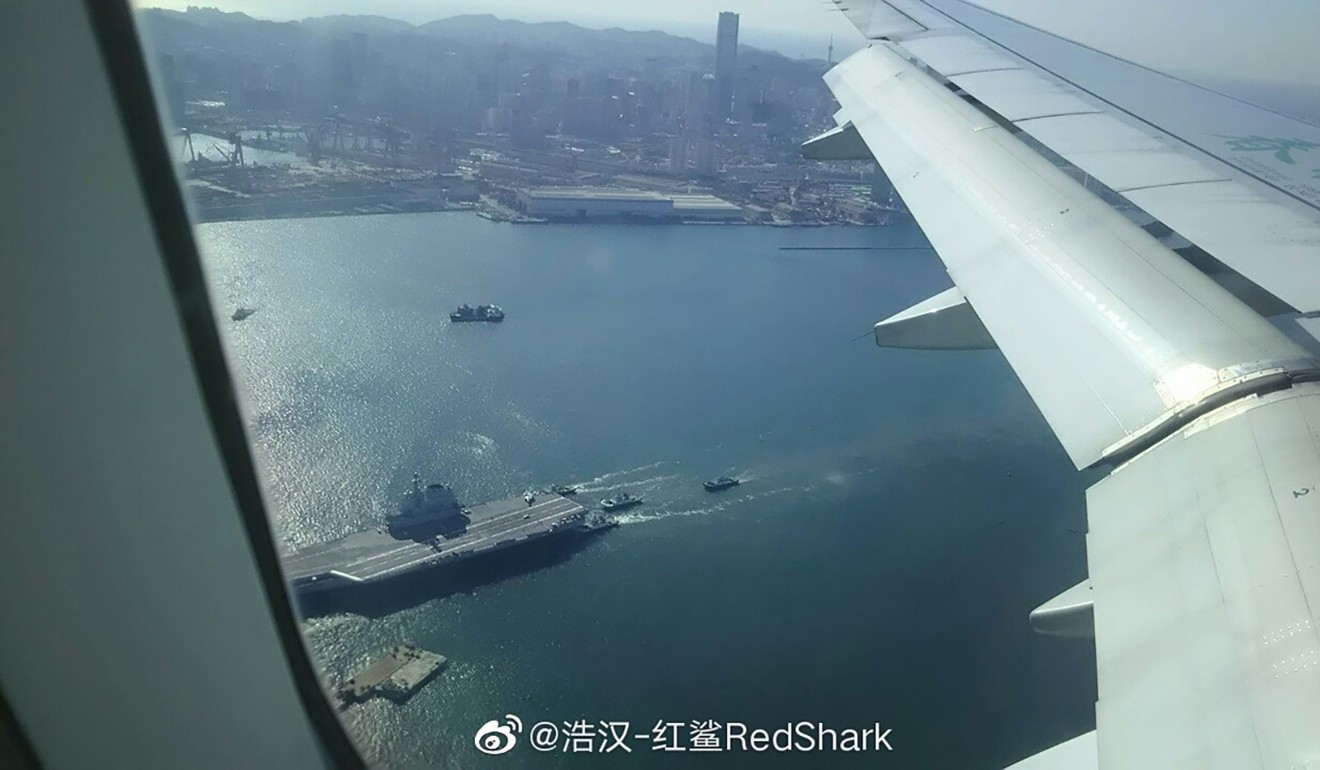 Global Times, a tabloid affiliated to Communist Party mouthpiece People's Daily, quoted naval observer Li Jie as saying that the Type 001A was likely to be undertaking its eighth sea trial after solving problems discovered in the previous trials.
Zhou Chenming, a Beijing based military expert, said that the Type 001A's commissioning had already been postponed and the major problem now was a lack of shipborne aircraft and problems with the flight control system.
Zhou said the control system worked with J-15 fighters, which will be the primary jets used on the ship, but "is not yet compatible with other aircraft, which hinders the aircraft carrier's final commissioning".
Once commissioned, the ship will join the country's first carrier, the Liaoning, at sea, boosting the country's naval capacity.
Collin Koh, a research fellow at the Institute of Defence and Strategic Studies from Singapore's Nanyang Technological University, said: "With two aircraft carriers, the PLA Navy will have greater chances to hone its carrier capabilities – conducting more missions, training, and all of these contributing to the accumulation of expertise and know-how.
"This means qualitatively improving [its] carrier capability, including human capital.
"For long-term strategic significance, it means an expanding power projection capability of the PLAN that allows it to promote presence in regions where Beijing asserts national interests."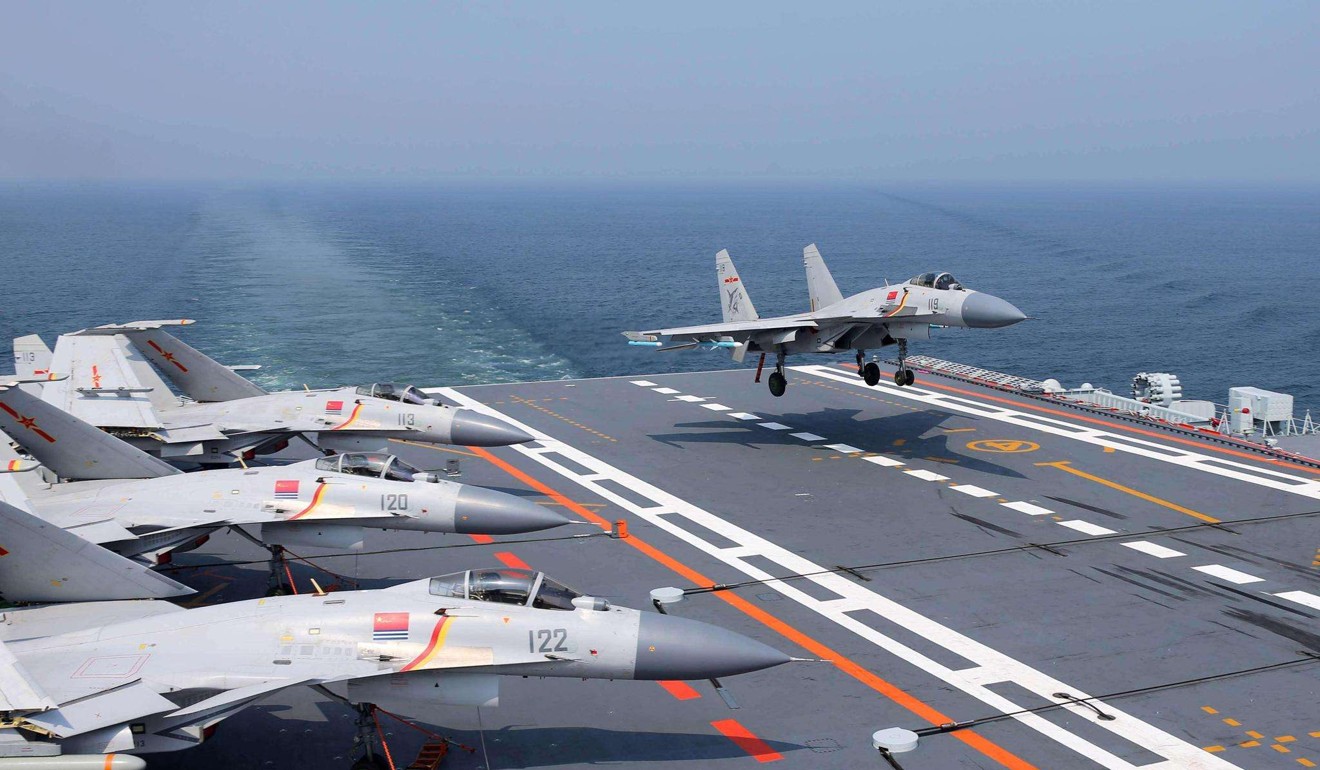 The Type 001A's trial phase has taken longer than some military observers had expected. The aircraft carrier set out for its first sea trial in May 2018, some 17 months ago.
By comparison, the Liaoning, a former Soviet Kuznetsov-class vessel underwent 10 sea trials over a 13-month period before it was commissioned.
The ship also features a ski-jump deck for take-offs, has a displacement of 70,000 tonnes and will be able to carry a total of 40 aircraft.