Drones
Get more with myNEWS
A personalised news feed of stories that matter to you
Learn more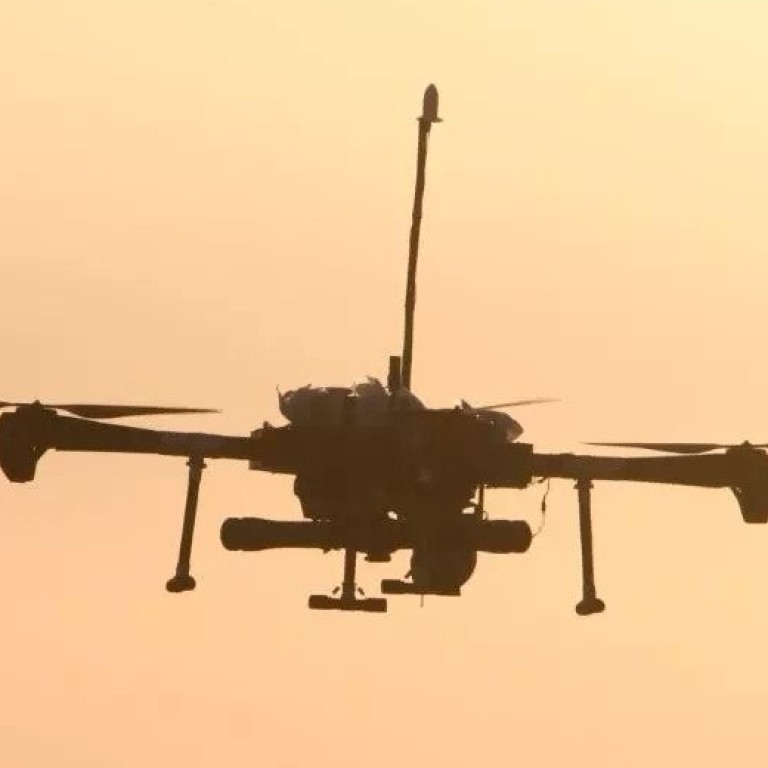 China tests killer drones for street-to-street urban warfare, plans sales overseas
Tianyi quadcopter built by a subsidiary of a state aerospace corporation is designed to carry out ground-level reconnaissance and precision strikes in cities
The unmanned aerial vehicles are still under development, but once ready could be available on the international market as a cheap and versatile option
A Chinese technology firm is testing a new attack
drone
specifically designed to help ground troops in street-level combat, in the hope that it can sell the unit abroad, reports say.
Engineers recently completed a successful air-to-ground test firing exercise for the mini quadcopter named Tianyi, Modern Weaponry reported.
The developer, Tianjin Zhongwei Aerospace Data System Technology, said the unmanned aerial vehicle had been designed to carry out both reconnaissance missions and close-range strikes against armoured vehicles or individuals in an urban environment.
"It is suitable for circumstances that include asymmetric combat, counterterrorism and special forces [operations] and street battles," the report said.
The report said the manufacturers were analysing the data from the most recent test, but did not say when the Tianyi would move from development into production.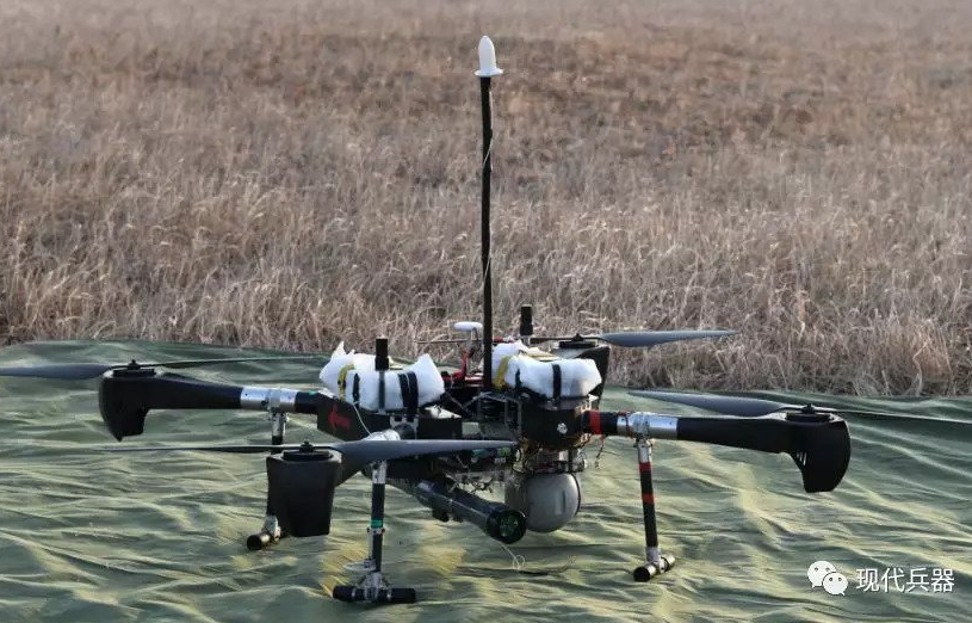 It had previously been reported that the People's Liberation Army has commissioned large fixed-wing drones to carry out missile strikes, but there has been little information about its possible use of smaller aerial vehicles that can be operated by troops on the ground.
Military commentator Song Zhongping said quadcopters such as the Tianyi, which are powered by four rotors, were easy to manoeuvre and could navigate their way round buildings and carry out precision strikes – even firing through windows at close range.
"It is light, cheap, adaptable and can easily survive in battle, so when [it is] mass-produced, the People's Liberation Army could deploy this kind of mini-drone on the front line and improve [their] combat ability," he said.
The makers say the drone, which is designed to be controlled by soldiers on the ground, has an operational distance of 5km (3 miles) and has a vertical range of 6km.
It will be fitted with infrared and laser detectors to enable night surveillance operations and armed with two 50mm rockets designed to strike from a distance of up to 1km.
Tianyi, developed by a subsidiary of state-owned China Aerospace Science and Technology Corporation, was first unveiled at last year's
Zhuhai Air Show
.
The manufacturer said that it wanted to follow the example of other Chinese drone makers by selling its products internationally.
"Chinese drones are usually much cheaper than similar products from the US. This is a great advantage, making them attractive to buyers from developing countries," Song said.
Chinese drone manufacturers are also able to sell to markets that Western companies are barred from due to political concerns or other reasons.
The country's main drone exports include the fixed-wing CH-4 and CH-5 drones, developed by the China Academy of Aerospace Aerodynamics, which have proved popular with buyers from central Asia and the Middle East due to their versatility, fire power and relatively low cost.
By early 2017, the CH series had been sold to more than 10 countries with more than 200 being shipped abroad each year.
Last year Pakistan signed an agreement to buy 48 Wing Loong IIs, made by the Chengdu Aircraft Industry Group, in the biggest single Chinese drone deal so far.