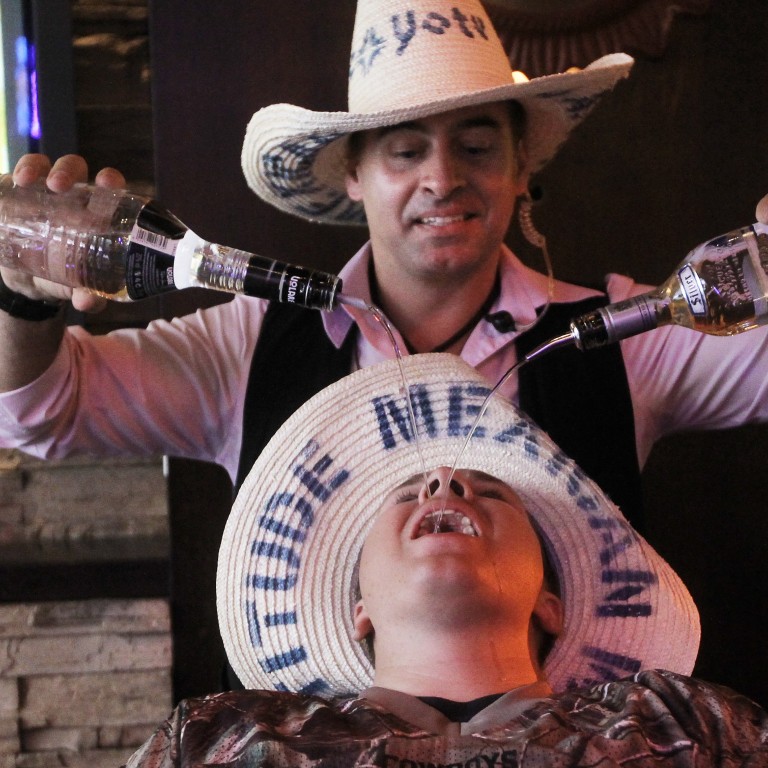 US Navy 'invited' to go to Taiwan and 'have fun' after Beijing bans port visits to Hong Kong
While a visit to the self-ruled island would be certain to anger the Chinese government, Taiwanese internet users say American sailors would be welcome
Beijing banned US warships in retaliation for Donald Trump signing the Hong Kong Human Rights and Democracy Act into law
Beijing's decision to suspend US military port calls in Hong Kong has been greeted with a degree of derision in Taiwan, with many suggesting that the Americans would be welcome to come to the island instead.
Although the United States is unlikely to risk angering Beijing further by sending warships on a port call to the self-ruled island, many Taiwanese internet users said the southern port city of Kaoshiung would "win big" if the Americans did decide to visit.
The US military has never made an official port call to Taiwan, while Beijing opposes all forms of military exchanges between Washington and Taipei.
A person on the PTT terminal bulletin board system joked such a visit would happen only when "US-China [trade] talks fall apart or reach a standstill".
A Taiwanese blogger wrote on Facebook that such a move could "stimulate spending in Kaoshiung by US naval officers and elevate Kaoshiung's skills in naval vessel repairs".
Chen Fang-yu, a former visiting fellow at the Global Taiwan Institute, joked to his more than 19,000 followers on Facebook that the US military should go to Taiwan to "have fun".
Aa a further incentive, he pointed to comments by Matthew O'Connor, head of the Kaoshiung branch of the American Institute in Taiwan, a de facto consulate, praising the city's stewed meat rice as "tastier than Taipei's".
Although Washington does not have official diplomatic relations with Taiwan, it has supported the island unofficially including through arms sales, joint military training programmes and high-level exchanges.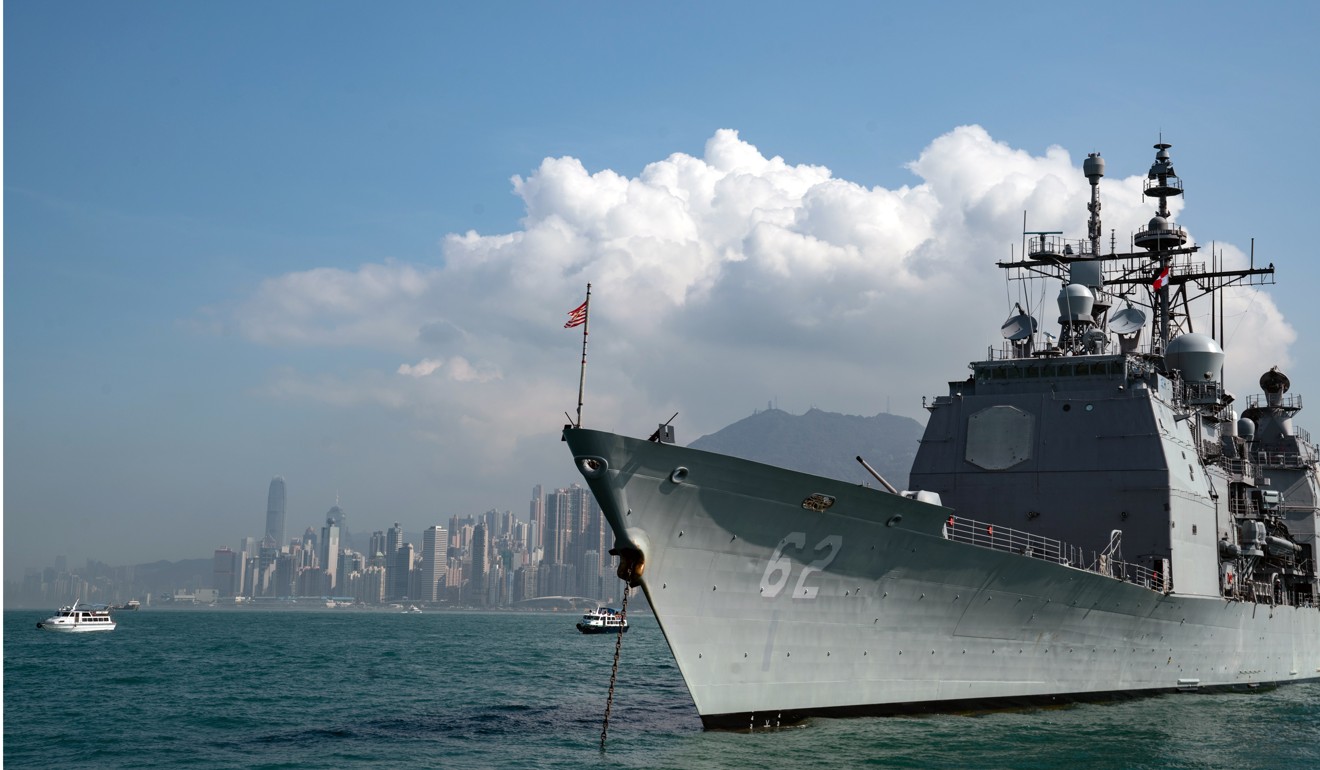 Beijing considers self-governed Taiwan as part of its territory and expressed "solemn concerns" to Washington in October 2018 after a
US Navy research ship docked at Kaohsiung
for the fourth time for refuelling and crew changes.
On Monday it announced it would suspend visits by US vessels and aircraft to Hong Kong, in direct response to US President Donald Trump signing the Hong Kong Human Rights and Democracy Act being signed into law.
The legislation allows the White House to suspend the city's favourable trade status if its autonomy is undermined and impose sanctions on individuals.
Some US politicians have suggested that the US should seriously consider naval visits to Taiwan in the future, with Jim Banks, a Republican congressman from Indiana, tweeting: "Since China has barred our ships from Hong Kong, maybe the US should begin @usnavy visits after 40 years to Taiwan instead."
He said also that Beijing's move "hurts Hong Kong more than the US" and proved its intention of oppressing the city.
In 2017, two Republican senators, Tom Cotton and Cory Gardner, introduced draft legislation to re-establish regular post calls by the US Navy in Kaohsiung or other Taiwanese cities.
Rupert Hammond-Chambers, president of the US-Taiwan Business Council, wrote on Twitter on Monday that there should be an "associated impact" and commensurate response from the US to Beijing's actions.
"This is a perfect opportunity for the US Navy to redirect all scheduled HKG port calls to Kaohsiung," he wrote. "The [People's Liberation Army] PLA would be 100 per cent responsible for this development."
This article appeared in the South China Morning Post print edition as: island bloggers invite u.s. navy to 'have fun' after Hong kong ban