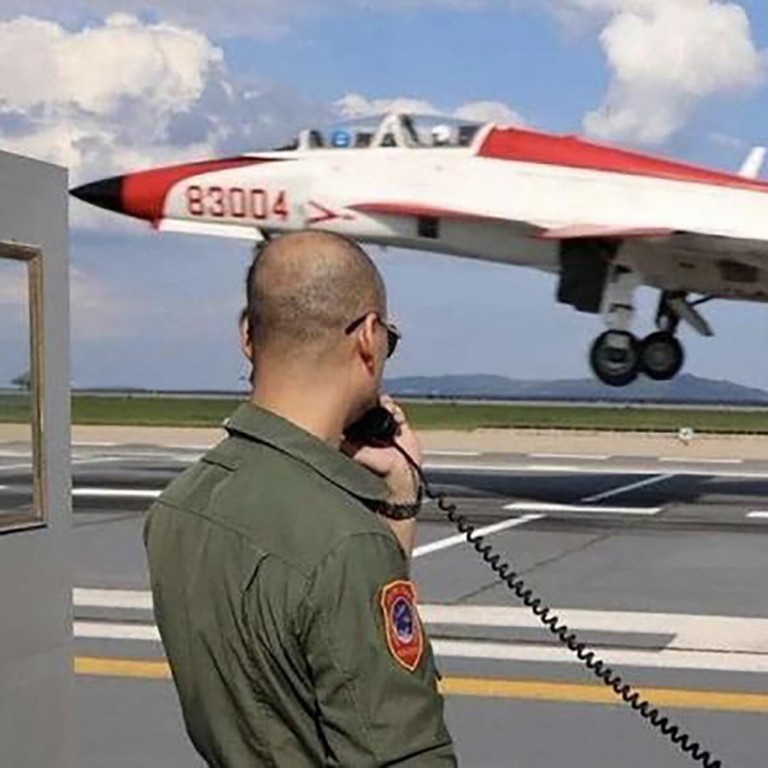 China develops fighter jet for training new generation of aircraft carrier pilots
Adapted JL-9 designed for use with the catapult launch system on the Type 002 carrier, which is still in construction
Teaching a pilot how to take-off and land on a 300 metre flight deck takes two to three years, expert says
Chinese engineers have modified an old fighter jet to create a training aircraft for
pilots
who will serve on the country's
newest aircraft carrier
– the Type 002 – which is currently in development, according to the plane's manufacturer.
The adapted JL-9 – also known as the FTC-2000 Mountain Eagle or "Shanying" – was produced by Guizhou Aircraft Industry Corporation (GAIC) specifically for use on the Type 002, which will have a catapult launch system, Beijing-based naval expert Li Jie said.
Although he would not be drawn on when he thought the new carrier might be ready to take to the sea, Li said it would take "at least two to three years" to train the fighter pilots that would serve on it.
GAIC, which is a subsidiary of Aviation Industry Corporation of China (AVIC), said last month that the naval version of the JL-9 had been completed, and published artists' impressions of how the jet and carrier would look together.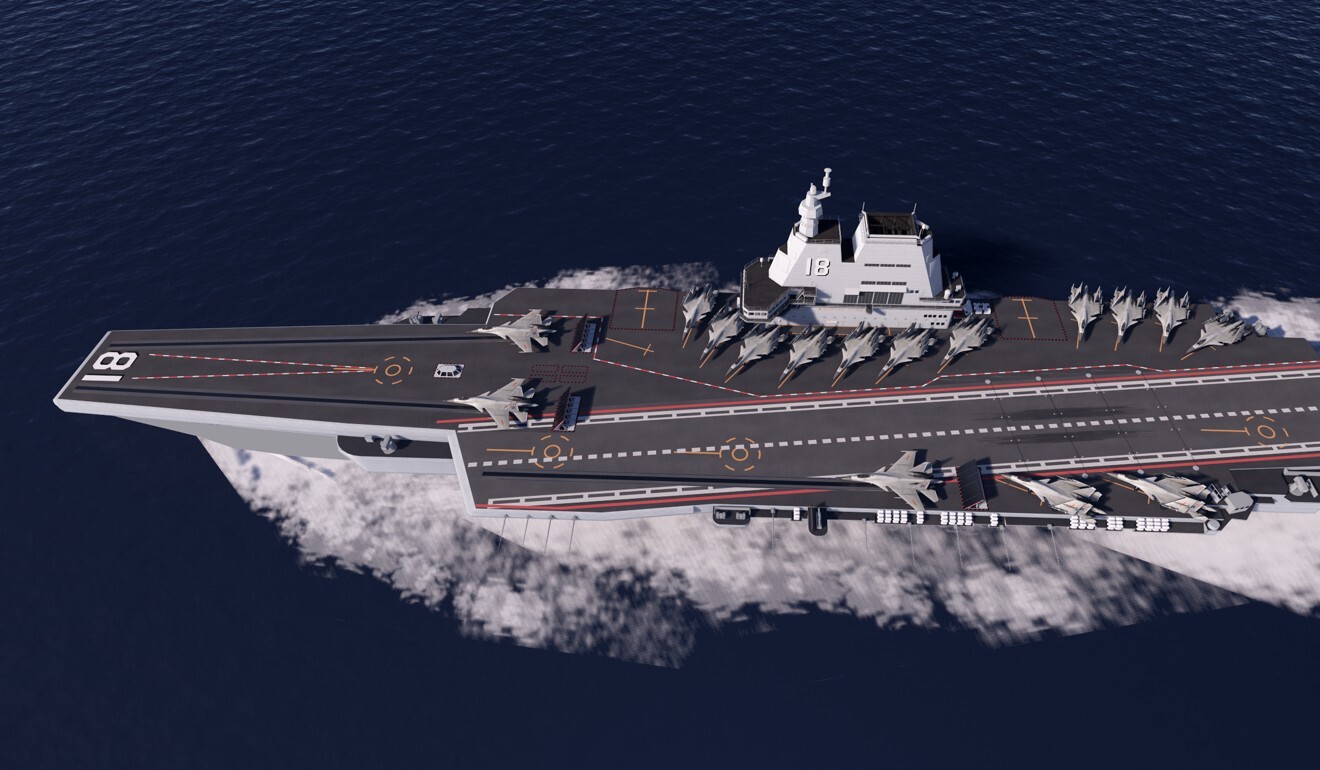 Unlike China's two active aircraft carriers – the
Liaoning
and the
Shandong
– which use a ski-jump launch system for the J-15 jets they carry, the Type 002 will be fitted with an electromagnetic catapult similar to that used on the USS Gerald Ford.
While the construction of the Type 002 began in 2018 and is expected to be completed next year, it is not yet known when it will be ready to put to sea.
China said earlier it planned to have at least four aircraft carrier strike groups by 2030, which would require 200 aircraft – including fighter jets, helicopters and assorted surveillance planes – and about 500 pilots.
Learning how to take-off and land on a flight deck less than 300 metres (980 feet) long takes time, and although the PLA Navy has been teaching its own pilots – rather than recruiting them from the air force – since 2017, the lack of a suitable training aircraft has meant it has had to rely on simulators.
The modified JL-9 is also much cheaper than the J-15, according to Beijing-based military commentator Zhou Chenming.
"The delivery of the naval version JL-9 trainer will save the navy a lot of money," he said, adding that a twin-engined J-15 cost at least US$61 million, while a single-engine JL-9 cost only about US$10 million.
"The J-15 is expensive because it is an attack fighter jet and needs to be fitted with sophisticated devices and weapons, but a trainer doesn't need to carry so many items."
GAIC had also developed an export version of the JL-9 trainer, which could be used as a light strike fighter, which might find a market in developing nations, Zhou said.
Meanwhile, Macau-based military expert Antony Wong Dong said that another carrier training plane – based on the JL-10 already in service with the PLA Air Force – was also being developed by Hongdu Aircraft Industry Group, another subsidiary of AVIC.
"The air force version of the JL-10 is based on the Russian Yakovlev Yak-130," he said.
Sign up now and get a 10% discount (original price US$400) off the China AI Report 2020 by SCMP Research. Learn about the AI ambitions of Alibaba, Baidu & JD.com through our in-depth case studies, and explore new applications of AI across industries. The report also includes exclusive access to webinars to interact with C-level executives from leading China AI companies (via live Q&A sessions). Offer valid until 31 May 2020.
This article appeared in the South China Morning Post print edition as: China develops jet to train pilots for new aircraft carrier