Taiwan
Get more with myNEWS
A personalised news feed of stories that matter to you
Learn more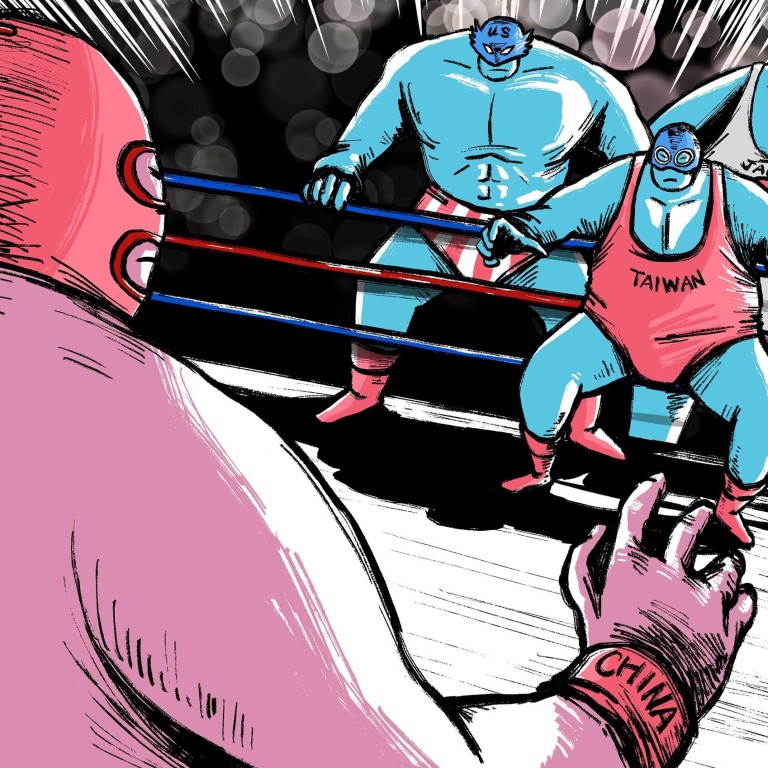 How Beijing's 'red lines' over Taiwan could lead to war with US
Unlike other flashpoints, Chinese authorities will show no flexibility and could invade if it declares independence
The People's Liberation Army has spent years training to retake the island, and are prepared for US intervention
This is the third in a series examining the growing tensions between China and the United States and how the situation could escalate into a full-blown military conflict. Read part one,  part two, and part four here.
Taiwan looms large as one of the most obvious flashpoints for an armed conflict between China and the United States. Beijing has made clear it regards the island as an integral part of China and any attempt to change its status is a red line.
Unlike other areas of territorial contention, such as in the
South China Sea
, analysts say Beijing will show no flexibility on this issue and has not ruled out force to reunify Taiwan with the mainland.
The People's Liberation Army (PLA) of China has been preparing for its "reunification mission" ever since Chiang Kai-shek's defeated Nationalist forces fled to the island at the end of the civil war in 1949. The military is well aware that an invasion could prompt US intervention.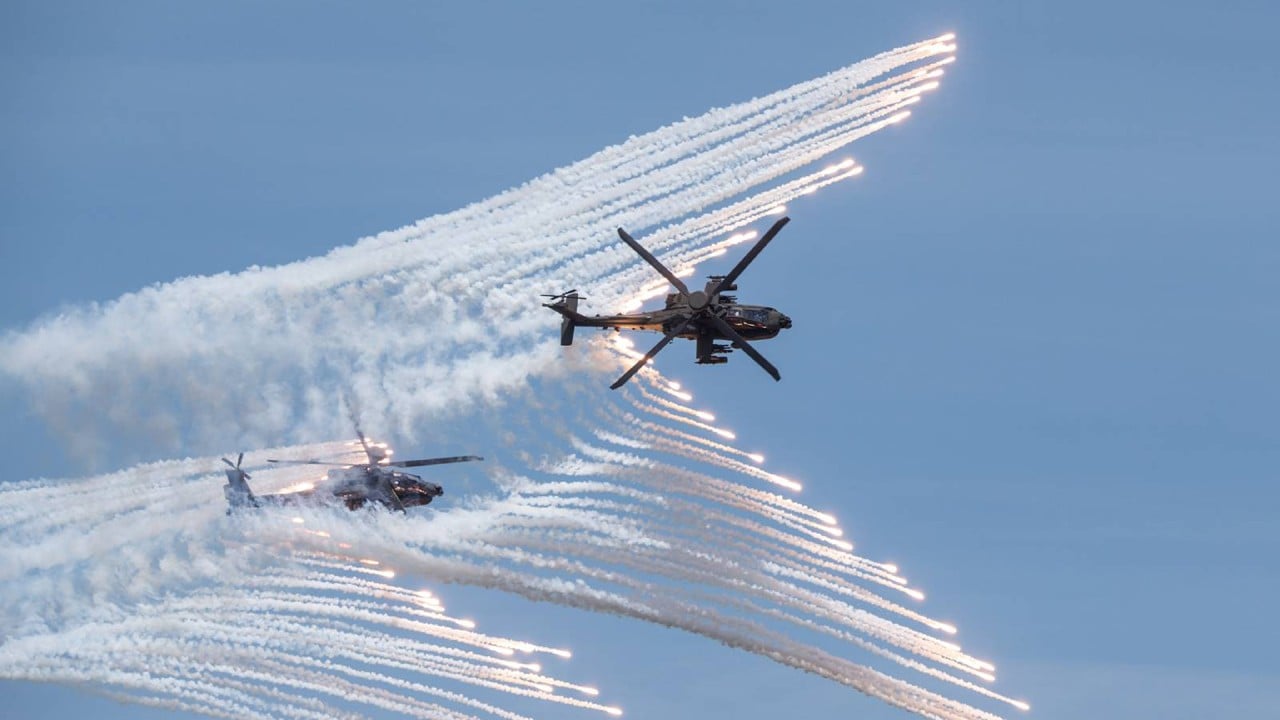 01:15
Taiwan military drill simulates response to an attack across Taiwan Strait
Taiwan military drill simulates response to an attack across Taiwan Strait
"The PLA is very clear that once a war with Taiwan breaks out, their opponent will not just be the Taiwanese military, but the US-Japan alliance and other allies in the region," said Zhou Chenming, a researcher from the Yuan Wang, a Beijing-based military science and technology institute.
The PLA was confident that a combined force of its aircraft-carrier groups, air force and land-based missiles was a "strong shield" to prevent the US and other fleets from entering the Taiwan Strait, Zhou said.
Still, a full-scale seaborne invasion of Taiwan would be a huge risk and some observers believe Beijing will try to impose a short, limited campaign to force the Taipei authorities to negotiate, while using its initial advantage in air power to keep US forces at bay.
"The PLA will definitely use force to take Taiwan back if the US provokes Beijing, because foreign force intervention is one of the three taboos listed by the Anti-Secession Law" in China, said Hong Kong-based military commentator Song Zhongping.
But Beijing would not fire the first shot, unless the leadership believed it was "losing hope of peaceful reunification", he added.
Beijing regards Taiwan as an inalienable part of its territory that must eventually be reunified with the mainland. The law cited by Song provides the legal basis for military action if Taiwan is deemed to have seceded.
Both countries have stepped up their military manoeuvres in the Taiwan Strait this year, and US navy vessels have crossed the strait at least seven times in the past seven months.
Further, the two countries' armed forces have cut back their communications as Beijing and Washington became embroiled in increasingly acrimonious disputes.
The lack of contact could result in the leadership on both sides making misjudgements that further raises the risk of conflict, said Deng Yuwen, a visiting scholar of international relations at the University of Nottingham.
The US ended its formal diplomatic relations with Taiwan in 1979 when it recognised the People's Republic of China, but it has maintained strong unofficial ties.
The Taiwan Relations Act signed that same year allows the US to supply Taiwan with defence equipment, and Donald Trump's administration has expanded military and diplomatic ties with the island, prompting protests from Beijing.
The White House has approved more than US$5 billion in arms sales to Taiwan since 2017. The deals include the sale of 108 American-made M1A2T Abrams tanks and help to build an F-16 fighter jet maintenance centre.
The latest agreement is the US$620 million maintenance package for Taiwan's Patriot Advanced Capability-3 surface-to-air missiles.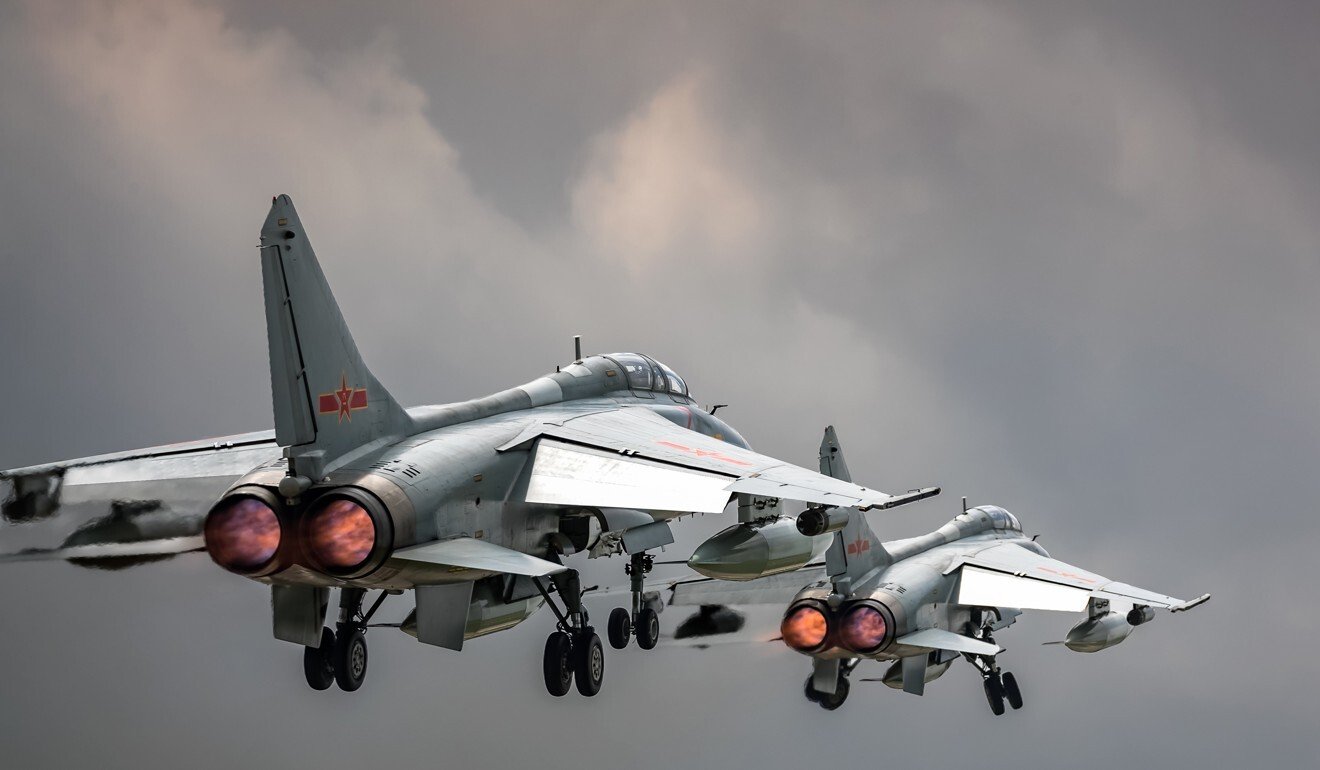 Relations between Taipei and Beijing have deteriorated since Tsai Ing-wen from the independence-leaning Democratic Progressive Party was elected president in 2016.
Unlike her Beijing-friendly predecessor Ma Ying-jeou, Tsai refused to recognise the "one-China consensus", an understanding that there is only one China, but each side has its own interpretation of what that means.
Following her re-election in a landslide victory in January, Tsai told the BBC "we don't have a need to declare ourselves an independent state". She added: "We are an independent country already and we call ourselves the Republic of China (Taiwan)."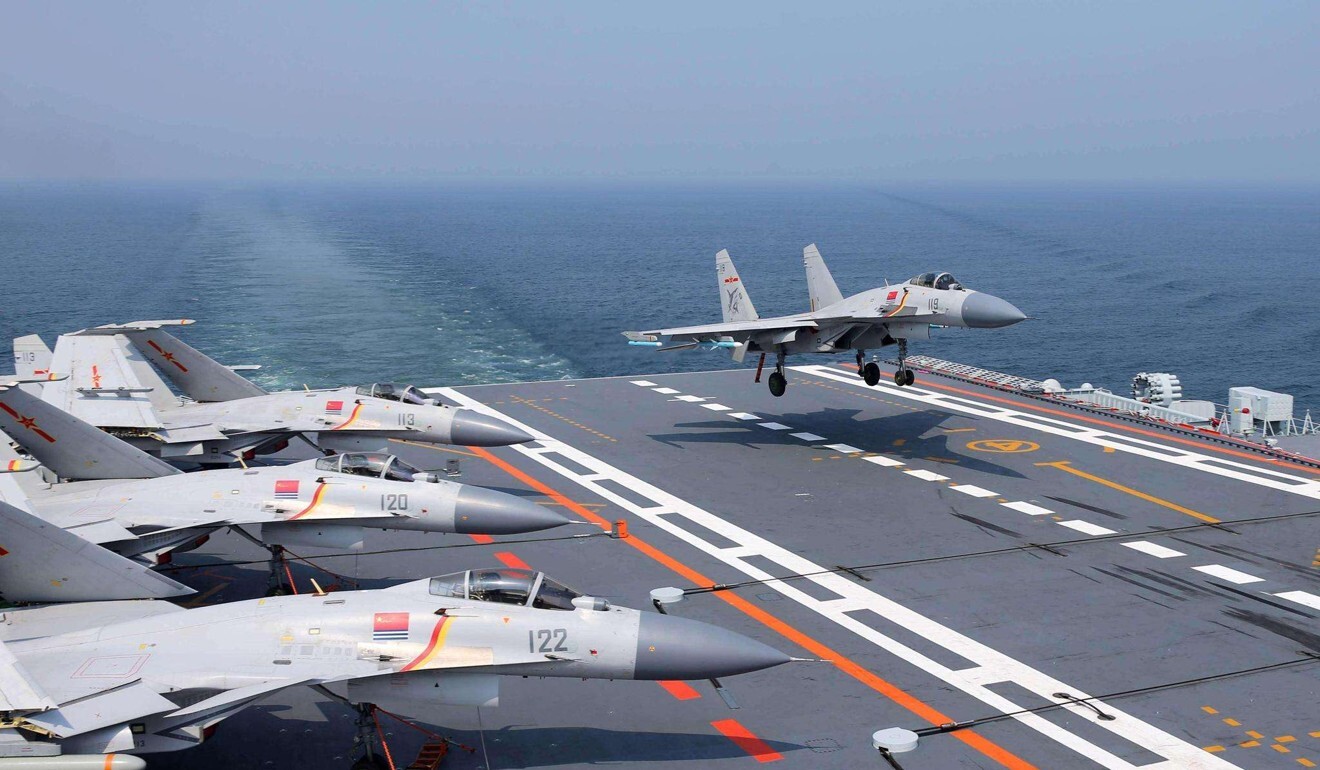 However, polls show support for cross-strait unification has not disappeared completely.
The independence-leaning Taiwan Public Opinion Foundation on June 22 said its latest survey showed that if the island is unable to maintain the current status quo, 44.1 per cent of the respondents would opt for independence, while 22.3 per cent supported cross-strait unification.
It is unclear how long Beijing is willing to wait for peaceful reunification, but some analysts argue that the PLA will wait until the country's first domestically built aircraft carrier, the Shandong, and a next generation carrier are both at initial operational capacity, something that will take at least five years.
Others believe President Xi Jinping regards reunification as a landmark mission during his time in power.
Xi may plan to achieve his goal in the next five to 10 years, but current tensions with the US may push him "to speed up the process of reunification", said Deng at University of Nottingham, who is a former deputy editor of the Central Party School's journal, Study Times.
To drive up the cost of any US intervention, the PLA has invested heavily in weapons in recent years, including its new carriers and guided missile destroyers, as well as Type 071 advanced amphibious transporters.
Its modernisation drive has largely focused on improving its capacity for combat across the Taiwan Strait, as well as boosting its arsenal of conventional missiles and cyber capabilities, according to a report by the Rand Corporation, a US think tank.
The report said the PLA has about 40 bases along the southeast coast to allow 1,000 fighter aircraft to operate over Taiwan. By contrast, the US navy could deploy 144 fifth-generation fighters from its carriers – making it hard for it to attain air and sea superiority.
"In terms of advantage, China would be able to quickly muster vast numbers of aircraft, missiles, ships, and troops from the entire country for the fight," said Timothy Heath, senior international defence research analyst at Rand. "The short range and access to the mainland would allow easier resupply, and use of shorter-range weapons," added Heath.
However, Heath said any war would expose the mainland's coastline to the risk of attack, including its two main economic centres, the Yangtze and Pearl River Deltas.
Chen Ching-pu, professor of social and policy sciences at Yuan Ze University, said it should not be assumed that any mainland attack would be a full-blown invasion.
"This takes time and effort to do. By the time the Chinese communists are able to land on Taiwan, the US may already have come to Taiwan's rescue," he said.
"So if the goal of the Chinese communists is to force Taiwan to talk or accept a certain form of [one country, two systems], more possibly it would resort to psychological tactics," Chen said. Options include "taking over Taiwan's offshore islets, sealing off the Taiwan Strait, striking airports and other facilities to paralyse Taiwan, or combine precision attack of targets in Taiwan with cyber, information and psychological wars."
He said such tactics could weaken public resistance within Taiwan.
Malcolm Davis, a senior analyst at the Australian Strategic Policy Institute, said the PLA might try to impose an economic blockade on Taiwan and seek to grab its offshore islands – Pratas, Quemoy, Matsu and Itu Aba, just off the coast of Fujian province.
Island seizure is one of the most common drills for the PLA's marines, but Lu Li-Shih, a former instructor at Taiwan's Naval Academy in Kaohsiung, said the mainland would not waste time on occupying the smaller islands.
"The PLA will use missile attacks to quickly hit specific military bases in Taiwan, pushing the Taipei authorities to come to the negotiation table as early as possible," Lu said.
"The PLA will not allow Taiwanese military to use time-wasting tactics to let the fighting last for over a week, which would help the US and its allies gain time to intervene, making it an endless battle," he said.
"Beijing doesn't want to blow up the whole of Taiwan because the leadership understands the cost of rebuilding Taiwan is huge."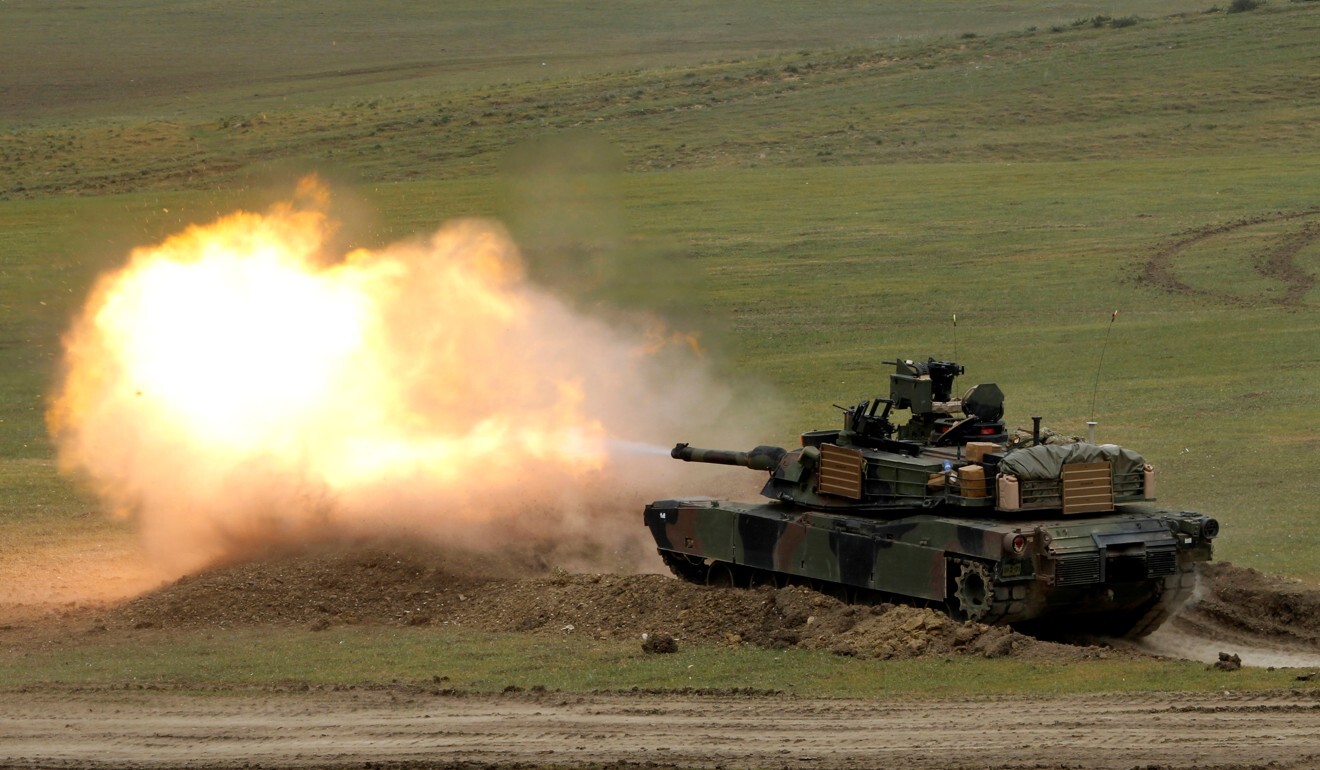 A source close to the PLA said a major concern was not just the conflict but the aftermath and ruling a population that has not been under mainland control for most of the past century.
"The Beijing leadership has put more focus on studying how to manage Taiwan after reunification, with the 'one country, two systems' in Hong Kong and Macau being the pilot scheme," said the source, who requested anonymity because of the sensitivity of the issue.
"Recent turmoil in Hong Kong showed Beijing that winning the support of the 23 million Taiwanese people is more important."
Qiao Liang, a retired PLA strategist, said in an article on WeChat in May that taking Taiwan by force would be "too costly." On top of that, Beijing would then need to impose martial law to control a largely hostile population.
Tsai Te-sheng, a former director of Taiwan's National Security Bureau, agreed that any mainland attack would be designed to force the Taiwanese authorities to negotiate.
"I have read a number of [classified] documents which indicate that the Chinese communists would not want to destroy or fully annex Taiwan," he said.
"So it would select certain targets for the first strike to paralyse Taiwan, or a decapitation strike that could erode military morale and unnerve the jittery public," he said. "Many of their military moves are aimed at psychological intimidation against Taiwan with the message that independence is a dead end and highly risky."
Additional reporting by Lawrence Chung, Kristin Huang and Eduardo Baptista
Read part one of this series which investigates whether China-US relations are drifting closer towards war, and part two, in which war game scenarios suggest Beijing and Washington could 'stumble' into conflict in the South China Sea.