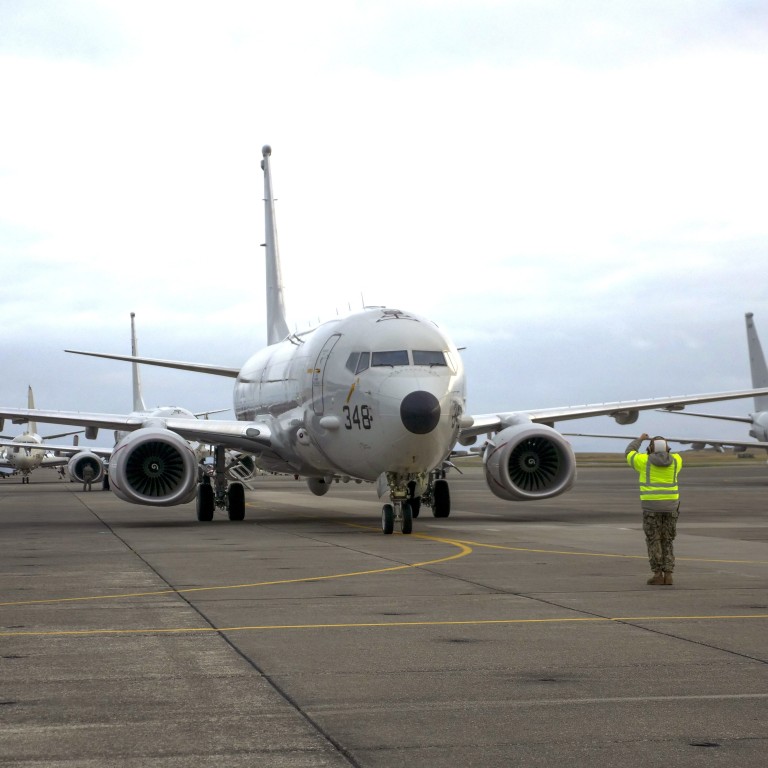 Close encounter between US-China militaries captured by radio amateur
Scratchy audio appears to record the moment an American plane is warned by Chinese navy to change course or be intercepted
Encounter fuels fears that tensions between the two countries may spark an armed conflict
The Chinese navy has warned off a US military plane that briefly flew close to the southern coast of China, north of the Taiwan Strait, according to a Beijing-based think tank.
In a 34-second scratchy radio recording released by the South China Sea Strategic Situation Probing Initiative (SCSPI), a think tank based in Beijing, a man – purported to be a Chinese naval official – can be heard saying in English: "This is China Naval Air Force on guard, you are approaching Chinese air domain, change your course immediately or you will be intercepted."
He then repeated the warning in Mandarin Chinese.
The institute said on its Twitter account that the recording was captured on Thursday morning by a radio amateur. It remains unclear which aircraft was involved, or if there was any face-off in the air.
China has accused the US of deploying surveillance aircraft close to its coastlines over recent weeks as part of an effort to monitor military activities in the region. On Wednesday, a US Navy P-8A Poseidon – designed for anti-submarine warfare – was spotted flying south of Taiwan over the
South China Sea
, the same day a US army RC-12X Guardrail was sighted over the Yellow Sea, according to SCSPI.
The Chinese defence ministry did not immediately respond to inquiries from the South China Morning Post.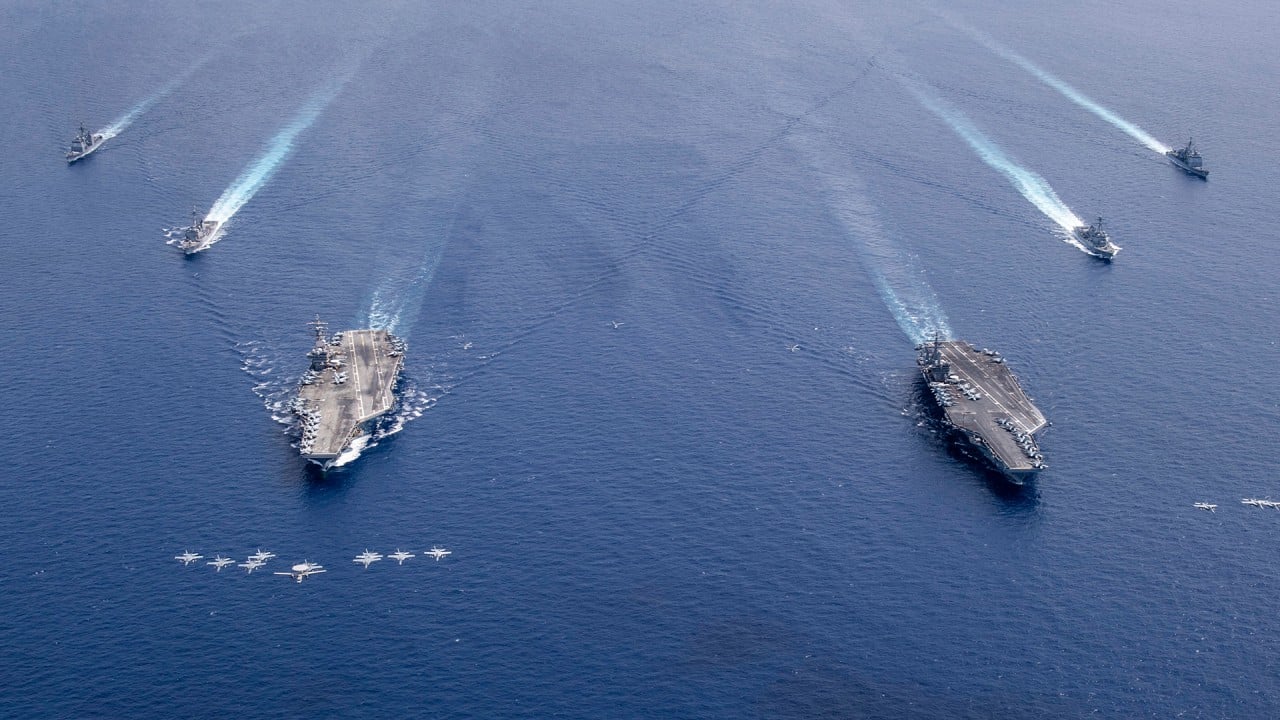 02:32
Washington's hardened position on Beijing's claims in South China Sea heightens US-China tensions
Washington's hardened position on Beijing's claims in South China Sea heightens US-China tensions
The two countries signed a memorandum of understanding in 2015 aimed at preventing dangerous interceptions during air and maritime encounters but the risk of military conflict is running high between China and the US, which are already clashing over issues ranging from trade, human rights, Hong Kong and espionage.
Chinese experts have warned about a possible military clash in the air. A
deadly encounter in 2001
triggered a diplomatic crisis between the two countries when a US navy spy plane on a routine surveillance mission near the southern coast of China collided with a Chinese fighter jet. The Chinese pilot died while the American plane made an emergency landing on Hainan Island.
This article appeared in the South China Morning Post print edition as: US aircraft 'warned of interception near coast'