Taiwan
Get more with myNEWS
A personalised news feed of stories that matter to you
Learn more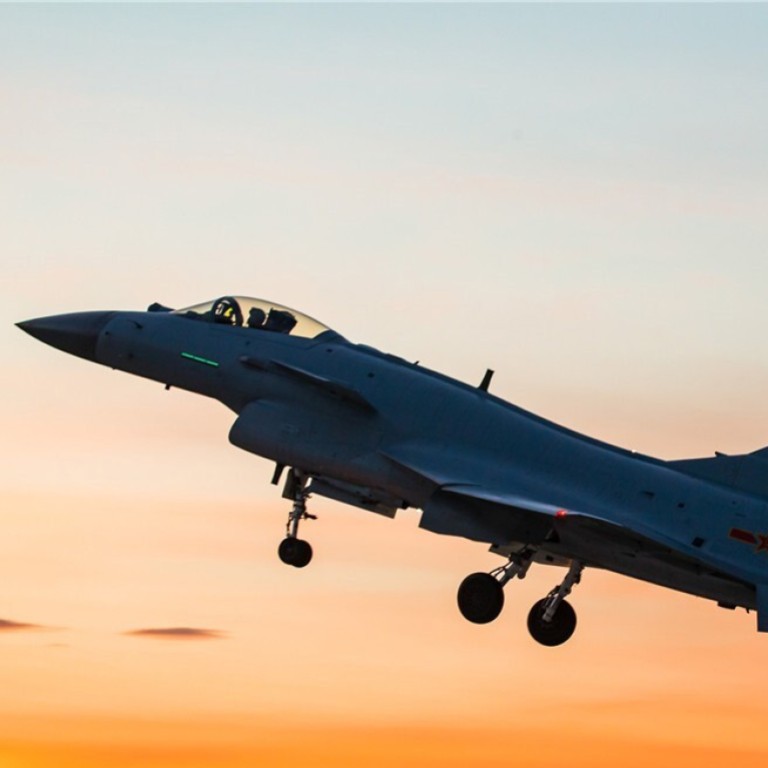 Fighter jets cross a line in Taiwan Strait, says Taipei as it hosts US health official amid rising US-China tension
Beijing's deployment of fighter jets is a 'clear warning' to Taiwan over US Health Secretary Azar's visit
DPP lawmaker says it is time to discuss how China's military coercion is escalating tension and fuelling instability in the region
Taiwan's air force said that for a short period at around 9am on Monday it detected mainland Chinese J-10 and J-11 aircraft passing the median point of the Taiwan Strait, crossing the unofficial airspace boundary between Taiwan and mainland China. In a statement, Taiwan's defence ministry said it had tracked the People's Liberation Army (PLA) fighters with its land-based anti-aircraft missiles, and had "strongly driven them out".
"The Air Force Command expresses that the deliberate intrusion and move that damages the Taiwan Strait situation has seriously hurt regional safety and stability," the ministry said. "It should be stressed that Taiwan's military has fully grasped all developments near the Taiwan Strait and airspace, and can respond appropriately to any changes in the enemy's situation to ensure national security."
The show of Chinese military might came as
Azar met with Taiwanese President Tsai Ing-wen
, in the highest-level visit by a US Cabinet official to Taiwan since Washington switched diplomatic recognition from Taipei to Beijing in 1979. The US said Azar's trip was intended to convey a "message of strong support" to Taiwan and recognise the success of Taiwan's epidemic response, in the midst of
the global coronavirus pandemic
.
At the same time, Taiwan and the US have bolstered their exchanges, as cross-strait ties have frozen over Beijing's unwillingness to officially engage with Tsai's independence-leaning administration.
Wang Ting-yu, a Taiwanese lawmaker from the ruling Democratic Progressive Party (DPP), tweeted in response to the incident on Monday morning that it was time to focus on Beijing's provocations in the region.
"After much discussion about how Taiwan's engagement with the world has angered China, maybe it's about time we start talking about how China's ongoing military coercion [has moved to] anger Taiwan, escalate tensions and fuel instability in the region," he wrote.
Beijing claims sovereignty over Taiwan, and has not renounced the use of force to bring the island under its fold. Over the years, China has repeatedly slammed support from Washington to Taiwan – including
arms sales
and official exchanges – as interference in China's internal affairs.
Hu Xijin, editor-in-chief of the hawkish mainland Chinese state-run tabloid Global Times, posted on Weibo on Monday afternoon that Beijing's deployment of fighter jets to the Taiwan Strait was a "clear warning" to Taiwan over Azar's visit.
"The US has consistently treated Taiwan as a chess piece to contain China, and the DPP is going along with it," he wrote. "They [the DPP] are acting as a toy in the US' anti-China strategy, and must pay an increasingly high price for it. If they insist on going down this path, then sooner or later a PLA fighter plane will fly over Taiwan to declare sovereignty."
This article appeared in the South China Morning Post print edition as: PLA jets cross air boundary as Taipei hosts US official