India
Get more with myNEWS
A personalised news feed of stories that matter to you
Learn more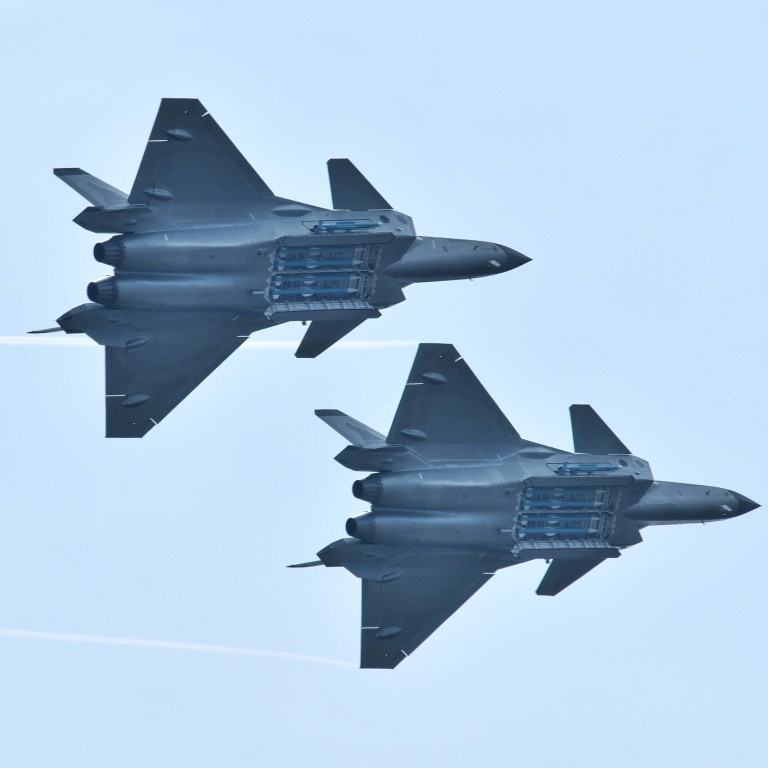 China-India border dispute: advanced fighter jets sent to nearby airbases
Two J-20s seen at Hotan airbase in China's Xinjiang region, while India has deployed five new Rafales to Ladakh, according to media reports
As tensions remain high, the two neighbours are seeking to gain the advantage on the roof of the world
China and India have reportedly sent their most advanced fighter jets to airbases near their disputed border region in the Himalayas, where a stand-off continues.
According to a Forbes report on Monday that cited commercial satellite imagery, two Chinese J-20 stealth fighters have appeared at the Hotan airbase in the far western Xinjiang region.
The airbase is China's closest – about 320km (200 miles) – to the disputed Aksai Chin region.
Tensions have remained high in the area since June, when Chinese and Indian troops had their worst border clash in decades in the nearby Galwan Valley between Aksai Chin and Ladakh.
India has meanwhile deployed five new Dassault Rafale fighter jets to Ladakh, the Hindustan Times reported last week. It said the Rafale fighter jets had been practising night flying in the mountainous terrain of Himachal Pradesh.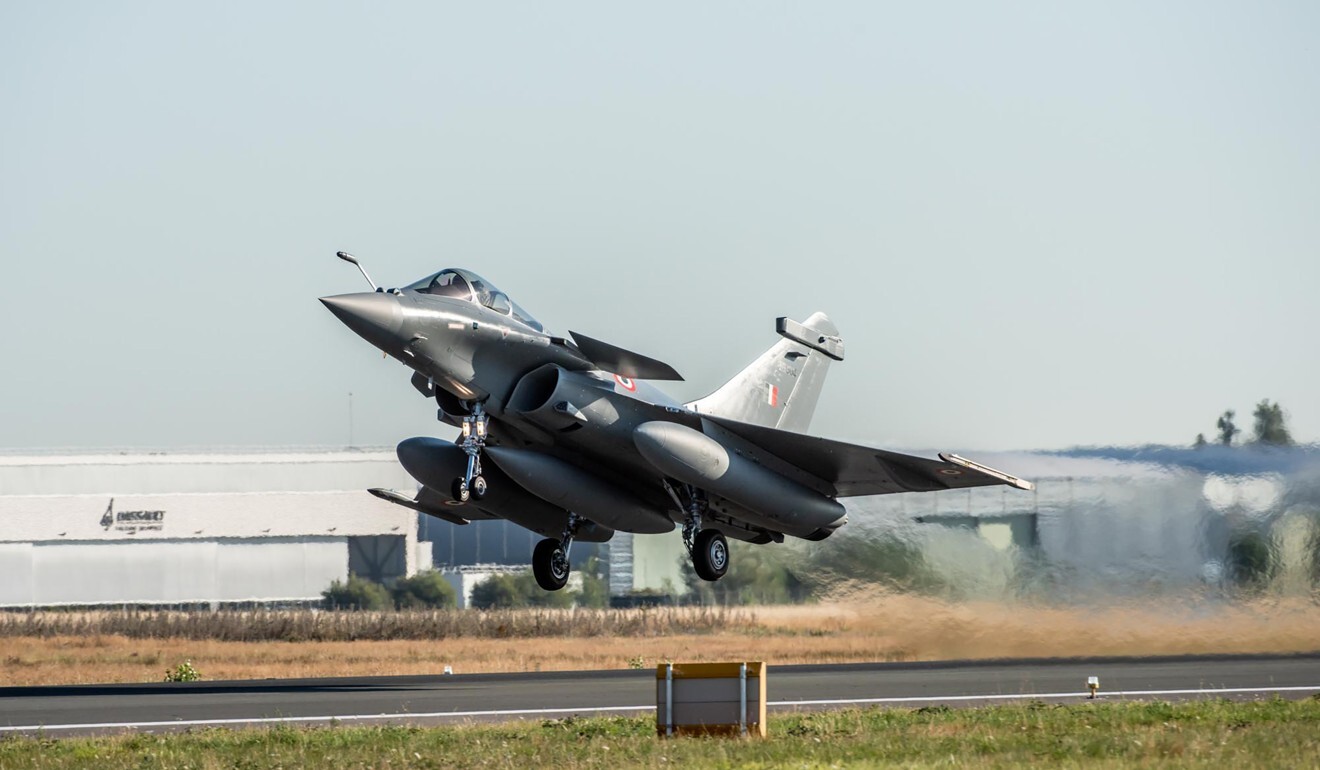 As the two neighbours seek to gain the advantage on the roof of the world, China has the upper hand when it comes to the fighter jets, according to military experts. They say China's
single-seat J-20
could gain air supremacy because of its stealth – it can evade radar detection and reach supersonic speeds.
The single- and two-seater Rafales, which only arrived in India on July 29, have similar low-observable, active electronically scanned array (AESA) as the J-20s, which means they can track multiple targets in any weather.
The multirole Rafales are also significantly smaller and lighter than the J-20s.
Commissioned in 2001, the Rafale can reach a speed of Mach 1.8, with a combat range of about 1,850km (1,149 miles). That compares to the J-20, which went into service three years ago and can reach Mach 2, with a range of 2,000km (1,242 miles).
In the Himalayas, where mountains rise over 8,000 metres (26,247 feet), flight ceiling – or the highest altitude a plane can fly at – is a big factor. For the Rafale, that ceiling is about 16,000 metres (52,493 feet), while the J-20 can fly at more than 20,000 metres (65,616 feet).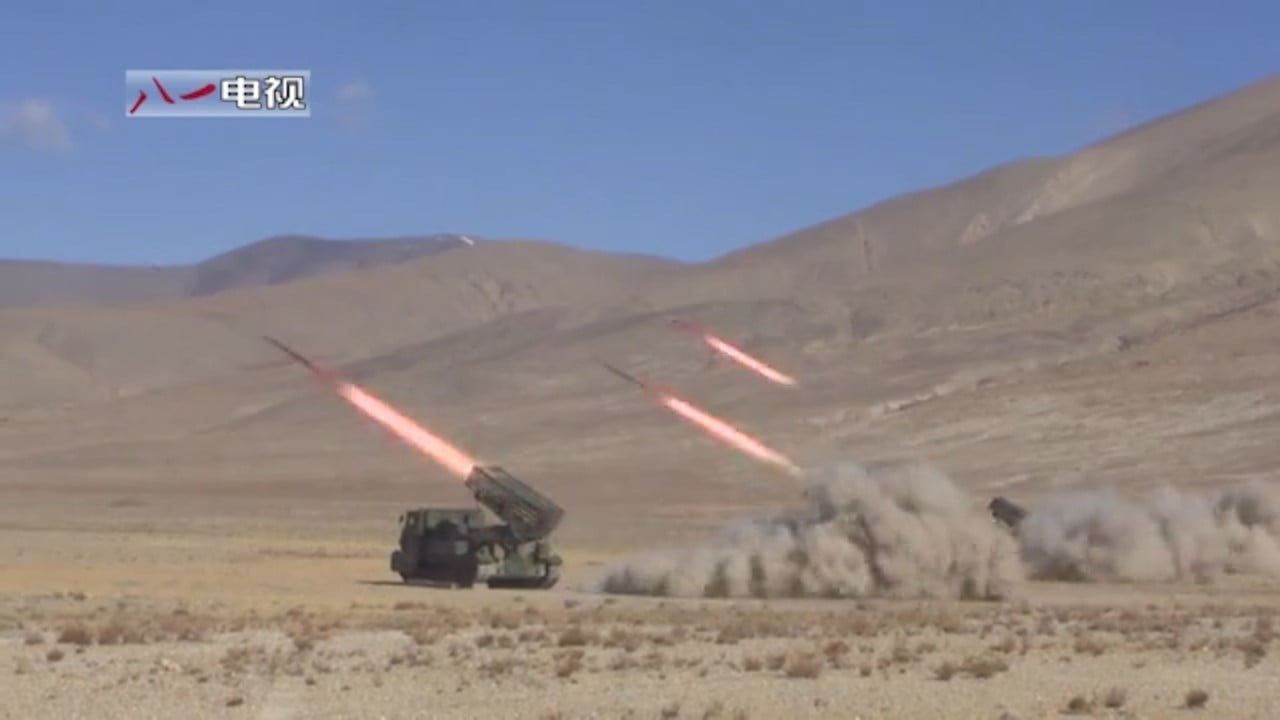 01:55
Chinese exercise in Tibet after border clash with India
Chinese exercise in Tibet after border clash with India
Hong Kong-based military commentator Song Zhongping noted that the Chinese stealth fighter could also be deployed to work with other People's Liberation Army aircraft.
"The J-20 could be used with other specialised warplanes for different purposes, and that could better complete the mission," Song said.
But although it is seen as having the edge, the J-20 has an unresolved engine issue that affects its performance, and for now it relies on an inferior engine that reduces manoeuvrability and stealth at supersonic speeds.
The Indian Air Force ordered 36 Rafale fighter jets in a US$9.4 billion deal signed with France in 2016, and delivery is expected to be completed by 2021.
The PLA Air Force has not revealed how many J-20 stealth fighters it has, but the number has been estimated to be at least 50.