Taiwan
Get more with myNEWS
A personalised news feed of stories that matter to you
Learn more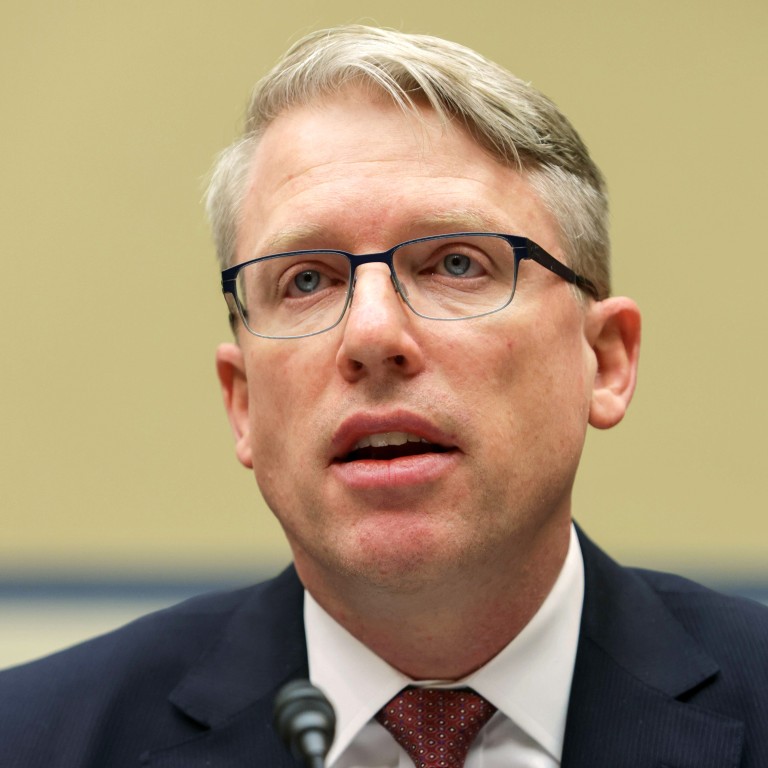 Taiwan's bigger military budget must go further to fend off mainland China, says US defence official
US-Taiwan Defence Industry Conference told that island must leverage geography, advanced technology, workers and patriots for resilient defence
David Helvey advises Taipei to invest in 'large numbers of small capabilities' to signal that invasion or an attack would not come without significant cost
A senior US defence official has suggested that Taiwan's efforts to
raise its military budget
are not enough to fend off Beijing's military threat.
David Helvey, the US principal deputy assistant secretary of defence for Indo-Pacific security affairs, said
Taiwan
needed to buy a large number of small lethal capability weapons, such as coastal defence cruise missiles, and spend intelligently in its development of indigenous weapons to defend itself.
He made the comments on Tuesday during the closing of the two-day US-Taiwan Defence Industry Conference which was held online this year because of
the coronavirus pandemic
.
"We're seeing the steps Taiwan is taking to bolster its self-defence – President Tsai [Ing-wen's] cabinet proposed allocating an additional US$1.4 billion to next year's defence budget," Helvey said.
"These increases, while a step in the right direction, however, are insufficient to ensure that Taiwan can leverage its geography, advanced technology, workforce and patriotic population to channel Taiwan's inherent advantages necessary for a resilient defence."
Beijing sees Taiwan as part of its territory and has vowed to take control of the island, by force if necessary. It has stepped up pressure on the self-ruled island, such as sending warplanes into its
air-defence identification zone (ADIZ)
. Last month, nearly 40 warplanes
crossed the median line
that separates the narrow strait between the island and the mainland.
According to Taiwanese Defence Minister Yen Te-fa, the People's Liberation Army has so far sent 217 warplanes into Taiwan's ADIZ this year, prompting Taiwan's air force to scramble fighter jets to disperse them each time, the cost of which – including manpower, operations and maintenance – stood at NT$25.5 billion (US$886 million). Yen told Taiwanese legislators on Wednesday that the air force would have to increase its budget next year.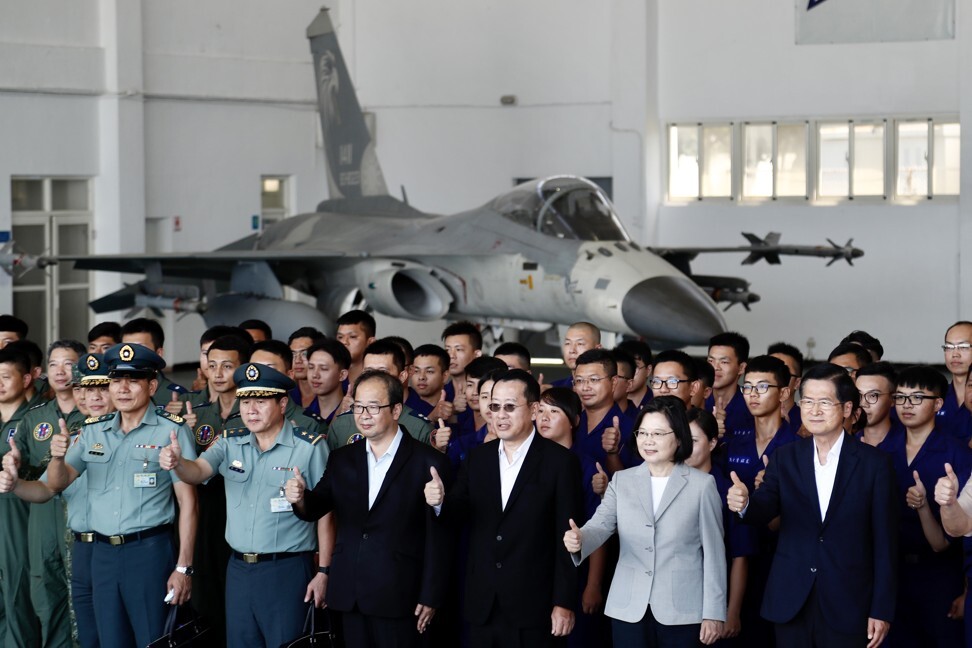 In his keynote address, Helvey said Taiwan must balance its defence portfolio.
"A balanced approach entails funding indigenous development, foreign acquisitions and sustaining, or in some cases divesting in, legacy systems to support an effective and constant military deterrent," he said.
He said that while Taiwan was developing its own weapons, it was also important that Taiwan avoid overinvesting in areas less likely to give a return on "Taiwan's limited defence dollars". He suggested Taiwan's defence capabilities be credible, resilient, mobile, distributed and cost-effective to achieve a multi-domain deterrent.
"In particular, we encourage Taiwan to invest in what I like to call 'large numbers of small capabilities' – capabilities that can signal to an adversary that an invasion or an attack would not come without a significant cost," Helvey said.
These small-dollar investments in lethal capabilities were tailored to counter the military threat facing Taiwan, and would provide the best type of insurance policy, Helvey said.
"One such capability is highly mobile coastal defence cruise missiles, which is why we have encouraged Taiwan to acquire as many as possible – both foreign-provided and indigenously produced," he said.
"We are also prioritising other capabilities that would support Taiwan's ability to defend its littorals and its beaches, including short-range air defence, defensive naval mines, small fast-attack craft, mobile artillery and advanced surveillance assets."
He said these capabilities were more "survivable" than some of the larger conventional platforms because they were better suited to Taiwan's geography and, more importantly, they were focused on preparing Taiwanese forces for "the one fight they could not afford to lose".
Noting that Taiwan was facing mounting pressure from Beijing, Helvey said the mainland's threats against the island were part of a broader challenge to security across the Indo-Pacific.
That pressure included diplomatic isolation, military threats and actions including incursions of Taiwan's waters and airspace, cyberattacks, economic pressure and other interference activities and influence operations.
The PLA's incursions into Taiwan's waters and airspace were destabilising, increasing the likelihood of miscalculation, and putting the shared prosperity and security of the region at risk, Helvey said in the address, which wrapped up the two-day event.
The defence industry conference, hosted annually by the US-Taiwan Business Council, is a semi-official military exchange event traditionally considered very important to Taiwan. Taipei uses the occasion to pass its weapons wish list to the US, seeking items to aid its defence against military attack by Beijing.