Taiwan
Get more with myNEWS
A personalised news feed of stories that matter to you
Learn more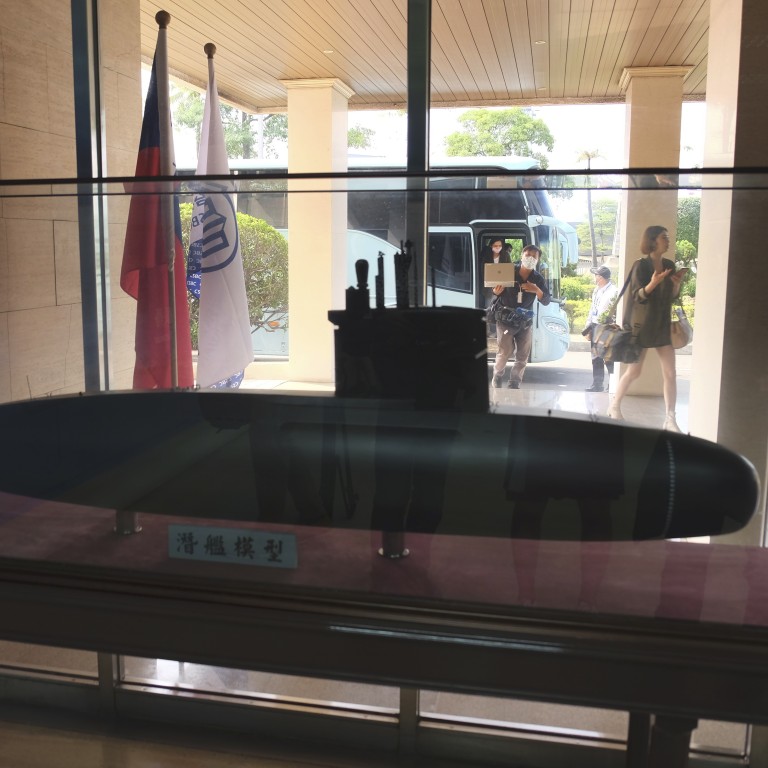 Taiwan starts building its own submarines despite questions over ability to deter attacks from mainland China
The island plans to construct eight vessels – a figure dwarfed by China's current fleet of 60 subs
Supporters of the project say they can still help stop invasion from the Chinese mainland under the asymmetric warfare strategy
Taiwan has started work on its first indigenous submarine as it seeks to overhaul its ageing fleet – but some sceptics have questioned whether it will bring any benefits given mainland China's overwhelming strength in numbers.
But some analysts say that no matter how big the People's Liberation Army's submarine fleet is, the self-ruled island needs the eight subs it is planning to build as part of its asymmetric warfare strategy to defend against any attack.
Taiwan's CSBC Shipbuilding was awarded the NT$49.5 billion (US$1.7 billion) contract to build the first submarine after Taiwan was unable to find a foreign supplier.
Beijing has repeatedly warned other countries not to sell arms to Taiwan, which it considers to be part of its territory to be brought back under mainland control – by force if necessary.
Construction of the prototype submarine will take 78 months and it will be delivered to the Taiwanese navy by 2025.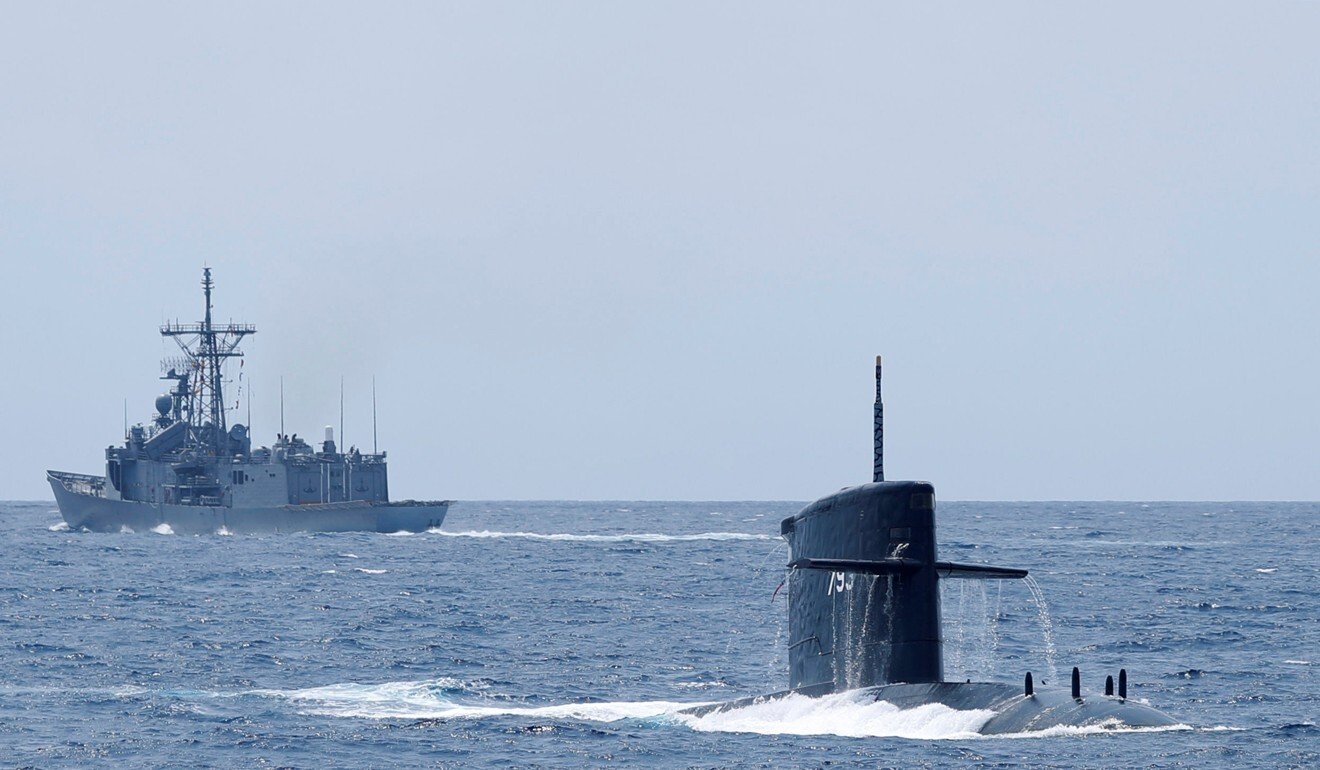 Taiwan currently has four submarines – including two that date back to World War II and are used mainly for training – and two bought from the Netherland in the 1980s. By contrast, the PLA currently has 60 subs.
President Tsai Ing-wen announced the plans to build eight subs under the Indigenous Defence Programme soon after she was elected president in 2016, triggering an ongoing debate about the merits of the scheme.
"What's the point of building the submarines? Beijing already has more than 60 subs, which will far outnumber ours if we have eight or 10, assuming the two outdated subs brought from the Netherland are included," said James Liu, a senior accountant at a Taipei-based Japanese company.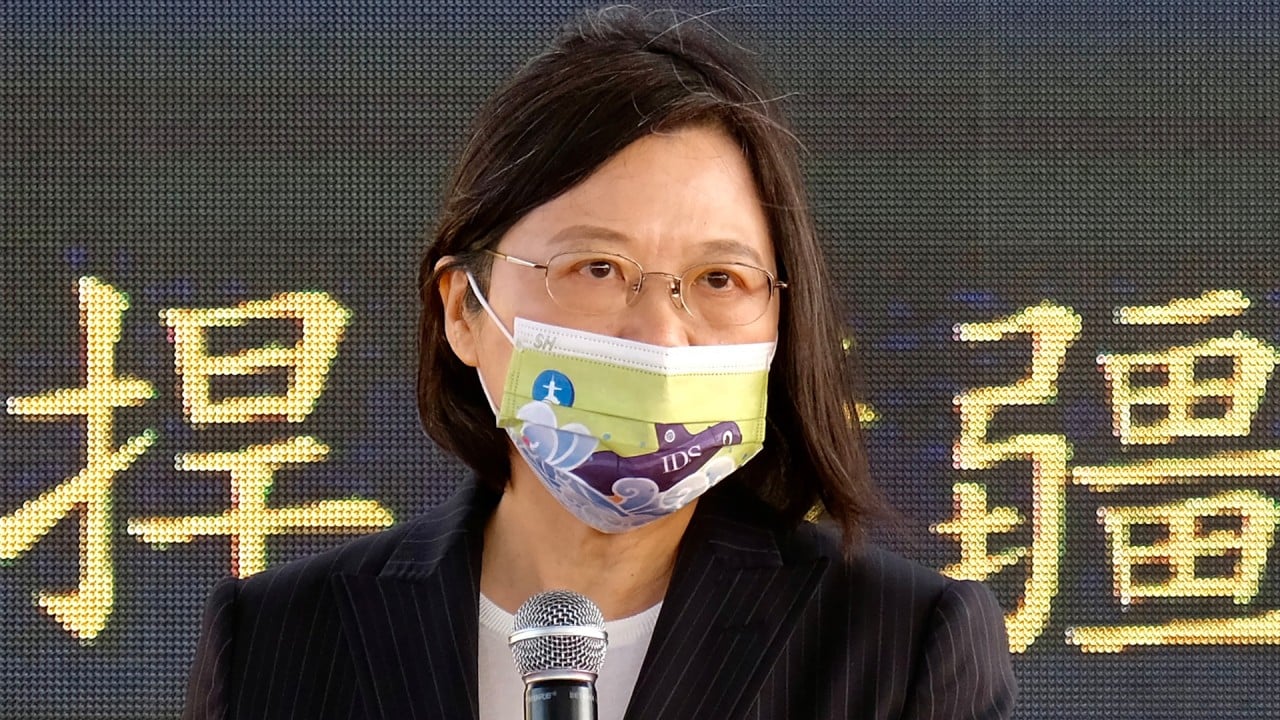 01:25
Taiwan starts construction of first locally built submarines
Taiwan starts construction of first locally built submarines
"There is also a time concern and by the time we have finished building the eight subs, would that be too late for us to defend ourselves, given that it would take at least 24 years to finish if each sub takes at least three years to build?"
Last year, the opposition candidate in the presidential election Han Kuo-yu also questioned Tsai's plans, asking: "Do we have the capability to produce engines and complex interior systems?"
But Tsai insisted this was possible when she inaugurated the shipyard on Tuesday. "Despite all the odds, we are officially rolling out a made-in-Taiwan submarine beginning today," she said, adding the project represents a milestone for Taiwan's defence industry.
The Trump administration also helped the programme along when it approved the export of key equipment and technology to Taiwan in 2018.
CSBC chairman Cheng Wen-lon told the inauguration ceremony his company – in partnership with the government-funded Chung-Shan Institute of Science and Technology – had the necessary talents, manpower and technology to build the sub.
According to Cheng, there are more than 200 designers and engineers working on the construction project.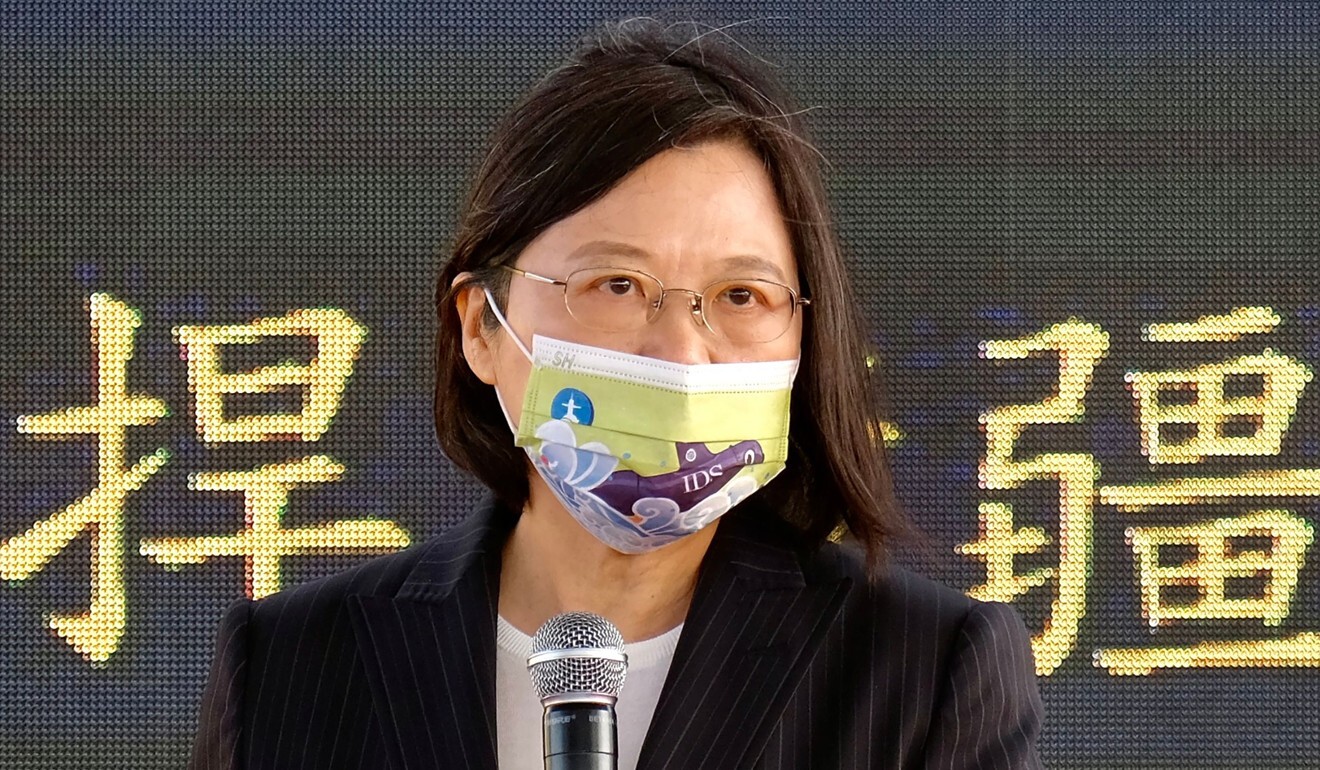 Taiwan news media said some of these people are retired engineers from Mitsubishi and Kawasaki Heavy Industry who will provide technical support for the sub, whose scale model looks like Japan's Soryu-class submarine.
According to the navy, the US has agreed to supply Taiwan the combat management and digital sonar systems from suppliers Lockheed Martin and Raytheon, pending congressional approval.
These are known as "red zone" products – components and technologies that Taiwan cannot develop or produce and must instead be imported.
Some analysts said Taiwan's subs could act as an effective deterrent, no matter how big the PLA's submarine fleet is.
"Small as it might be, a submarine force could help create a defensive buffer zone in the Taiwan Strait," said Su Tzu-yun, a senior analyst at the Institute for National Defence and Security Research, a government-funded think tank.
The subs could form a powerful circle of fire in combination with land-based anti-ship missiles and can work with warships and warplanes to protect Taiwan from the PLA's warships and amphibious assaults as part of the asymmetric warfare strategy, Su continued.
Chieh Chung, a researcher with the National Policy Foundation, a think tank affiliated with the opposition Kuomintang party, said Taiwan's navy could deploy the subs at key ambush areas to strike PLA warships in the event of attack.
He said once the Taiwanese submarines fitted with anti-sonar devices were in place, it would be difficult for PLA vessels to detect them.
"They could also be deployed to areas close to the mainland coast and assault PLA warships once they leave their ports," Chieh said.
As for staffing, Su said Taiwan was already training crews, and did not think there would be a shortage of qualified personnel once they enter service.
This article appeared in the South China Morning Post print edition as: Doubts remain over construction of submarines