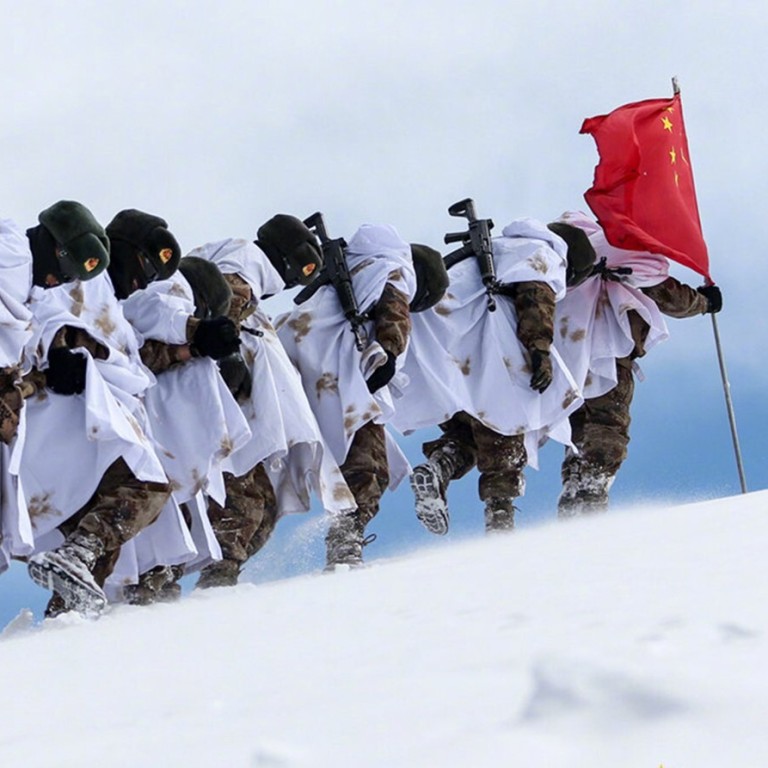 China pulls 10,000 troops from India border, source says
Beijing sees little prospect of a conflict in the Himalayan area over winter, according to source close to Chinese military
Some soldiers returned to barracks after a year of duty but 'could be redeployed within a week'
China has withdrawn 10,000 troops from its
disputed border with India
in recent weeks, with Beijing calculating a slim chance of conflict in the Himalayan region this winter, according to sources and reports.
"The withdrawal started more than two weeks ago. All the troops were pulled back in military vehicles, so the Indian side could see it," a source close to the Chinese military told the South China Morning Post on condition of anonymity.
"Some of the 10,000 troops are due to return from the high altitudes after more than a year of duty, which is part of scheduled rotations.
The source said the withdrawal mainly involved troops temporarily deployed from units in the Xinjiang and Tibet military regions.
"They returned to their home barracks for a rest, but all 10,000 troops could return to the front line within a week, by rail, military vehicles, or even aircraft," the source said.
Citing official sources, several Indian media outlets also reported that about 10,000 Chinese personnel had been withdrawn from parts of Ladakh to rear positions, a sign of easing in the worst border stand-off between the two countries in decades.
Indian Army chief General Manoj Mukund Naravane said on Tuesday that he expected talks to lead to an amicable solution to the border crisis with China, Reuters reported.
"I am very hopeful for a positive situation," Naravane was quoted as saying.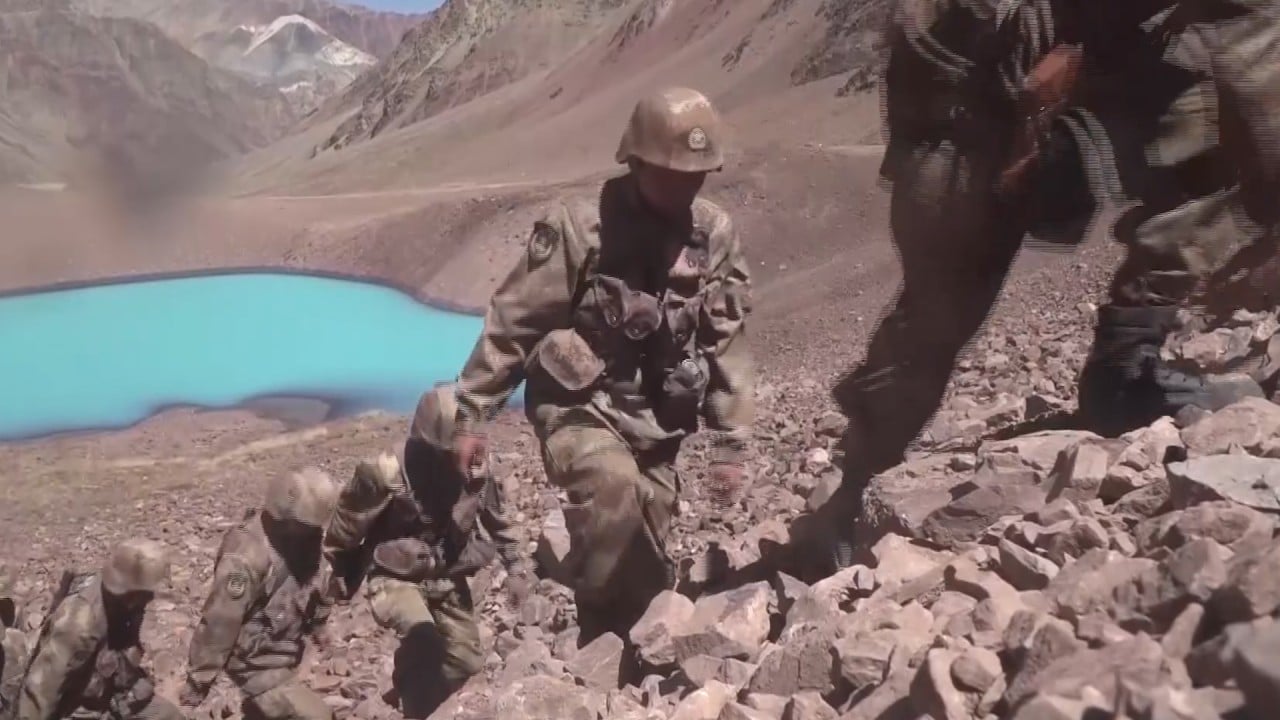 01:42
Propaganda video shows Chinese soldiers celebrating Mid-Autumn Festival on Indian border
Propaganda video shows Chinese soldiers celebrating Mid-Autumn Festival on Indian border
Yogesh Gupta, a former Indian ambassador to Denmark and a specialist in China-India relations, said the Chinese withdrawal might prompt India to consider a similar response.
"It will certainly make people think in that direction. [But] overall [progress and scale] will depend on many strategic and logistical aspects," Gupta said, referring to the complexities of resending troops to the front line if needed.
"It is being done by Beijing because of snow and difficult living conditions. Chinese troops have no prior experience of living in snow on the borders. So rotation would be useful for troops."
Both sides have deployed 50,000 troops to the contentious points along the disputed border known as the Line of Actual Control.
But Beijing and New Delhi have shifted focus from direct troop confrontation to sending in weapons and
supplies to the area
.
Indian Air Force chief RKS Bhadauria said Beijing had deployed surface-to-air missiles and surface-to-surface missiles in the area since December as preparations for talks were under way.
A Beijing-based military source said the weapons were only there temporarily for training and tests because the People's Liberation Army failed to complete drill targets last year.
"Almost all the PLA's new advanced weapons, including new generation aircraft like the J-20 fighter jets, Z-20 helicopters and drones, as well as tanks and others, need to be sent to high altitudes for tests," the source said.
"It doesn't mean China is going to fight India. The leadership in Beijing cares about its global strategy, and realises that both China and India will suffer if a war happens."
This article appeared in the South China Morning Post print edition as: '10,000 PLA troops pulled from border'