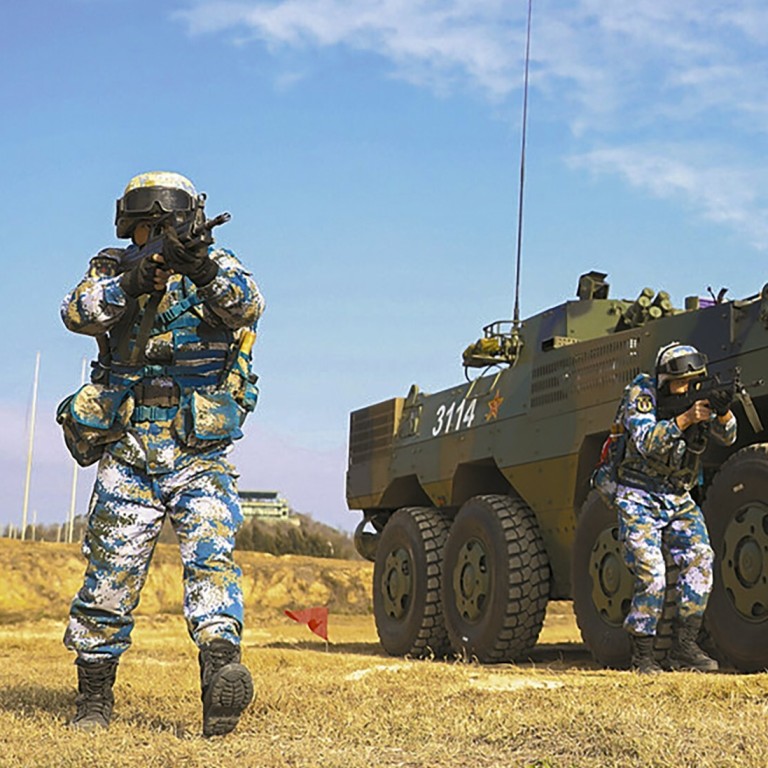 China's military 'prepares for war' with joint operations, cross-training
After five years of modernisation and restructuring command chains, People's Liberation Army focuses on cross-service combat to maximise its fighting power
Improving joint operation capabilities necessary for the most likely combat scenarios for the PLA, such as a campaign against Taiwan, retired colonel says
China's military
is increasing its use of joint operations and officer cross-training to boost its readiness for war, according to insiders quoted in a newspaper report.
A five-year overhaul of the People's Liberation Army (PLA), which ended last year, saw the restructuring of the command chain to make cross-service combat a basic approach for future operations.
To help develop commanders and staff for joint operations, the PLA began its 2021 training programme by deploying army officers on naval vessels and seconding air force officers to the army's rocket units, PLA Daily reported on Tuesday.
"During the cross-training, I became familiar with the tactical and technical performance of the navy's main combat equipment, and also developed the thinking mode and communication habits of joint operations," Major Li Mengchun from the army's Northern Theatre Command was quoted as saying about his secondment to the navy.
Yue Gang, a retired PLA senior colonel said improving joint operation capabilities was necessary for the most likely combat scenarios for the Chinese military, such as a
potential campaign against Taiwan
that would aim to "kill with a single hit", he said.
"When a war breaks out, it has to achieve its political purpose as soon as possible. And modern military technologies are at the point that no one or two services alone can do that.
"Even if war never breaks out, the PLA has to be trained to that level, so it can serve as an effective deterrent," he said.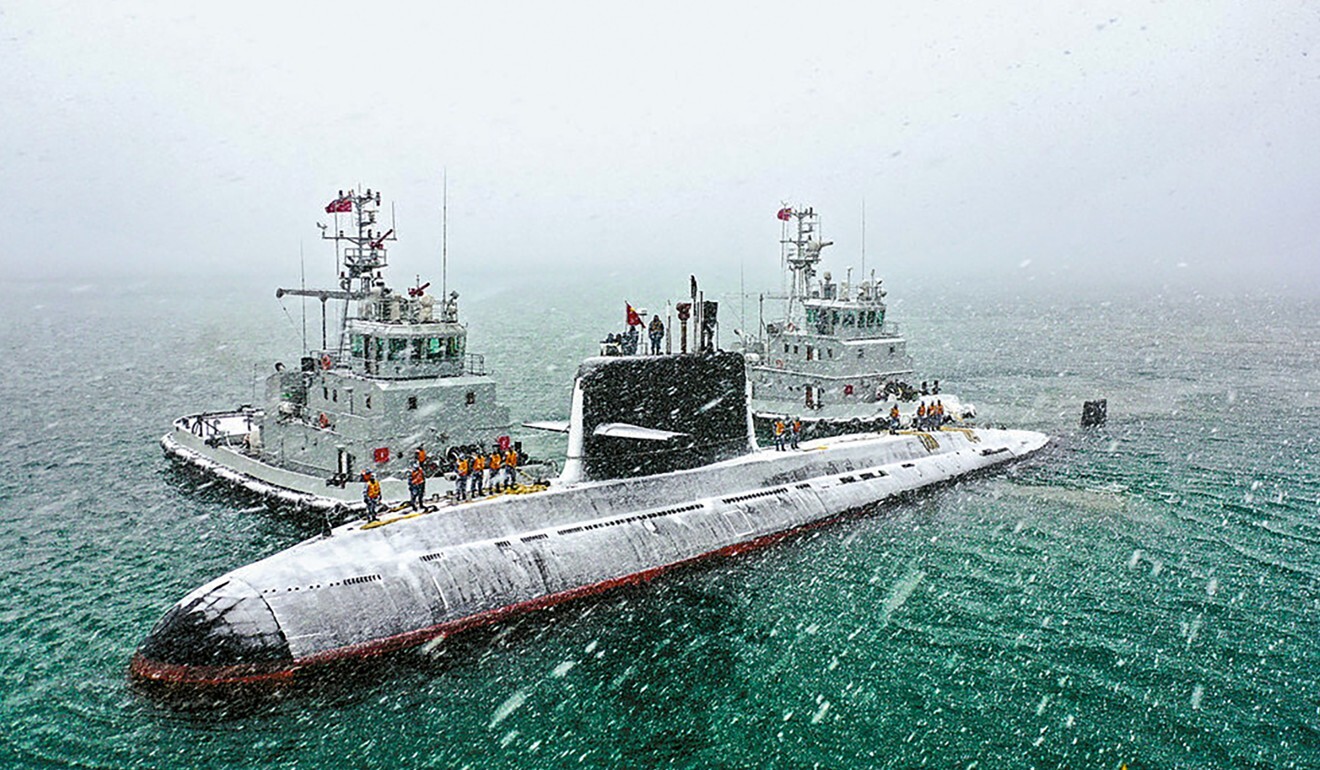 China's Central Military Commission issued a draft of its "PLA Joint Operation Outlines" in November in which it described such collaboration as "the top regulation for the PLA's operational ordinance system in the new era".
Defence ministry spokesman Ren Guoqiang said the PLA must adapt its operational style to fit China's changing security environment, which was full of "rising hegemony, power politics and unilateralism, as well as rampant terrorist and separatist forces".
The use of precision, intelligent, stealth and unmanned weapons made joint operations necessary, he said.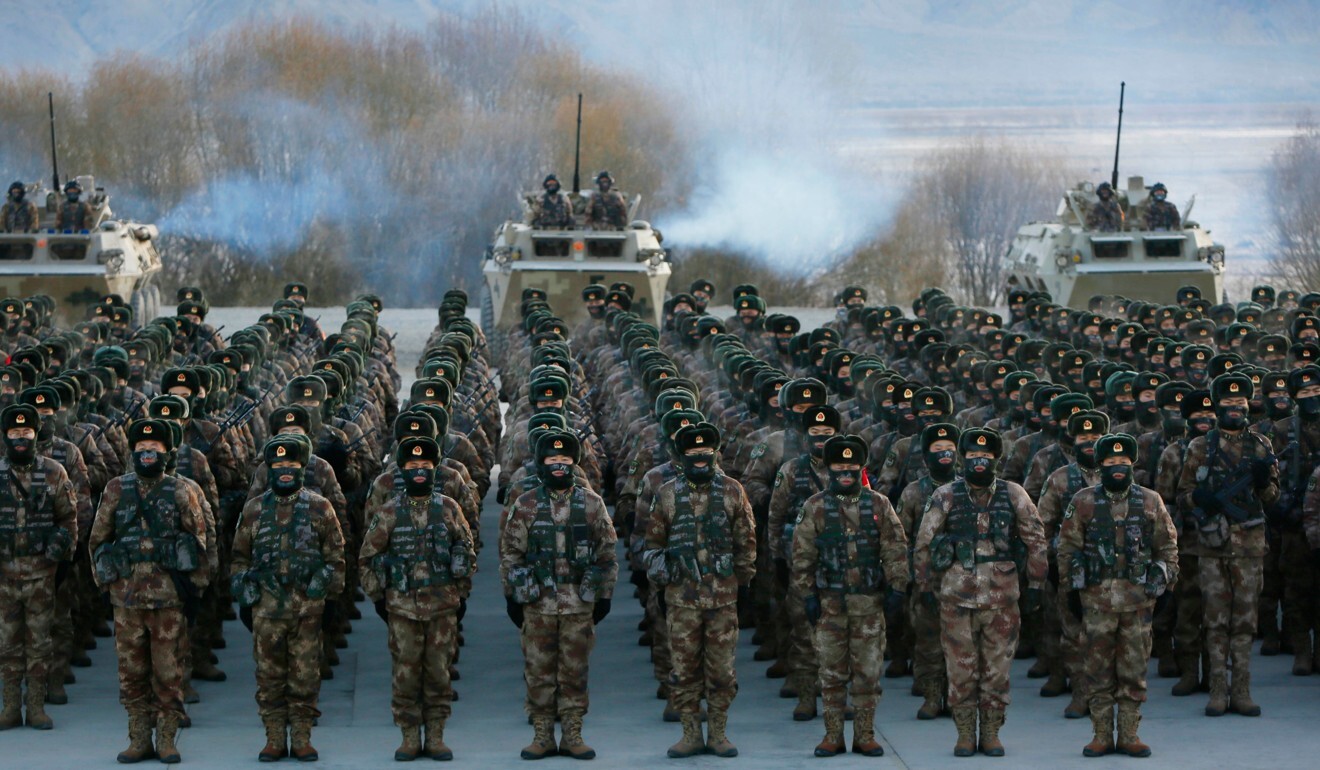 Observers say the PLA's joint operation capabilities were ripe for improvement.
In an exercise several years ago, a joint army-navy landing force failed to complete a mission after suffering an information delay caused by the two branches using different intelligence distribution systems, according to South Sea Fleet Captain Colonel Yang Yang.
"Cross-service training used to lack motivation, mechanism, supervision and logistics," he was quoted as saying in the PLA Daily article.
"When connecting, each force had their own planning, set their own parameters, made their own calculations and never really put any effort into joining forces, which resulted in simple problems becoming big headaches."
Yue said the historical divide between military services had hampered forces from fully integrating, and one of the targets of the latest reforms was to optimise structures and improve cross-service operations capabilities at the theatre command level.
"The exchange of officers can give them immersive experience and understanding of other forces' weaponry performance, formations and command structures, and strengths and weaknesses," he said.
"After such training they will be better able to work together and make one plus one greater than two."
This article appeared in the South China Morning Post print edition as: More joint operations to boost PLA's war readiness