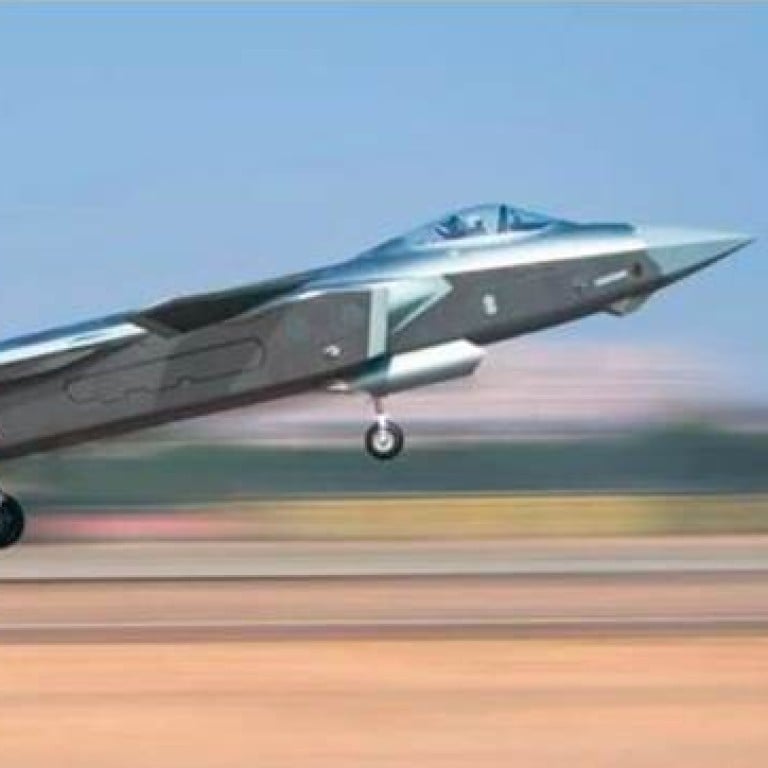 China military's landmark J-20 stealth fighter started a decade of modernisation
The fifth generation jet's maiden flight shocked the world and changed the regional balance of power
Its development heralded a wave of advanced home-grown hardware, from aircraft carriers to hypersonic missiles
China's "Mighty Dragon" –
the J-20 stealth fighter
– changed the regional balance of power when it was unveiled 10 years ago and represents a decade of modernisation for the country's military.
Its
maiden flight
, on January 11, 2011, shocked the world, which had no warning that China was about to become the second country – after the US – to develop an advanced fifth-generation fighter with stealth and supersonic cruise capabilities, as well as super manoeuvrability and super avionics.
The Chengdu J-20 came as a particular surprise to then US defence secretary
Robert Gates
, who was meeting former Chinese president Hu Jintao in Beijing when the news was announced. Hu assured him the timing was little more than coincidence.
"The J-20 was the first possession of the PLA comparable to the most advanced US equipment. It was also the first with air superiority that could pose a threat to the Americans," said military commentator Song Zhongping. "It was, for sure, shocking news and also inspiring to the Chinese."
The J-20's design benchmarked Lockheed Martin's
F-22 Raptor
, developed for the US Air Force. Both are single-seat twin-engined craft of similar length, wingspan and weight. They also share a flight ceiling of 20km (12.4 miles) and a maximum speed of Mach 2.
The J-20's internal armament bay holds six missiles – two fewer than the F-22, but with more space for each one, for longer range missiles. The Chinese fighter also has a longer combat radius of 1,100km than the F-22's 800km range, thanks to a larger internal fuel tank.
Yang Wei, chief designer of the J-20, said its development had achieved four preset objectives: "to leapfrog to create a next generation aircraft, to blaze the trail for advanced technologies, to establish the research and development system, and to build an excellent team of talent".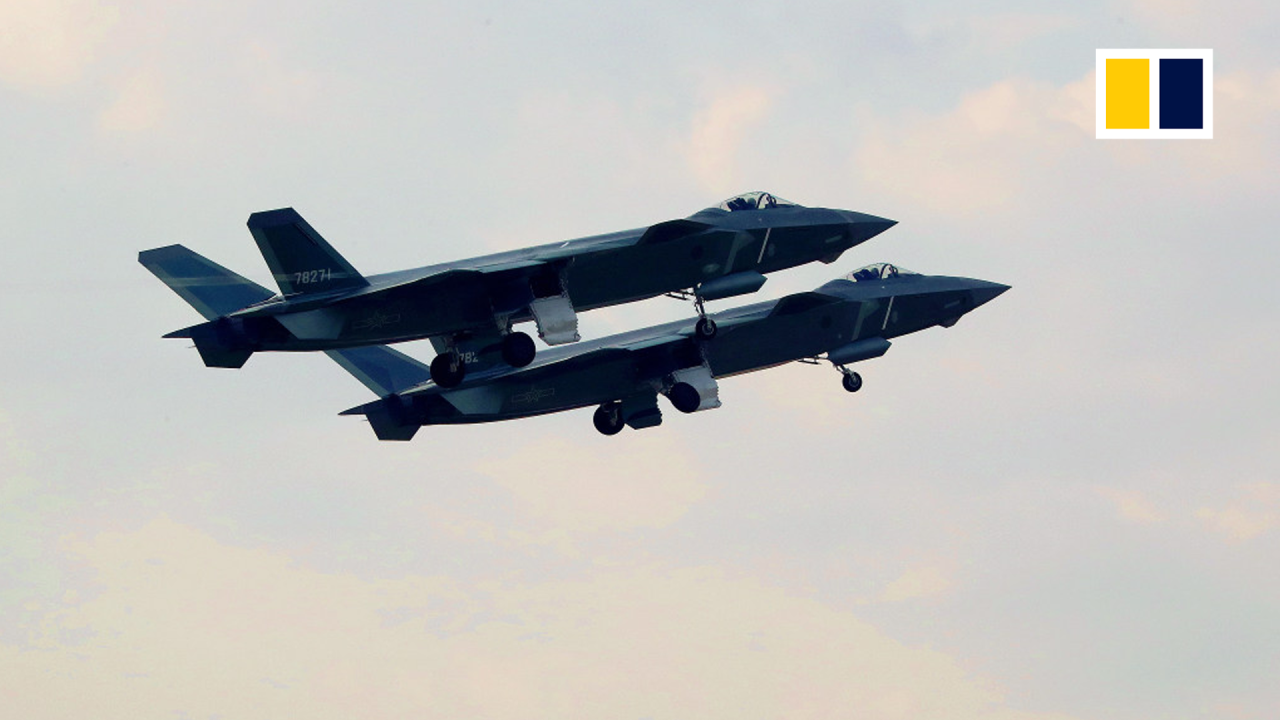 01:39
China's J-20 stealth fighters ready for combat
China's J-20 stealth fighters ready for combat
Its maiden flight heralded a decade of advancement, as investment in military technologies began to pay off with an array of home-developed advanced weapons and equipment – from hypersonic missiles to aircraft carriers and stealth drones.
The decision to modernise China's military was made in the 1990s and from 1999 the country's defence budget saw double-digit growth for more than a decade, expanding 11-fold by 2019.
"Ten years ago, the take-off of the J-20 was one small step for itself but one giant leap for the Chinese air force," said military expert Du Wenlong. "It plays an important role in the leaping development of the PLA."
Compared to the F-22, which was developed in the 1990s and commissioned in 2005, the J-20 has the advantage of more modern electronic technologies and updated avionics, fire control systems and data command chain systems.
The J-20 was finalised and commissioned in 2017. Since then, it has evolved into the modified version J-20B, with thrust vector controls. Its maker, the state-owned Aviation Industry Corporation of China revealed this month that a twin-seat version was under development. Debates also continue over whether it should be modified for loading on to aircraft carriers.
Development of the J-20 has had problems and delays. Plans for China to develop its own advanced turbofan engines fell behind schedule, forcing the use of
inferior engines
which have severely affected the fighter's manoeuvrability at supersonic speeds and stealth capacity, especially from the rear.
Despite the engine problem, the J-20 has reportedly dominated in combat simulations against non-stealth fighters. The generation gap gives it overwhelming advantages – in air defence penetration, stand-off assault and situation probes.
This is particularly significant for
Taiwan
– the self-ruled island which Beijing is determined to return to the mainland, by force if necessary – and India, engaged in an
ongoing border dispute
with China which has previously erupted in violent clashes. Neither has a stealth jet.
Other powers in the region – Japan, South Korea and Australia – are gradually equipping their air forces with the lighter, single-jet fifth-generation F-35 "Lightning II" from Lockheed Martin, but the process has been slowed by production issues.
This article appeared in the South China Morning Post print edition as: Fighter jet represents decade of PLA modernisation Stealth fighter's flight heralds PLA's modernisation