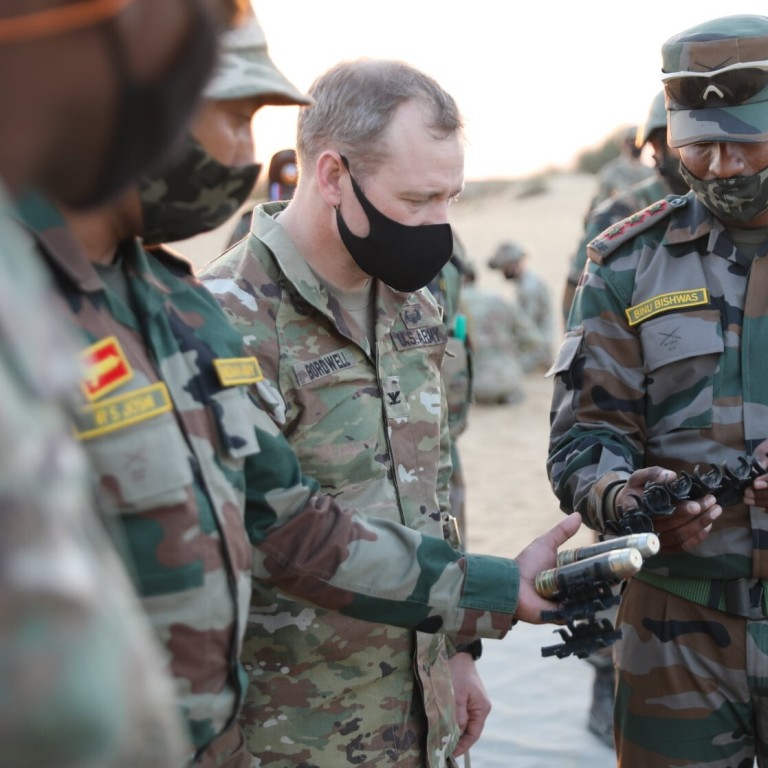 US and Indian troops start joint exercise as Joe Biden seeks to build up Quad as counterweight to China
The new administration is trying to strengthen the four-nation partnership, which also involves Japan and Australia
US military newspaper Stars and Stripes says India is increasingly concerned about Beijing's growing military strength
The American military has started a delayed joint exercise with India in what analysts said was Joe Biden's first move to use its Quad partners to assert pressure on China.
The two-week-long annual Yudh Abhyas exercise, which was initially slated to run in October but postponed due to Covid-19, resumed on Monday in the Mahajan Field Firing Range in Rajasthan, about 160km (100 miles) west of New Delhi, the US military newspaper Stars and Stripes reported on Friday.
The report said military exchanges between the two armies had been "bolstered by Indian apprehension over China's growing military might and Beijing's desire to dominate the region".
The annual exercise is a bilateral arrangement that started over a decade ago, but its scale has expanded in recent years.
Yogesh Gupta, a former Indian ambassador to Denmark and a specialist in China-India relations, said the Biden administration would maintain pressure on China by getting its allies and partners together.
"Biden has ordered an inter-agency review to work out a comprehensive strategy to win the competition against China … Some elements of the [Donald] Trump years, eg extreme competition between USA and China would continue."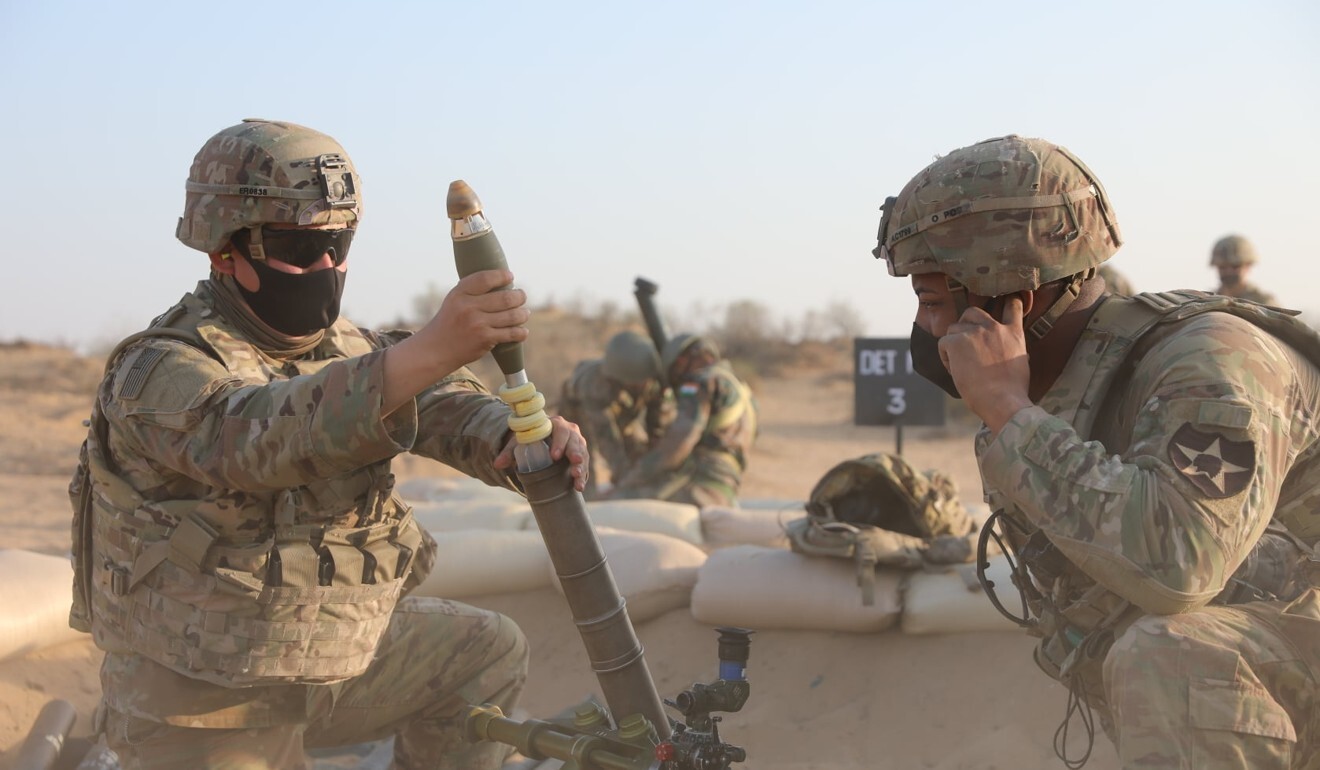 Rajeev Ranjan Chaturvedy, a military analyst based in New Delhi, said the Yudh Abhyas exercise is vital to enhancing trust between New Delhi and Washington, as the former needs to clear its doubts regarding America's strategic purposes and mindset under the new administration.
"Perhaps, the US seems to enhance and upgrade its presence and engagement and put more pressure on China … Quad meetings and engagements are more meaningful and getting more salience", he said.
Chinese military analyst Ni Lexiong described the four-country military alliance as the most valuable thing Biden has inherited from Trump.
"Biden would turn joint military exercises with India and other allies in the region into regular and normal drills under the Quad," Ni said.
He said Biden was a tougher opponent for China than Trump as his administration is more seasoned in forming strategies to counter Beijing.
"Biden and his Democratic Party understand [President Xi Jinping]'s top security priority is not the border dispute with India, but the plan to reunify Taiwan," he said.
The joint drill was conducted as China and India militaries started pulling back their troops from Pangong Tso, a key hotspot in the eight-month long stand-off in the Himalayas.
The stand-off started in May and peaked the following month with a deadly clash in the Galwan Valley that resulted in the deaths of 20 Indian soldiers and an unknown number of Chinese casualties.
This article appeared in the South China Morning Post print edition as: Biden orders resumption of joint exercises with India