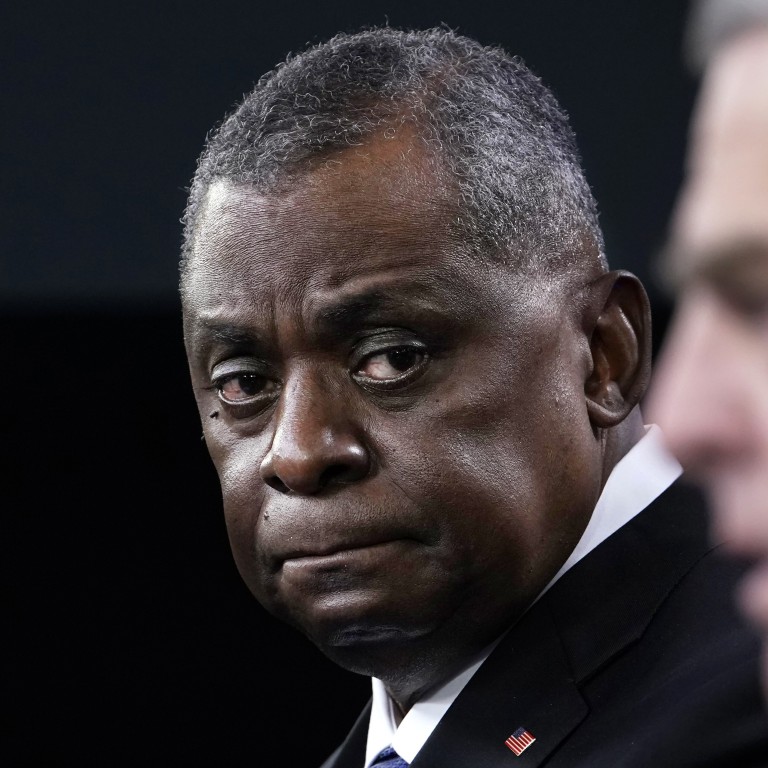 China rejected Lloyd Austin's phone calls 'after US defence secretary requested wrong person'
Asking to speak to Central Military Commission vice-chairman instead of Defence Minister Wei Fenghe was seen as diplomatic faux pas, source says
Beijing has reportedly rejected Austin's request for a conversation three times, although restraint by both militaries has kept tensions in check
Misunderstandings and protocol disagreements have affected dialogue between the Chinese and US militaries, but without causing an immediate crisis, analysts and sources said.
A Chinese military source said there was misunderstanding when US Defence Secretary
Lloyd Austin
requested to talk to Chinese Central Military Commission (CMC) vice-chairman Xu Qiliang, causing offence at the Chinese defence ministry.
Speaking on condition of anonymity, citing the sensitivity of the matter, the source said Austin's counterpart should be Chinese Defence Minister Wei Fenghe, rather than Xu – the No 2 in the CMC below President Xi Jinping, who chairs the body.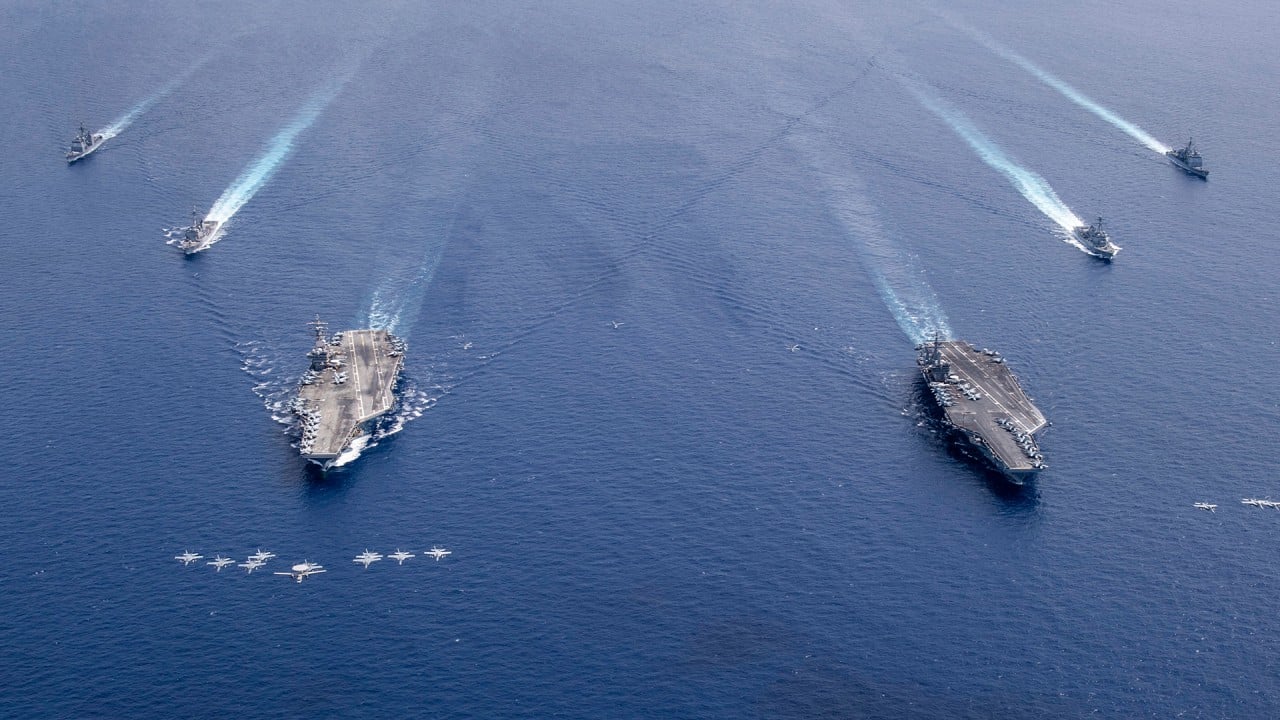 02:32
Washington's hardened position on Beijing's claims in South China Sea heightens US-China tensions
Washington's hardened position on Beijing's claims in South China Sea heightens US-China tensions
"Both Xu and Wei report to Xi, but in diplomatic protocol, Austin's counterpart is Wei," the source said. "The Pentagon realised this when [Austin's predecessors] Mark Esper and James Mattis were in office."
The Financial Times reported that Beijing had on three occasions rejected Austin's requests to speak to Xu by telephone, citing an anonymous source from the US defence department. On Monday, nationalistic Chinese tabloid Global Times said the Pentagon "did not follow diplomatic protocol".
Chinese international relations experts said communication channels between the two countries' governments and militaries had been almost suspended since the heated talks between their top diplomats in Alaska in March.
In those talks, China's top diplomat Yang Jiechi, who outranks Foreign Minister Wang Yi, told US Secretary of State Antony Blinken and White House national security adviser Jake Sullivan that China would not accept unwarranted accusations from the US.
Other observers disagreed that Austin's request broke diplomatic protocol and was the cause of a failure of communication channels. Zhu Feng, an international relations professor from Nanjing University, said context was more important than job titles.
"The two countries would care not about their negotiating partners' official titles but about their executive authority," Zhu said.
"The current disputes indicate the two countries have reached the stage where both sides need to get along with each other better."
Shi Yinhong, a professor of international relations at Renmin University in Beijing, said deep divisions between Xi and US counterpart
Joe Biden
had caused the halt in communication.
"It's understandable that the Chinese defence ministry would reject requests from their American counterparts during their fierce competition, with Beijing feeling that its bottom line was challenged by the US," Shi said, referring to Washington's efforts to promote a closer relationship with
Taiwan
and its
sanctions against
Beijing for
alleged human rights violations in Xinjiang
.
"All those arguments caused the failure to establish regular communication mechanisms in both sides' governments and militaries since Biden came to office in January."
Earlier this month, Kurt Campbell, Biden's Indo-Pacific coordinator, said hotlines between the two countries had simply rung in "empty rooms", raising concerns that the absence of a crisis communication channel could lead to a military conflicts, possibly triggered by tensions in the Taiwan Strait and the South China Sea.
The US has this year sent military vessels through the Taiwan Strait five times and conducted three freedom of navigation operations in the South China Sea, as well as consolidated efforts with its allies for a stronger presence in the region.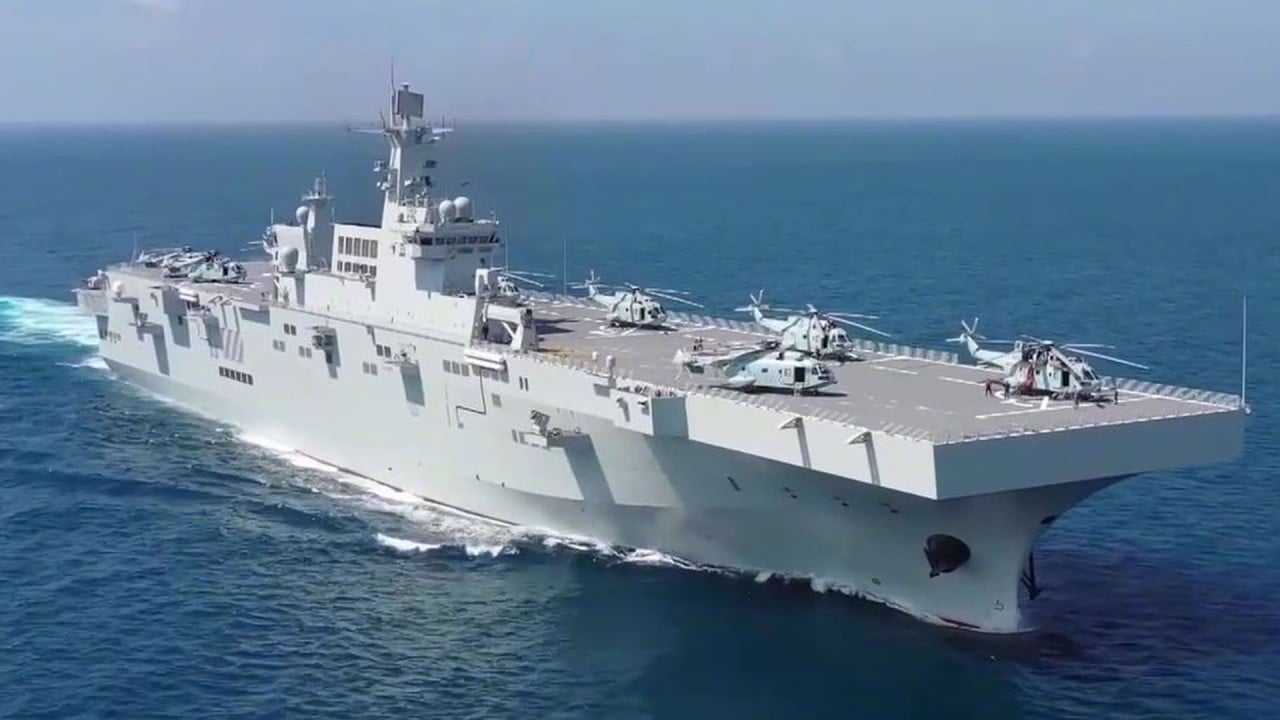 01:50
China's most advanced amphibious assault ship likely to be deployed in disputed South China Sea
China's most advanced amphibious assault ship likely to be deployed in disputed South China Sea
However, Shi said that since late April, there had been some indications that top leaders in Beijing and Washington had coincidentally ordered their frontline troops to be restrained during encounters and engagement in the region.
"Despite their war of words, both the People's Liberation Army and their American counterparts are quite careful to avoid making any provocative moves to inflame each other," Shi said, adding that the US Navy had so far not crossed the median line in the Taiwan Strait.
The military source agreed with Shi, saying the PLA would expect the American navy and air force to return to the South China Sea for their regular summer drill next month.
"After several years of encounters in the region, the two militaries have been getting used to each other's presence," the source said. "Their warships and aircraft would keep safe distances during engagements to prevent any potential accidents from happening."
This article appeared in the South China Morning Post print edition as: Protocol 'mix-up' scuppered China-US military dialogue