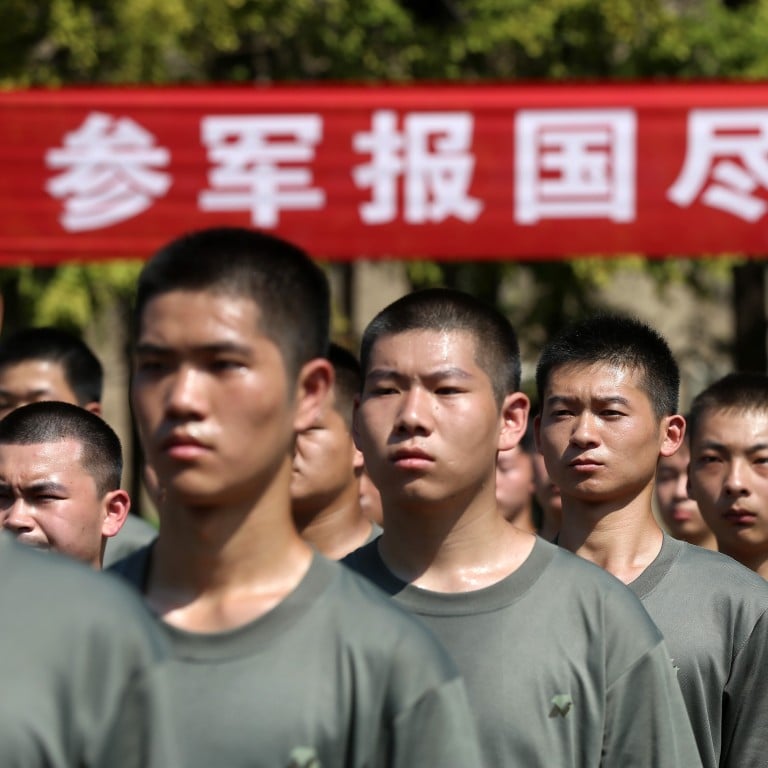 Chinese military faces challenge from falling fertility rate
People's Liberation Army has expanded its sources of troops, including lowering education, height and eyesight requirements
New census showed 2020 fertility rate was 1.3 children per woman, below the level needed for a stable population
This is the 13th in a series of stories about China's once-a-decade census, which was conducted in 2020. The world's most populous nation released its national demographic data in May and the figures will have far-reaching social policy and economic implications.
As the world's largest military, needing hundreds of thousands of new recruits each year, the
People's Liberation Army
has been affected by China's wider fertility and
ageing
issues, and tried to counter them.
The gathering pace of the PLA's modernisation has given its instructors and recruiters the challenge of how to train a newer breed of soldier, experts said.
"Military instructors found the strict and dogmatic training modes applied in the last century didn't work for the more individual young soldiers born in the 21st century," said Zhou Chenming, a researcher from the Beijing-based Yuan Wang military science and technology think tank.
"Some even dared to butt against and challenge superiors when they were not happy. The military was forced to adjust. Some military instructors tell me they are still muddling through how to take charge of younger generations."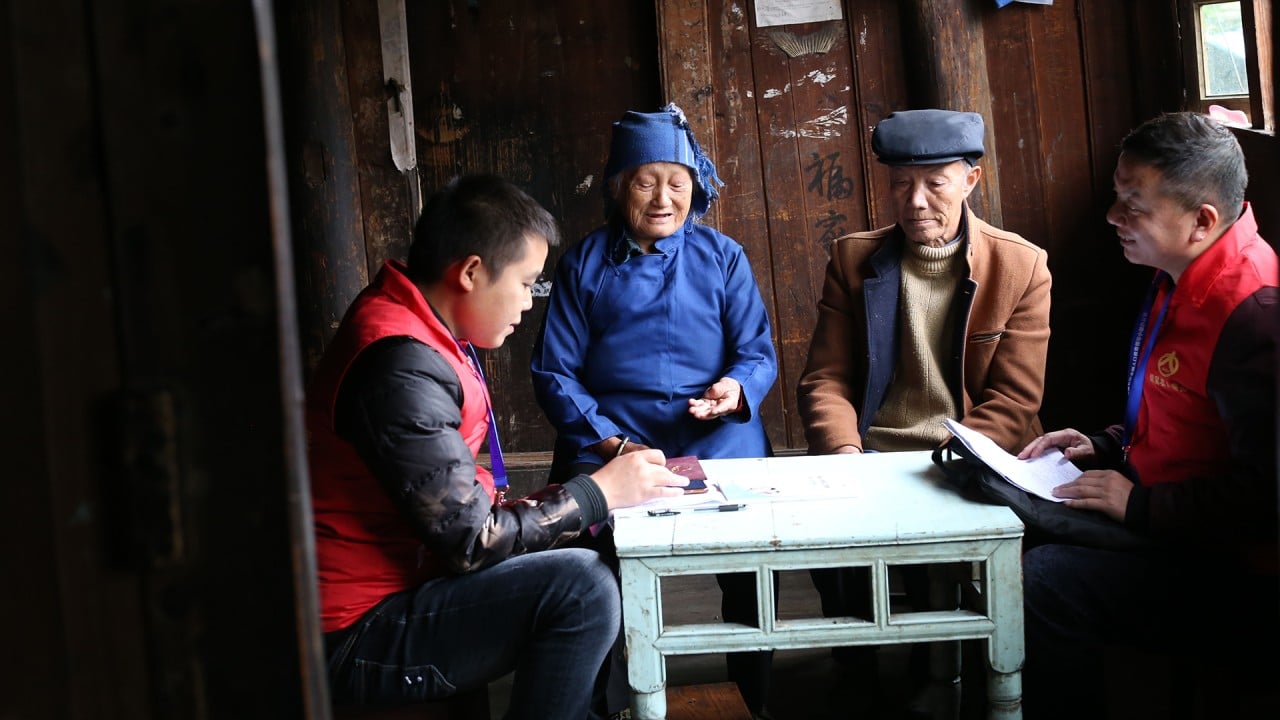 10:42
China 2020 census records slowest population growth in decades
China 2020 census records slowest population growth in decades
Rather than only orders and scolding, therapy sessions by professional psychotherapists have been brought in since 2011 to ease stress, according to military mouthpiece The PLA Daily.
That can help middle-aged instructors and senior leaders to better understand the new generations, but also provide data for designing new training modules such as computer war games and virtual reality training, the PLA report said. In the past, the military would leave soldiers' morale and personal well-being to political commissars.
Physical fitness has been another tough challenge for the PLA since the military shifted its recruitment targets from peasants' children to rural youth with a higher education level in 2000, when the military stepped up a massive equipment and weapon systems replacement.
To command and operate increasingly advanced and sophisticated weapon systems, the military recruited more than 120,000 college graduates in 2009 – the largest intake since the Communist Party regime was established in 1949. That trend has since been the norm, according to the defence ministry.
The ministry has started to adjust conscription requirements to make sure they could recruit enough qualified college students. For example, since 2014, it has lowered height requirements from 162cm (5ft 4in) to 160cm for men, and 160cm to 158cm for women, as well as lowering the bar a little for short-sighted and overweight applicants.
After protests by young soldiers against a ban on mobile phones, the army in 2015 lifted the restriction, provided that soldiers installed the army's anti-spy software that allowed the newly established internet administration centres to closely monitor their activities.
The PLA had an extra round of conscription last year, allowing university graduates who failed to find jobs to enlist.
"To expand sources of troops, the PLA has also started recruiting high-school graduates who are not qualified enough to be admitted to university," Zhou said.
"The shortage of soldiers is not so critical now, but it's a reality that more and more highly educated urban children are not interested in serving in the army."
China's once-a-decade census, released this month, showed that 12 million babies were born in the past year, the lowest since 1961, during the Great Famine. The decision in 2016 to loosen China's one-child policy and allow people to have a second child had failed to reverse the country's falling birth rate.
The census showed China's 2020 fertility rate was 1.3 children per woman – below the replacement level of 2.1 needed for a stable population.
Macau-based military expert Antony Wong Tong said that since 1993, many mainland military officials and observers had voiced concerns about the impact of the one-child policy – introduced in 1979 – on the military.
In an open report to the central government in 2012, Professor Liu Mingfu from the PLA National Defence University warned that at least 70 per cent of PLA soldiers were from one-child families, and the figure rose to 80 per cent among combat troops.
"We could find the PLA has recruited more female soldiers in the past decade – a popular approach adopted by developed countries facing a shortage of new blood," Wong said.
Previous official figures showed women made up 5 per cent of the PLA's 2 million troops, but Zhou said the proportion had increased to 7 per cent. Women made up 17 per cent of the American military in 2018, according to the US government.
The PLA also set up its first female marine troop, which debuted in the 2017 Zhurihe war game parade.
Ni Lexiong, a military expert in Shanghai, said a greater proportion of women in the military would become a global trend thanks to the development of military technologies.
"Male-dominated troops is an outdated concept, and more highly educated soldiers are required, playing keyboards indoors," Ni said.
"Modern warfare will focus on artificial intelligence, unmanned aircraft, electronic countermeasures and other confrontations that do not need too much physical strength, allowing more competent women to play a role in the armed forces."
This article appeared in the South China Morning Post print edition as: P.L.A. facing a challenge to train new breed of soldier