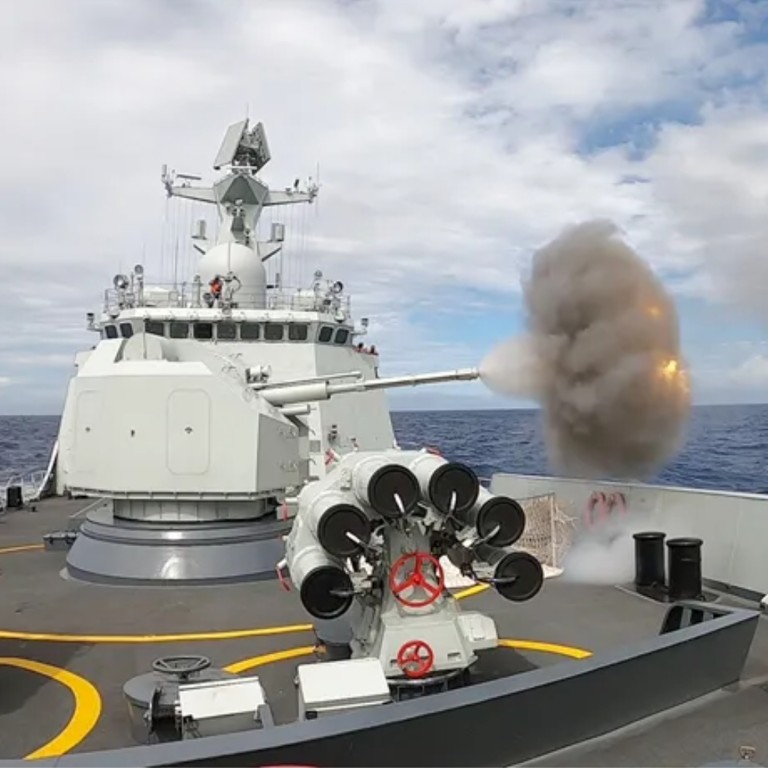 Why Chinese navy's latest Pacific drill hints at broader ambitions
The PLA's Southern Theatre Command says the month-long exercise saw ships carrying out anti-missile and anti-aircraft training far from home waters
Fleet travelled through Celebes Sea and into the western Pacific, where the US territory of Guam sits
A Chinese navy unit has completed a far-ranging month-long training exercise in the Pacific Ocean – a move that suggests the People's Liberation Army is expanding its focus away from its immediate neighbourhood.
The Southern Theatre Command of the PLA said on Saturday that a fleet under its command had travelled more than 6,700 nautical miles (12,400km) over the past month, passing through the Celebes Sea – which separates Indonesia and the Philippines – and the western Pacific.
The command did not give details of how many vessels were involved, but said the exercise had included more than 20 drills including anti-missile and anti-aircraft exercises.
"The complicated military situation presents a great challenge to the will and perseverance of the officers and soldiers," the command said on its social media account.
"The use of weapons in the far seas not only helps assess equipment performance under continuous sailing conditions, it also tests the ability of officers and soldiers to command and cooperate."
The Chinese navy has been expanding its sphere of operations in recent years. Last year, a fleet under the Southern Theatre Command completed a 41-day drill in the Pacific, travelling 14,000 nautical miles and conducting a series of combat and rescue missions.
Song Zhongping, a former PLA instructor and Hong Kong-based military affairs commentator, said the Celebes Sea was the gateway to the western Pacific, a region that includes the US territory of Guam.
"For China to develop expeditionary warfare capabilities, the PLA will continue to explore more areas instead of being limited to the neighbouring seas," he said. "More expeditionary exercises means the navy is capable of reaching farther seas.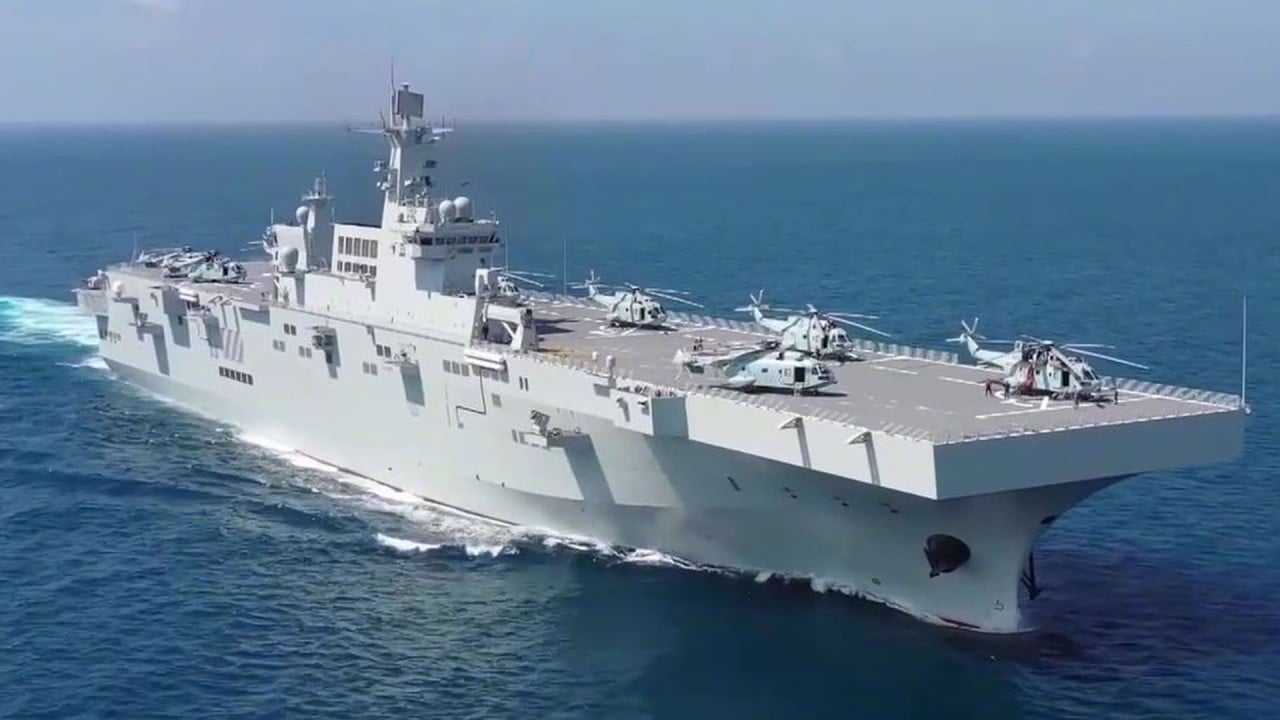 01:50
China's most advanced amphibious assault ship likely to be deployed in disputed South China Sea
China's most advanced amphibious assault ship likely to be deployed in disputed South China Sea
"China is trying to build a combat-ready military. And in order to be combat-ready, China has to develop expeditionary logistical and naval abilities.
"So our potential enemy does not have to be the US. As long as they harm China's core interests, they will become our rival."
In recent years China has bolstered its military presence in the
South China Sea
, where neighbouring countries, including Vietnam, the Philippines, Brunei and Malaysia all have competing claims. Last month it stationed three of its most advanced warships, including a
Type 075 amphibious assault ship
, at its largest naval base on the southern island province of Hainan.
However, its ambitions in the region have triggered a backlash and prompted the United States to step up its freedom of navigation operations in the South China Sea – a move Beijing says violates its sovereignty and increases the risk of conflict.
Additional reporting by Kinling Lo
This article appeared in the South China Morning Post print edition as: Navy holds exercise in waters far from home