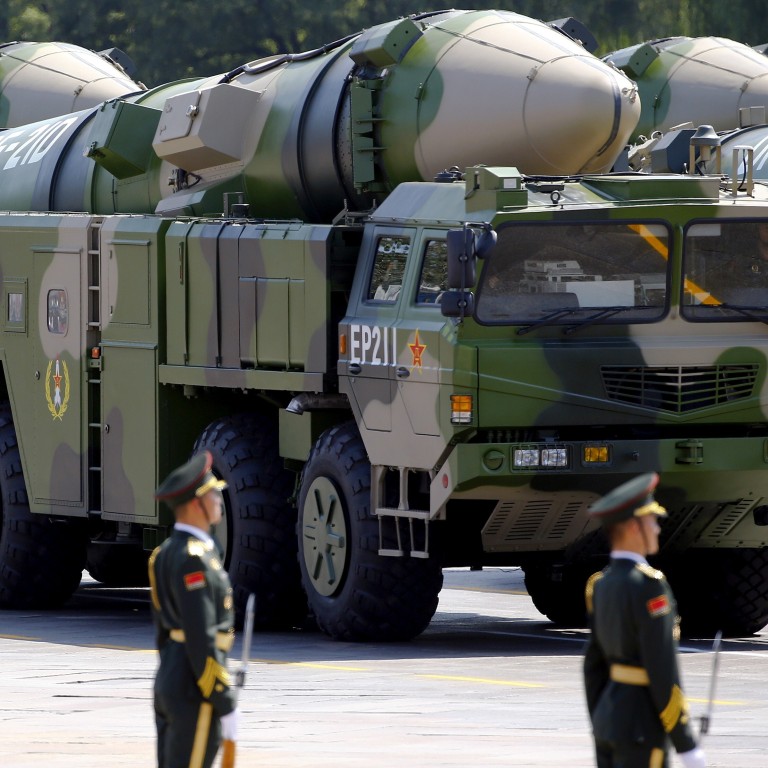 Why China's attack on Nato 'double standards' suggests it will continue to build up nuclear arsenal
The alliance's head Jens Stoltenberg accused Beijing of increasing its firepower 'without constraint' and urged it to sign up to international arms controls
But Beijing hit back by criticising Nato's nuclear sharing arrangements and said the US and Russia should lead the way by disarming
China is expected to continue building up its
arsenal of nuclear weapons
despite Nato's appeal for it to sign up to international arms controls.
He told Nato's annual arms control conference in Brussels that this was making the world "more unpredictable, more competitive and more dangerous".
"As a global power, China has global responsibilities in arms control. And Beijing, too, would benefit from mutual limits on numbers, increased transparency, and more predictability," Stoltenberg said.
But the foreign ministry in Beijing hit back at the criticisms by urging Nato to abolish its nuclear sharing arrangements and remove warheads deployed in Europe, adding that the United States should "drastically and substantively" reduce its nuclear stockpile.
Beijing has never revealed the size of its nuclear stockpile, but it is believed to be around 200 to 300 warheads, around the size of the British and French arsenals. In contrast, the US and Russia have around 4,000 warheads.
Beijing said Stoltenberg's comments were "typical double standards" and said he was "trying to mislead the public and hyping up the so-called China nuclear threat".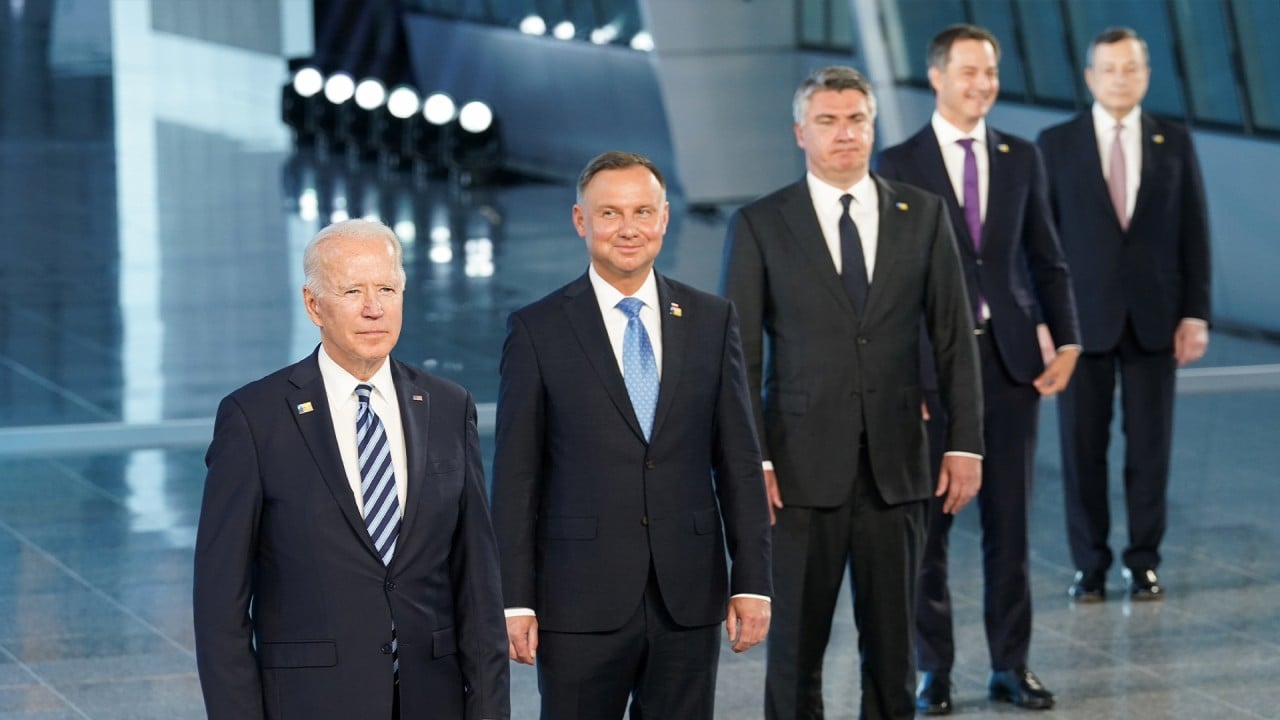 03:29
Nato says China presents 'systemic challenges'
Nato says China presents 'systemic challenges'
"What the international community should be really concerned about is Nato's nuclear sharing policy," said foreign ministry spokesman Wang Wenbin.
"Many countries share the view that Nato's nuclear sharing arrangements violate the stipulations of the Non-Proliferation Treaty and that its nuclear capability lacks transparency, which exacerbates the risk of nuclear proliferation and conflict," Wang said.
The controversy over Nato's nuclear sharing – which involves some members that do not have nuclear weapons of their own hosting and potentially delivering them for use – has been going on for years.
China has raised the issue now because it believes it is not the right time to join disarmament talks, according to Zhao Tong, a senior fellow at the Carnegie-Tsinghua Centre for Global Policy in Beijing.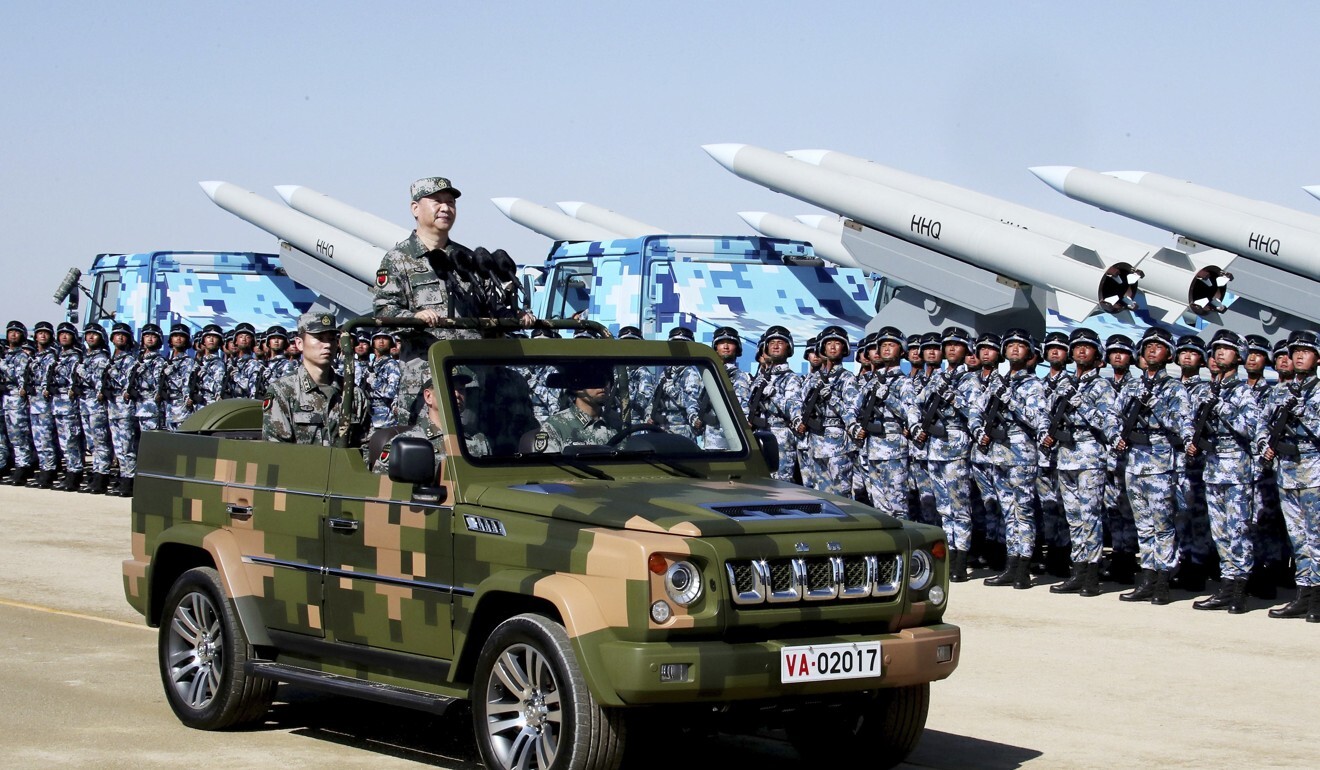 "The US and Nato really want China to participate," Zhao said. "But there is really nothing they can do to force China to participate. Ultimately China believes that it can only rely on strength."
Last June, China refused to join trilateral negotiations with the US and Russia, saying the primary responsibility for disarmament should fall on those with the biggest arsenals.
Zhou Chenming, a researcher at the Yuan Wang think tank in Beijing, said the US and Nato needed to offer China proper incentives.
"China would not be interested if they are not visibly sincere enough," Zhou said.
Earlier this year, President Xi Jinping told the Chinese military to "enhance the strength of deterrence", which was interpreted as a sign the nuclear build-up would continue, a message reinforced by the latest five-year plan and the long-range objectives for 2035 that called to the country to build "high-level strategic deterrence".
Zhou said such reports also increased the distrust between China and the West, which would make Beijing less likely to join arms control talks
Hu Xijin, editor of the nationalistic tabloid Global Times, wrote a column discussing Stoltenberg's speech and said China needed nuclear weapons to protect itself, especially if the US does not adopt a no-first use policy.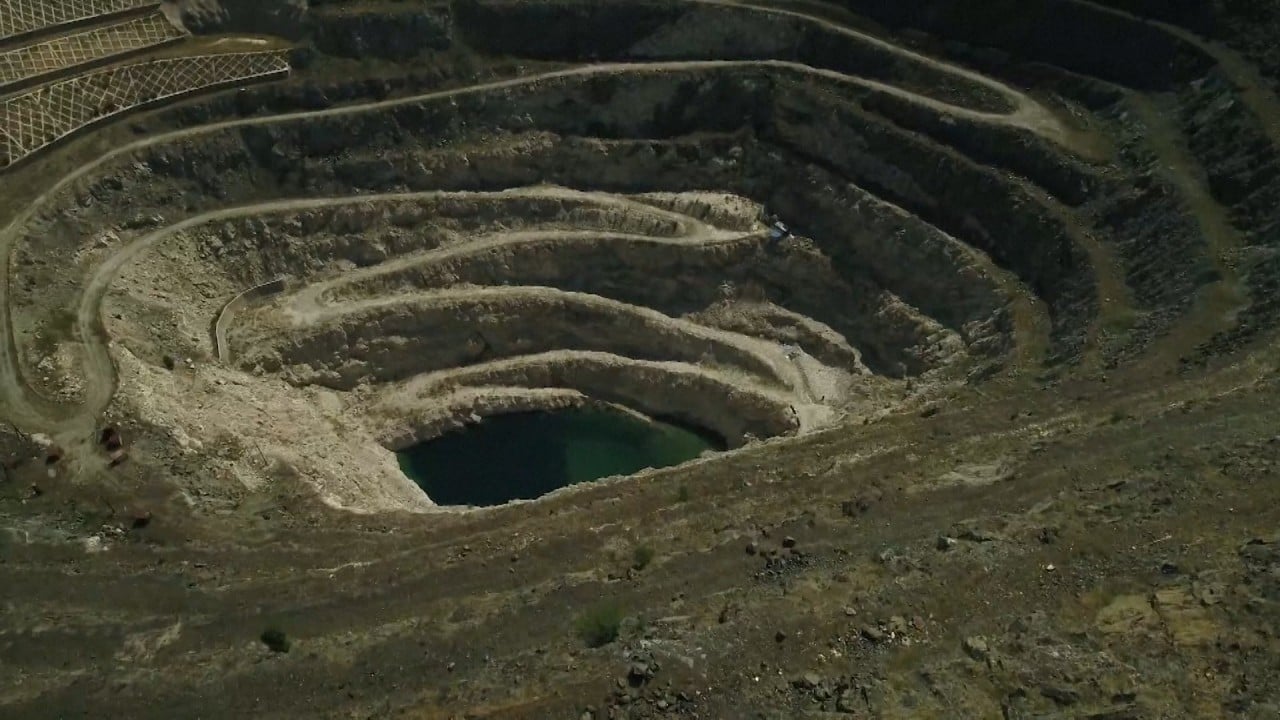 01:52
The top secret mine that fuelled China's nuclear program
The top secret mine that fuelled China's nuclear program
"The greater the pressure and threat from the United States, the stronger China's nuclear deterrent, supported by its second-strike capability, needs to be," said Hu.
Joe Biden
indicated he favoured this policy during the US presidential election campaign, but has not made a formal commitment since taking office.
Zhao said even if the US adopted a no first use policy, it would still be very difficult for Washington and China to trust each other's promises if tensions persist.
"The fruitful US-Soviet nuclear arms control negotiations all happened during periods of detente, [under] Khrushchev or Gorbachev," he said.
This article appeared in the South China Morning Post print edition as: China expected to keep building up nuclear arsenal