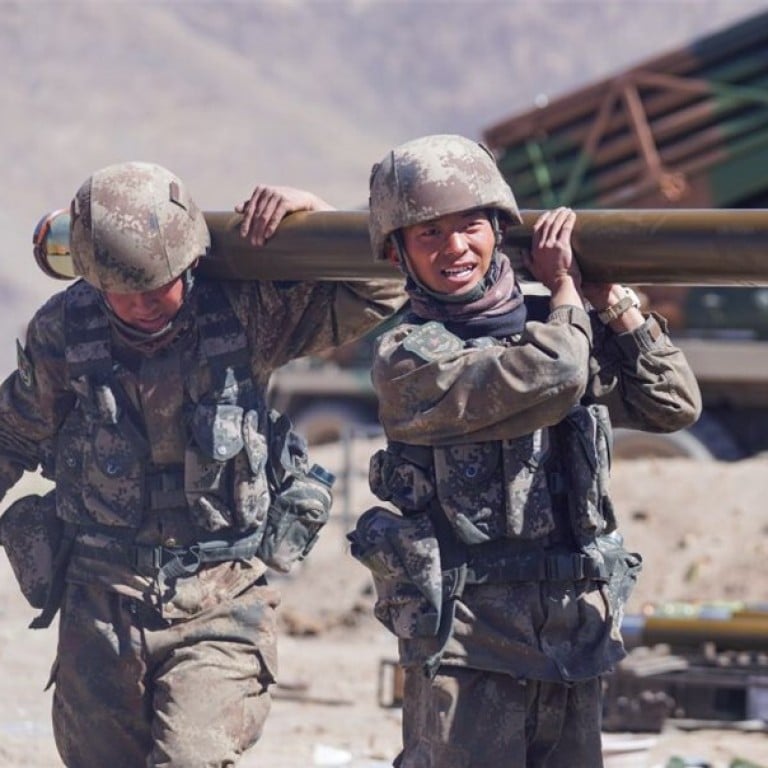 Chinese military steps up night drills and brings in more advanced equipment close to Indian border
The People's Liberation Army is trying to familiarise its troops with new-generation equipment in the Xinjiang military district
One company commander tells a military newspaper that the PLA wants higher standards from troops at high altitudes
The Chinese military's Western Theatre Command has introduced more night drills for
units stationed near the Himalayan border
as it seeks to familiarise its troops with new-generation weapons and equipment.
Since the start of the autumn, several forces in the
Xinjiang
military district have been carrying out night battle drills at altitudes of around 5,000 metres (16,400 feet), according to the military newspaper
PLA Daily
.
"We have revised our schedules and demanded soldiers meet higher standards for high-altitude training as we need to deal with a harsher battlefield environment amid increasing challenges in the peripheral areas," Yang Yang, a company commander, told the newspaper.
Yang said his mechanised force had been crossing the snowy highlands without lights and practising nighttime live-fire machine gun drills.
Zhou Chenming, a researcher from the Yuan Wang military science and technology institute in Beijing, said the self-propelled mortars had a range of up to 50km (30 miles) and could wipe out an artillery emplacement within seconds.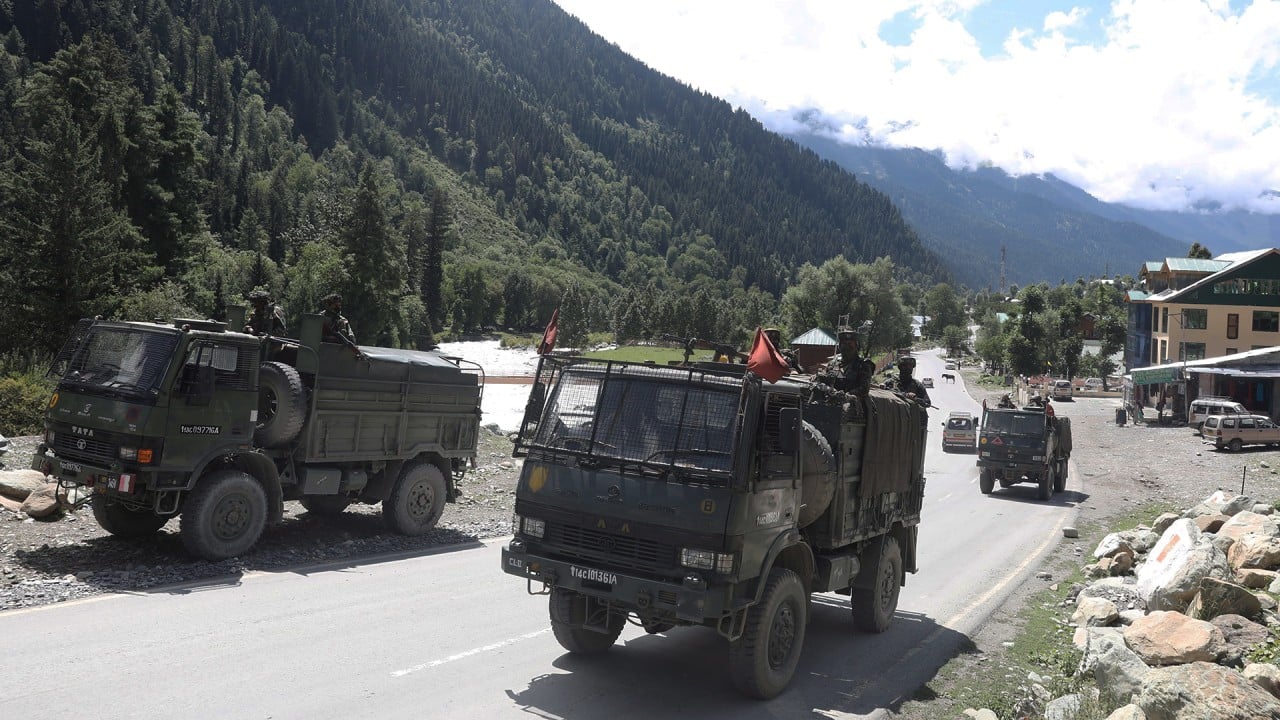 01:25
China-India border clash in June left four PLA troops dead and one injured, report says
China-India border clash in June left four PLA troops dead and one injured, report says
The Western Theatre Command includes the
Xinjiang
and Tibet military districts and is responsible for the border security along the contested frontier with India, which last year saw a prolonged stand-off between the two militaries.
Song Zhongping, a former PLA instructor, said almost all the old generation J-7 fighter jets in the Western Military Command had been replaced by the advanced J-16 multirole strike fighter.
"All advanced weapons need to be repeatedly tested through regular drills, and pilots flying at high altitudes need to cooperate with land forces, special combat troops and other units in the modern joint operation concept," Song said.
The military plans to replace all its 300 J-7s with around 200 J-16s by 2025, according to a source close to the People's Liberation Army.
The PLA started building high-altitude observation posts along the Himalayan border after the 2017 stand-off with India on the Doklam Plateau.
New technologies developed by private enterprises have also been deployed at high altitudes to help troops deal with the hostile environment.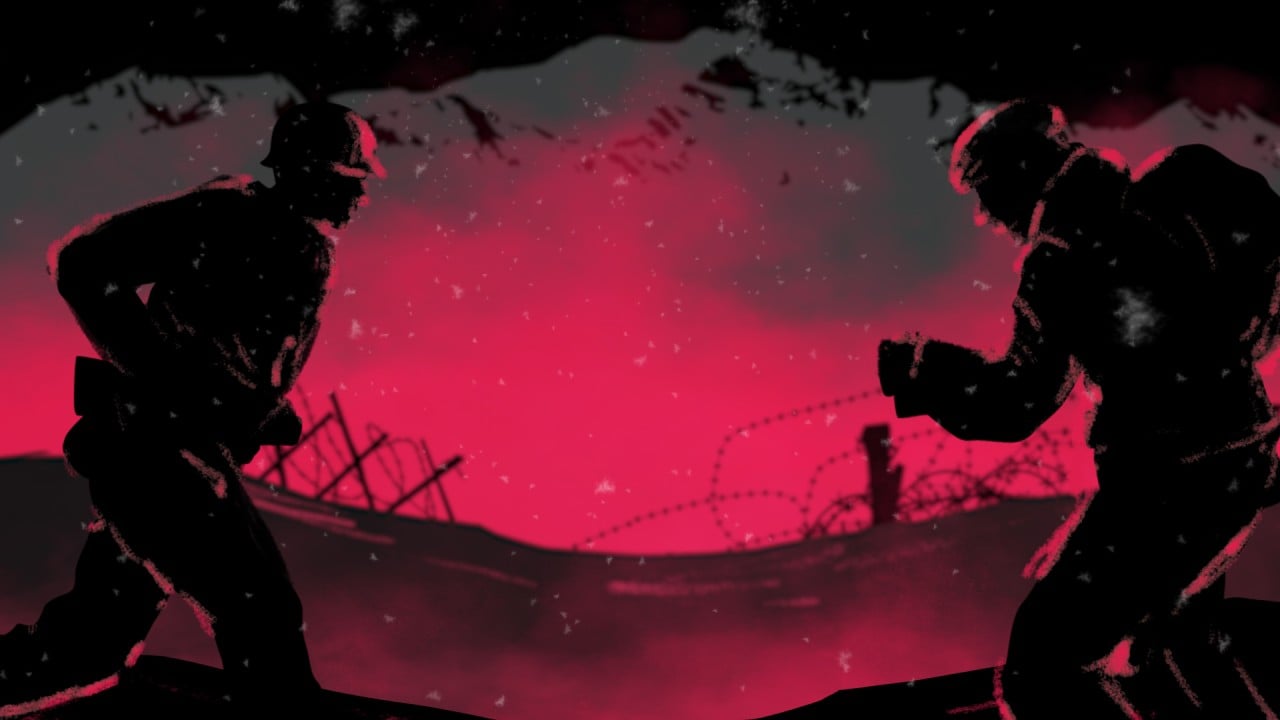 06:15
Who has the upper hand in the India-China border dispute?
Who has the upper hand in the India-China border dispute?
These include transporters to deliver rations, ammunition and fuel, as well as warm shelters, drones and medical equipment, according to reports from the state broadcaster China Central Television.
The drones also help the PLA's medical teams in tending to the wounded and "helped with the cooking" when the field kitchens were understaffed, according to a social media post by the drone company Shenzhen Keweitai Enterprise Development Corp.
"The PLA wants to use the weapon upgrades to warn their Indian counterparts, reminding India that the Chinese military has a certain advantage over India in weapons technology with the aim of preventing any more conflict," Zhou said.
This article appeared in the South China Morning Post print edition as: PLA steps up drills for troops based near border with India