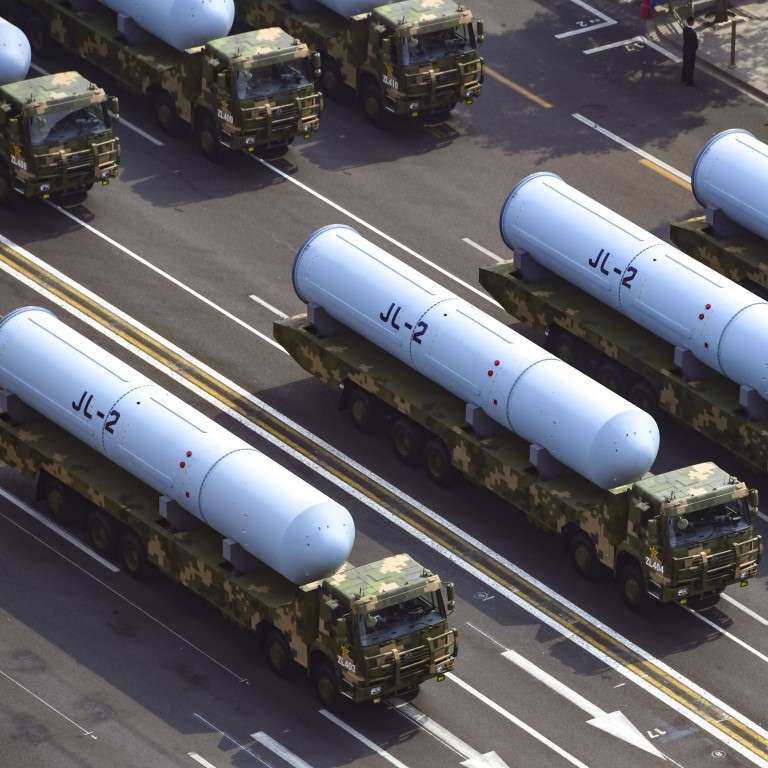 China should 'fine-tune' nuclear weapons policy amid US pressure, ex-diplomat says
Former disarmament affairs envoy to UN calls for review of 'no first use' pledge as a way to counter America's growing military presence in region
In a speech, Sha Zukang also says it is only 'a matter of time' before Beijing joins an arms control pact with Washington and Moscow
China should review its policy of not being the first to use a
nuclear weapon
in a conflict, as it comes under growing
pressure from the US
and its military alliances, a former diplomat said.
Sha Zukang, who was the Chinese ambassador for disarmament affairs to the UN in Geneva in the 1990s and is now retired, also said it was only "a matter of time" before China joined an arms control pact with the US and Russia, but that would depend on American progress on nuclear arms reduction.
He made the remarks at a conference in Beijing last week marking 20 years since the China Arms Control and Disarmament Association was founded.
According to a transcript of his speech released on Wednesday, Sha said China had taken the "moral high ground" with its pledge not to be the first to use nuclear weapons at any time or under any circumstances when it first gained nuclear capabilities in 1964.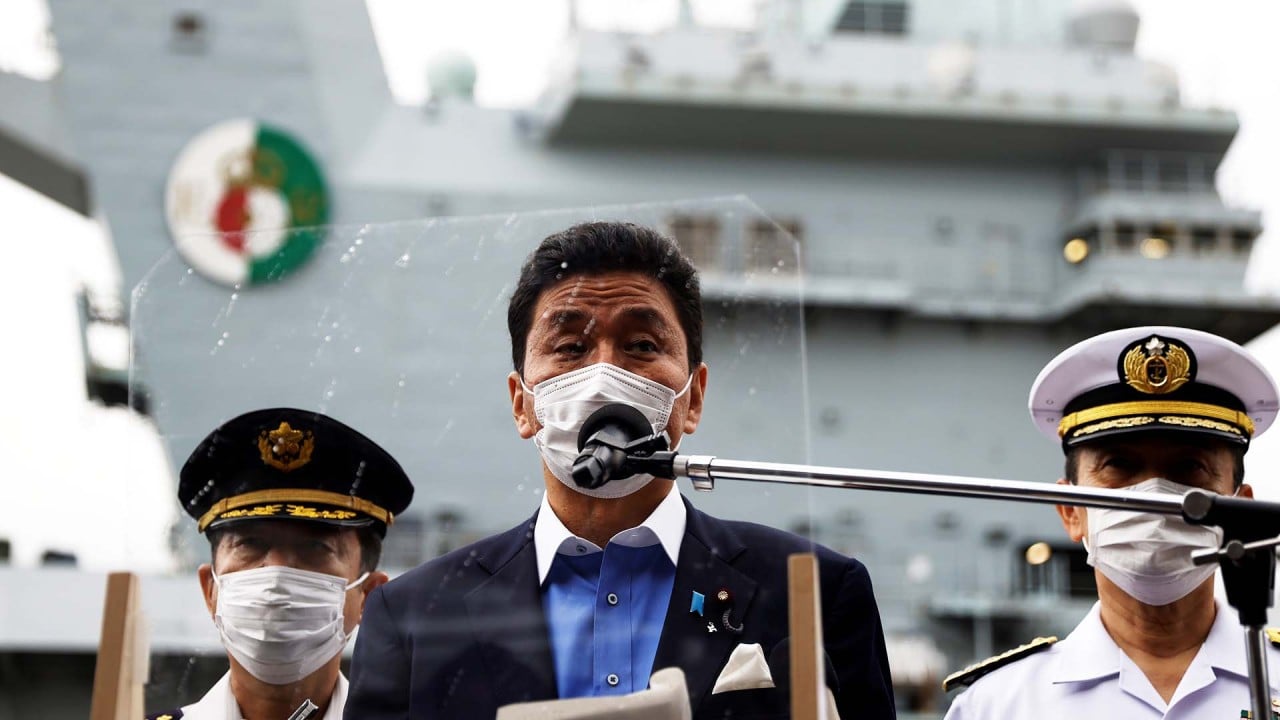 02:26
British aircraft carrier HMS Queen Elizabeth visits Japan amid China worry
British aircraft carrier HMS Queen Elizabeth visits Japan amid China worry
But he said it was now time for Beijing to "fine-tune" that policy as a way to counter the increasing US military presence in the region, noting that the United States regarded China as a major rival or even an adversary.
"The strategic pressure on China is intensifying as [the US] has built new military alliances and as it increases its military presence in our neighbourhood," he said, according to the transcript posted on WeChat by the Beijing-based Eurasian System Science Research Association.
China should maintain its "no first use" pledge for most nuclear and non-nuclear states, Sha said. But the unconditional policy "may not apply to the US unless China and the US negotiate a mutual understanding on no first use of nuclear weapons, or unless the US ceases to take any negative measures that undermine the effectiveness of China's strategic forces".
Sha was speaking hours before last week's surprise announcement of the
Aukus defence alliance
between the US, Britain and Australia, under which Australia will become the second country after Britain to receive nuclear-powered submarine technology from the US. China has
slammed the agreement as "extremely irresponsible"
and warned that it risks triggering an arms race in the Asia-Pacific region.
In his speech to more than 200 Chinese arms control experts attending the September 15 conference, Sha said Beijing should establish its own rules on missile exports instead of joining the US-initiated Missile Technology Control Regime (MTCR). He said the US had used the multilateral export control regime to justify its growing military presence in the region.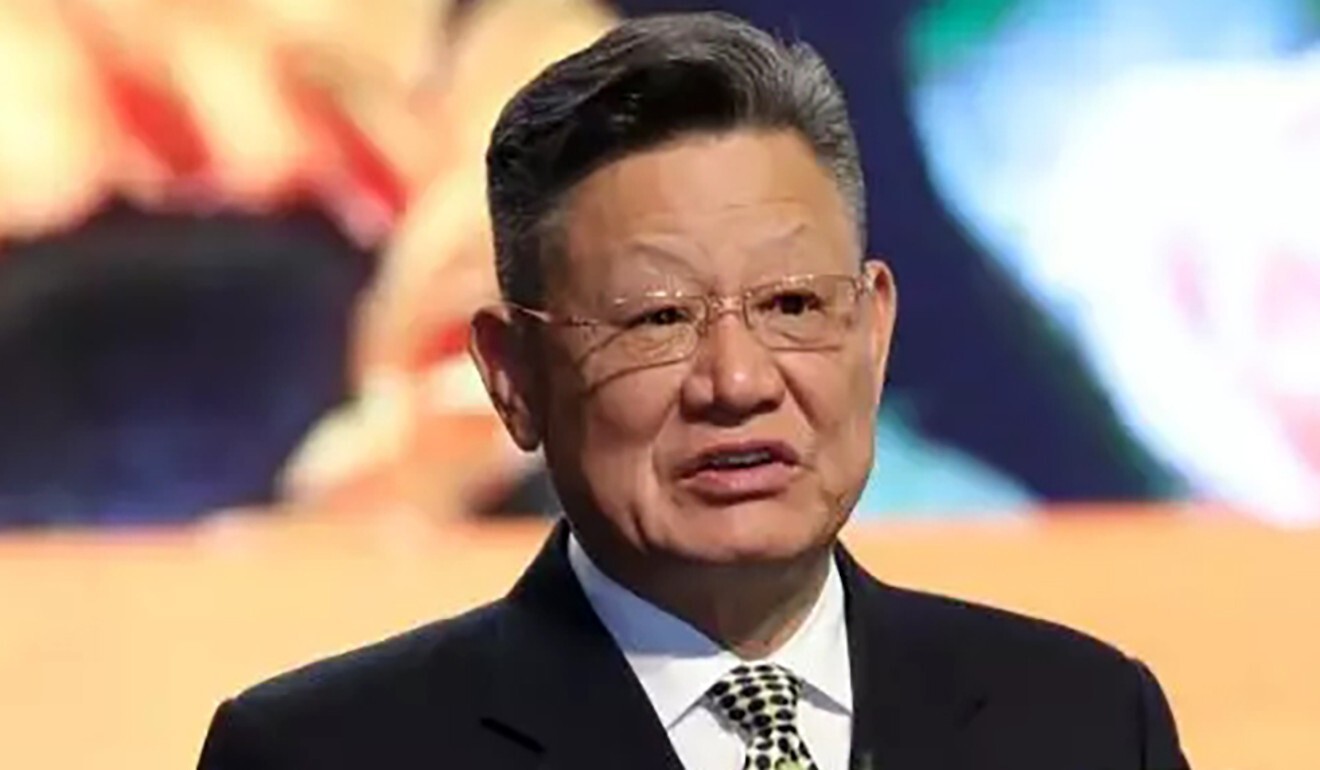 "In recent years, the US has continued to relax restrictions on missile development in countries such as South Korea, upgraded anti-missile systems deployed in Japan and South Korea, increased arms sales to Taiwan, and drawn up plans to deploy land-based medium-range missiles in our neighbourhood, which has strengthened the military alliance around us and increased strategic containment of China," Sha said.
"The US is making a big deal of exemptions within the MTCR mechanism, applying double standards and seriously threatening our security interests."
The MTCR was set up in 1987 by the
Group of Seven
nations and was later expanded to 35 countries. China is not a member but agreed with the US in the early 1990s that it would adhere to the regime.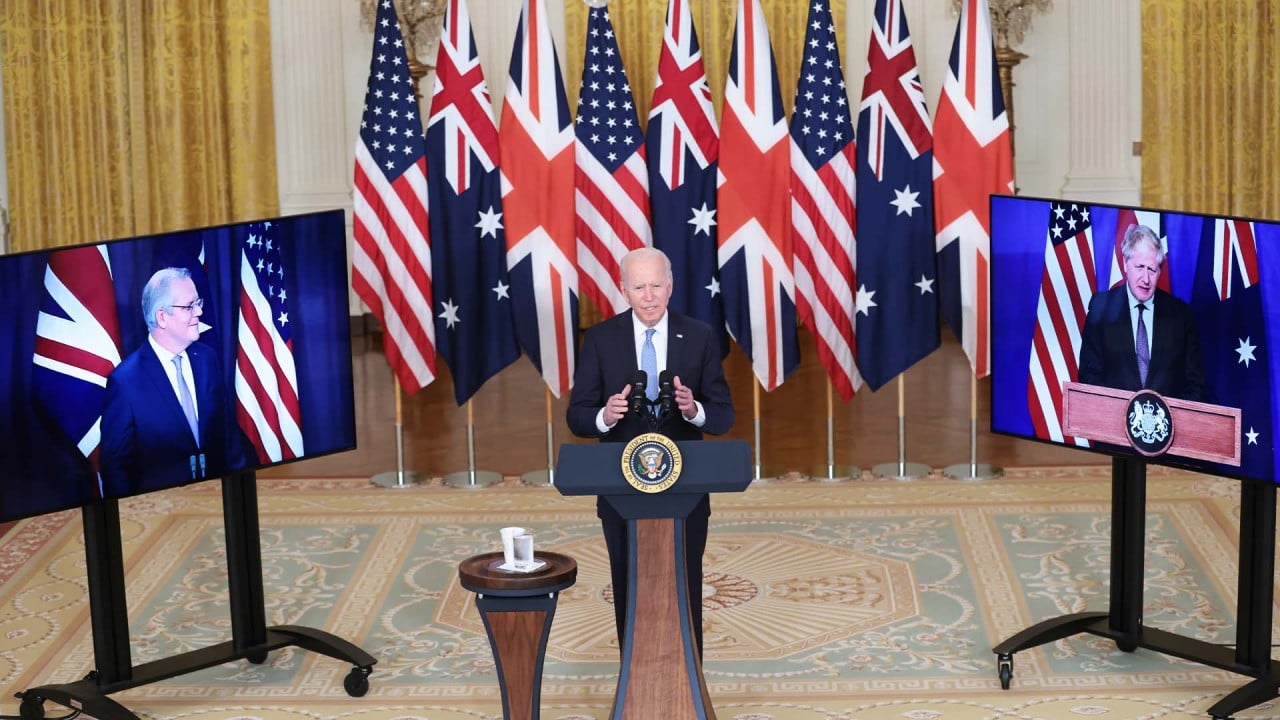 03:51
US, UK, Australia announce 'historic' military partnership in Pacific
US, UK, Australia announce 'historic' military partnership in Pacific
Sha also urged Beijing to take a tougher stand in multilateral negotiations on nuclear pacts with Iran and North Korea that remain deadlocked, with the US refusing to lift sanctions on both countries.
"Regarding the Iran nuclear deal, the US withdrew from the agreement while China, Russia and Europe are still in compliance … my opinion is that if the US withdraws from the deal, everyone should withdraw from the deal," he said.
China called for sanctions on North Korea to be eased after it dismantled its Yongbyon reactor complex in 2019, but the US rejected the proposal out of concern that it would give Pyongyang less incentive to denuclearise.
"We should not merely pay lip service to this position [on North Korea]," Sha said. "We can also announce that China will take measures if the US does not fully and accurately implement the UN Security Council resolutions, which is the only language the United States understands."