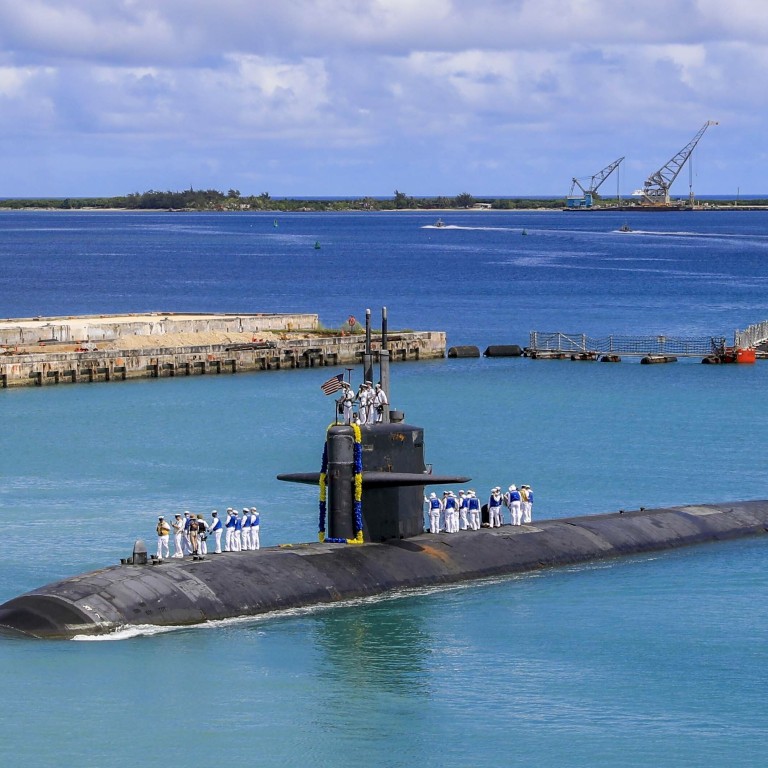 Australian Aukus subs: are China's fears of a nuclear arms race in the Indo-Pacific founded?
Australia would be the only non-nuclear state with highly enriched uranium-powered submarines, something China fears will undermine regional stability
The fuel used to power the submarines could be used to build nuclear weapons — so how it is handled will be key to gauging the allies' intentions
China has said the United States' decision to help
Australia acquire nuclear-powered submarines
increased the risk of nuclear proliferation in the Indo-Pacific, but international experts say the extent of the risk depends on how the submarines are regulated.
The
trilateral Aukus pact
will allow Australia to build nuclear-powered submarines using US technology, a prospect that Chinese foreign ministry spokesman Zhao Lijian said "will gravely undermine regional peace and stability,
aggravate an arms race and impair international nuclear non-proliferation efforts".
However, its potential to serve as a gateway for nuclear weapons depends on how the nuclear technology is transferred from the US to Australia, according to Milton Leitenberg, a senior researcher at the University of Maryland's Centre for International and Security Studies.
The fuel used to power the subs' reactors could also be used to develop nuclear arms — a loophole in the International Non-Proliferation Treaty that other countries are suspected of exploiting in the past — although Leitenberg said he did not think the Australian government was trying to do so.
"Everything would depend on whether there is a provision in the agreement for the US to get back the spent reactor fuel after it has been irradiated and is no longer useful to power the submarine," said Leitenberg, who has researched arms control for over 50 years.
The fuel that will power the reactors of Australia's nuclear submarines will be highly enriched uranium (HEU), according to a background press call held on September 20 with a senior administration official from the White House.
Anything above 20 per cent enrichment is considered HEU, and US and British submarine reactors use fuel that is enriched at 93 to 97 per cent – above the 90 per cent threshold considered standard for "weapons-grade" uranium.
During the White House background press call on Monday last week, the official said "a unique set of safeguards" would regulate how HEU was used by Australia.
However, thanks to a loophole in Article III of the treaty, naval reactors are exempted from nuclear safeguards. According to the Australian Strategic Policy Institute, a Canberra-based think tank, the loophole was exploited by the right-wing junta that governed Brazil in the 1970s when they used HEU for naval reactors, but most likely a nuclear weapons programme as well.
"Everyone understood what the Brazilians were up to," Leitenberg said. "That is very probably not what the Australian government's objective is."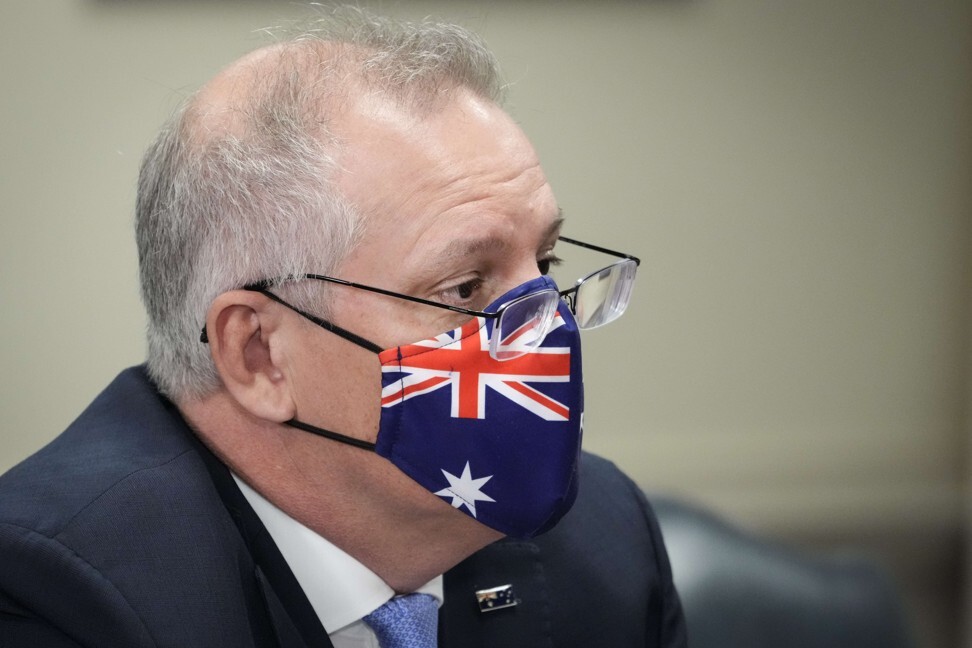 Sending the HEU back to the US after a submarine's nuclear reactor was replaced would be one way of guaranteeing Australia did not repurpose the material for nuclear weapons, Leitenberg said.
Zhao Tong, a senior fellow in the Nuclear Policy Programme at the Carnegie Endowment for International Peace, said submarines fuelled by low-enriched uranium need to be refuelled a number of times, whereas HEU-powered submarines do not.
While this reduces the opportunities to illicitly divert nuclear materials, Zhao said Aukus could provide an incentive to create a robust mechanism to prevent countries from exploiting the naval reactor loophole.
"It all boils down to whether Canberra can work together with International Atomic Energy Agency to design a set of safeguard measures that can effectively minimise the risk of nuclear material diversion and to set a golden standard for other countries that may also want to develop nuclear-powered submarines in the future," Zhao said.
"We don't have the intention of extending this to other countries," the official said.
While Australia's status as a non-nuclear state has prompted Beijing to criticise the country's acquisition of nuclear-powered submarines, Sarwar Kashmeri, an adjunct professor of political science at Norwich University in Vermont, said he did not think Australia's nuclear-powered submarines posed a significant threat to Indo-Pacific stability.
"The issue is that nuclear propulsion technology for submarines is not something that is hidden, it is something that has spread beyond the US and the UK. India … made its first nuclear propulsion submarines a few months ago. The situation there is more dangerous because, unlike Australia, India is not a signatory to the non-proliferation treaty," he said.
Zhao, who is based at the Carnegie-Tsinghua Centre for Global Policy in Beijing, said some domestic commentators had highlighted the risk Australia's HEU-powered submarines posed to China's nuclear deterrence. But this was worst-case thinking, he said.
"In theory, Australia could use these submarines to block the pathway of Chinese nuclear ballistic submarines to enter the west Pacific, which some people say China has to do in order to increase its survivability, as it can then deliver nuclear warheads to the US homeland," he said.
"However, in practice, Australia wants to push back against perceived Chinese military aggression, and nuclear submarines could be used to deny access to Chinese warships near Australian waters, to conduct reconnaissance and surveillance. I don't think it's about stopping China's nuclear deterrence.
"I don't think this presents a direct threat to non-proliferation in the Indo-Pacific. No one in the West is worried about Australia taking advantage of the deal to build nuclear weapons," he said.