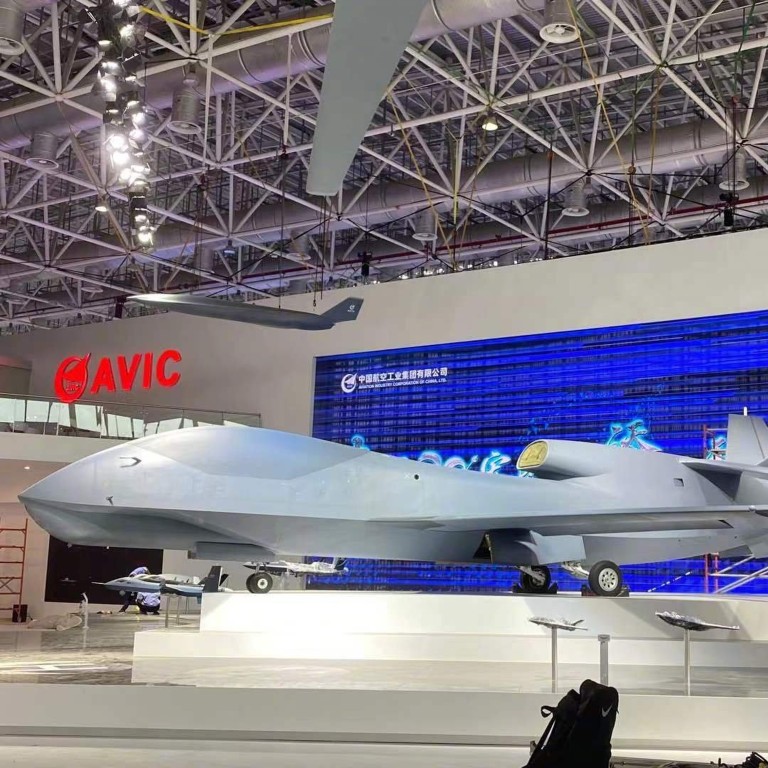 China to unveil new reconnaissance and attack drones at air show
WZ-7 high-altitude drone and CH-6 electronic attack vehicle will go on display at the event in Zhuhai, which opens on Tuesday
They are expected to boost the Chinese air force's strike ability and defensive tactics, especially in the South China Sea
China will unveil two new drones at the
country's biggest air show
that are expected to be used to boost reconnaissance and carry out more precise attacks on military targets.
The WZ-7 high-altitude reconnaissance drone and the CH-6 electronic attack vehicle will go on display at the China International Aviation and Aerospace Exhibition in the southern city of Zhuhai, which opens on Tuesday. Also known as Airshow China or the Zhuhai Airshow, the biennial event – showcasing the military hardware of some of the world's largest arms manufacturers – will run until Sunday. It was
postponed last year
because of the pandemic.
China is the world's largest manufacturer and developer of
drones
for both civilian and military purposes. The new drones are making their debut a month after three
People's Liberation Army
drones were seen near Japan, prompting Tokyo to scramble fighter jets to intercept them.
"Drones such as the CH-6 and WZ-7 represent an improvement in the [PLA Air Force's] ability to conduct more precise surgical strikes on targets that were previously unreachable given its lack of 'eyes in the skies'," said Ridzwan Rahmat, principal defence analyst at Jane's.
The WZ-7, dubbed Guizhou Soar Dragon, has an unusual tandem, joined-wing design and could be used for missions like border reconnaissance and maritime patrols. Built by the state-owned Aviation Industry Corporation of China, its 24-metre wingspan and 14-metre length make it one of the largest drones developed in the country.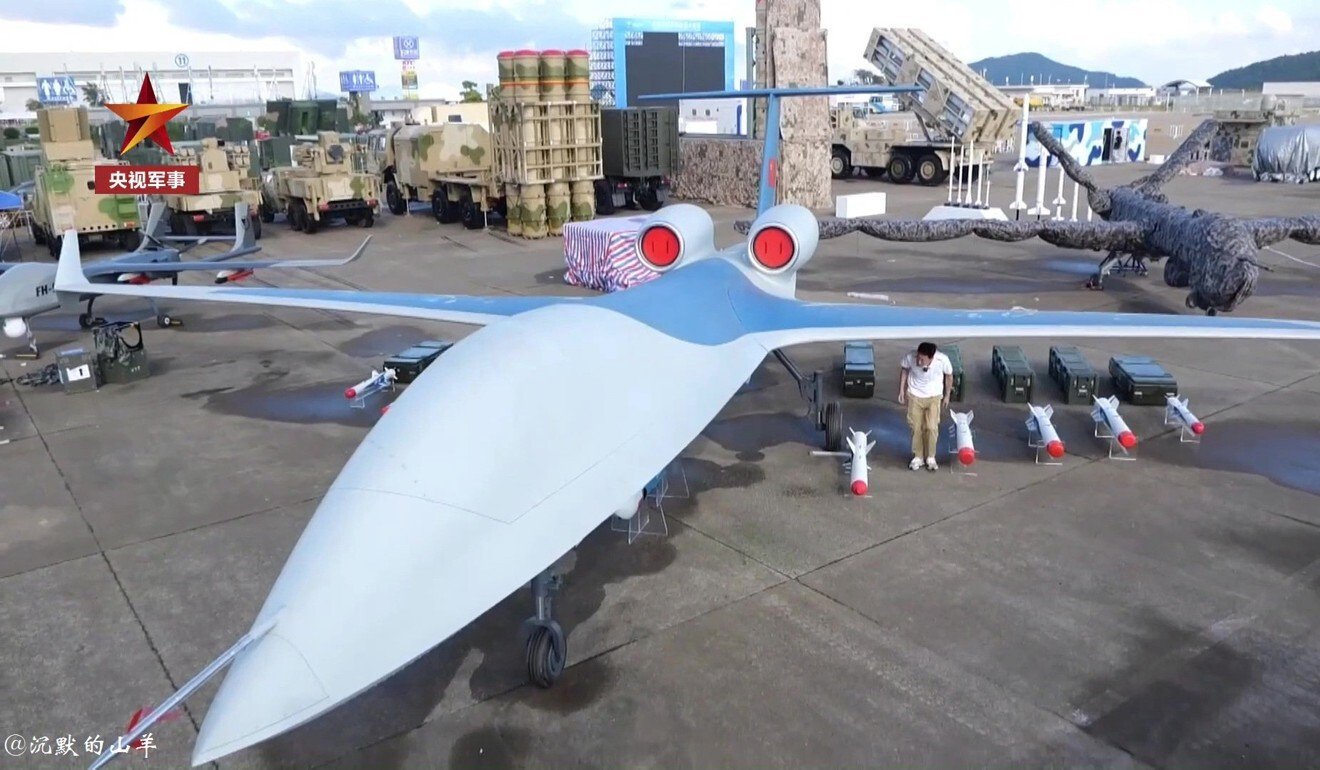 Aviation experts are also waiting for a glimpse of the newest in the Caihong series, the CH-6, which is expected to push the envelope in terms of attack range and was developed by state-run China Aerospace Science and Technology Corporation.
The CH-6 is another big drone – it has a wingspan of 20.5 metres and is 15 metres long, according to The Beijing News. It said the drone could also carry traditional air-to-surface missiles, precision-guided bombs, small and medium-sized cruise missiles, and anti-radiation missiles.
Earlier Caihong model the CH-4 has a 96 per cent strike rate, according to its manufacturer, and has been exported to countries including Saudi Arabia and Iraq.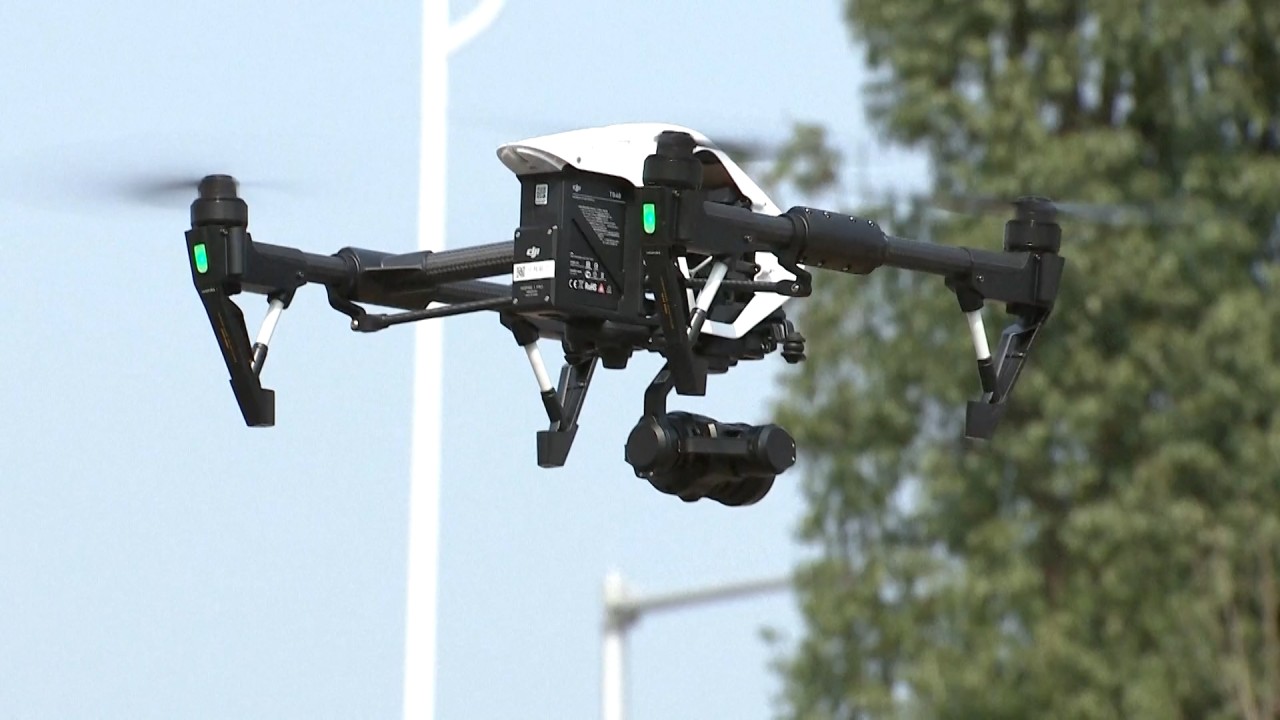 00:59
US warns of 'security risk' from China-made drones as tech war heats up
US warns of 'security risk' from China-made drones as tech war heats up
Malcolm Davis, a senior analyst specialising in Chinese security at the Australian Strategic Policy Institute in Canberra, said the two new drones could boost China's strike ability and defensive tactics, especially in the
South China Sea
region.
"Operationally, these platforms – the WZ-7 and CH-6 – would be employed alongside China's other drone and autonomous systems, as well as piloted aircraft, to provide a reconnaissance and attack capability against US and allied forces operating in the Indo-Pacific region," Davis said.
"They are platforms designed for forward intelligence, surveillance and reconnaissance, operating from high altitude, and are designed to detect and track US naval forces, cueing China's long-range strike capabilities to attack them, in what is known as 'anti-access and area denial'."
Davis said the PLA Air Force was investing heavily in autonomous systems to provide long-range reconnaissance and strike capabilities.
"I suspect these efforts are aimed at building up a large drone force to ensure they have a sustainable capability, even in the face of losing individual platforms in combat," he said.
This article appeared in the South China Morning Post print edition as: refined drones to be unveiled at zhuhai show