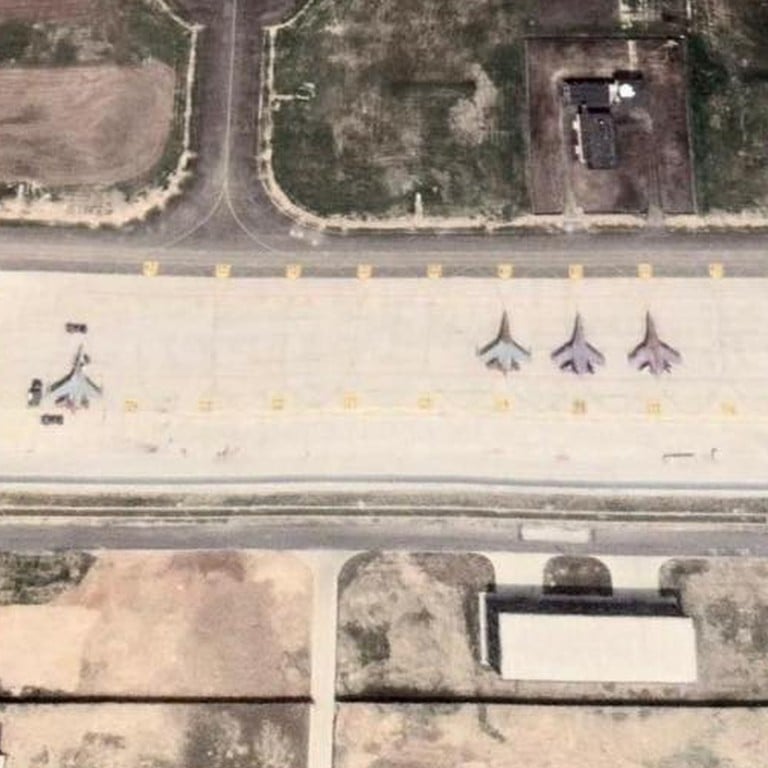 China's new J-16D fighter jet has been deployed to an eastern airbase near Taiwan
It's not clear if the electronic warfare aircraft was among the planes that flew into the island's air defence zone in recent show of force
New hangars have also been built for advanced fighters at another airbase in Zhejiang province, according to satellite images
China's military has deployed its new J-16D fighter jet designed for electronic warfare to an eastern airbase near
Taiwan
, according to satellite imagery and a
People's Liberation Army
source.
It comes amid heightened tensions across the Taiwan Strait, with a
record number of PLA warplanes
sent into the island's air defence identification zone in recent days as Beijing ramps up its campaign of military intimidation. Beijing claims self-ruled Taiwan as its own territory, to be brought under its control by force if necessary, and the PLA has sent planes into the island's air defence zone nearly every day in the past year.
Monday saw the biggest show of force so far, involving 56 fighter jets led by dozens of J-16 multirole strike fighters – designed to be used in a possible conflict with Taiwan.
It is not clear if the newest electronic warfare version that can jam enemy radars was among them. But a satellite image released on Saturday by Canada-based Kanwa Defence Review shows a J-16D being housed at an airbase in Jiangxi province.
Andrei Chang, editor-in-chief of the defence magazine, said satellite imagery showed the J-16D had been deployed to the Xiangtang airbase in Nanchang, Jiangxi in May. One satellite image shows hangars at the airbase that can accommodate advanced fighter jets like the J-16D.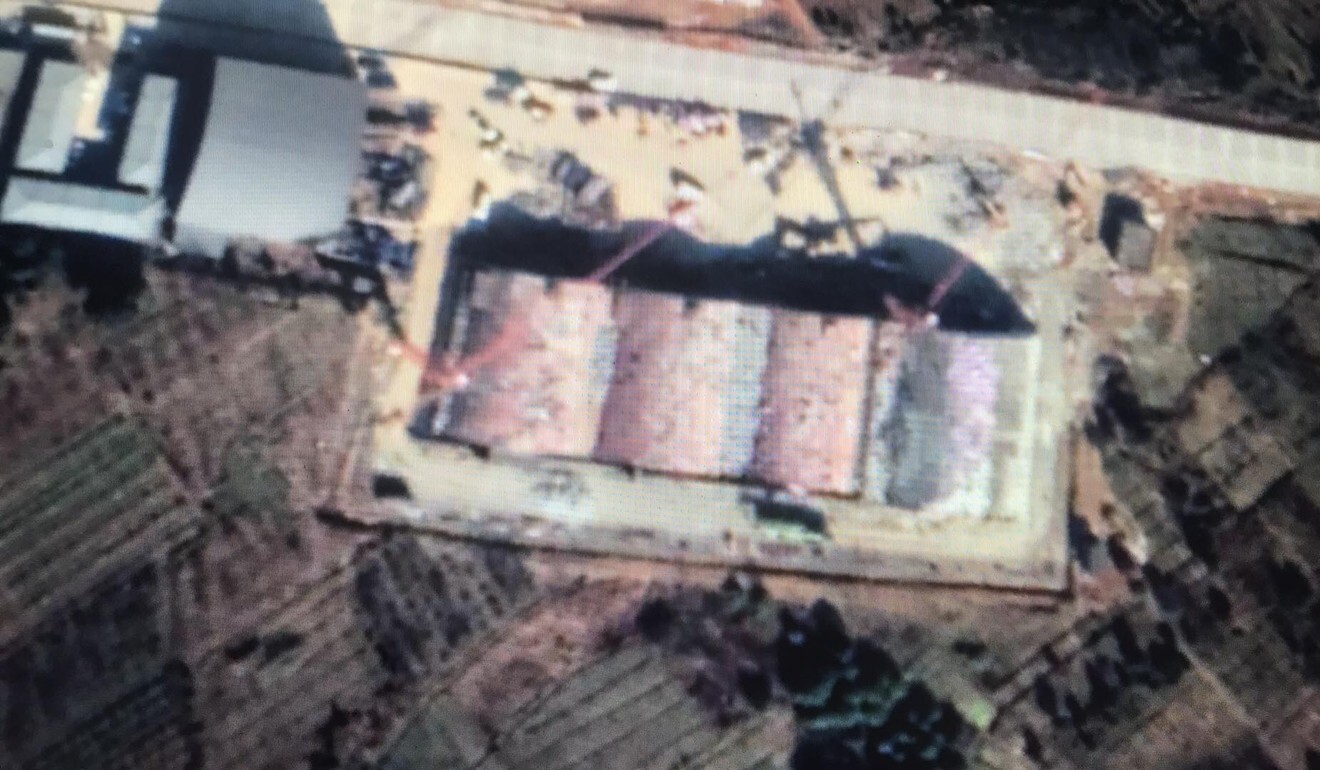 A separate image from January shows another airbase – in Changxing county, Zhejiang province – is being expanded, with new hangars and other infrastructure being built.
Both airbases are run by the PLA's Eastern Theatre Command, which oversees the Taiwan Strait.
"All the airbases along the southeast coast are being expanded and upgraded to house more fighter jets as more and more large-scale air incursions are in the pipeline," Chang said. "The deployment of 52 aircraft [in the first sortie] on Monday shows the PLA's aviation combat strength. I expect more types of PLA aircraft will be sent in future, with the biggest sorties involving more than 100 [planes]."
A military source in Beijing who requested anonymity confirmed that the J-16D had been deployed to the airbase, noting that it was in active service after making its debut at the recent air show in Zhuhai.
He called the surge of military activity near Taiwan "part of combat-readiness training".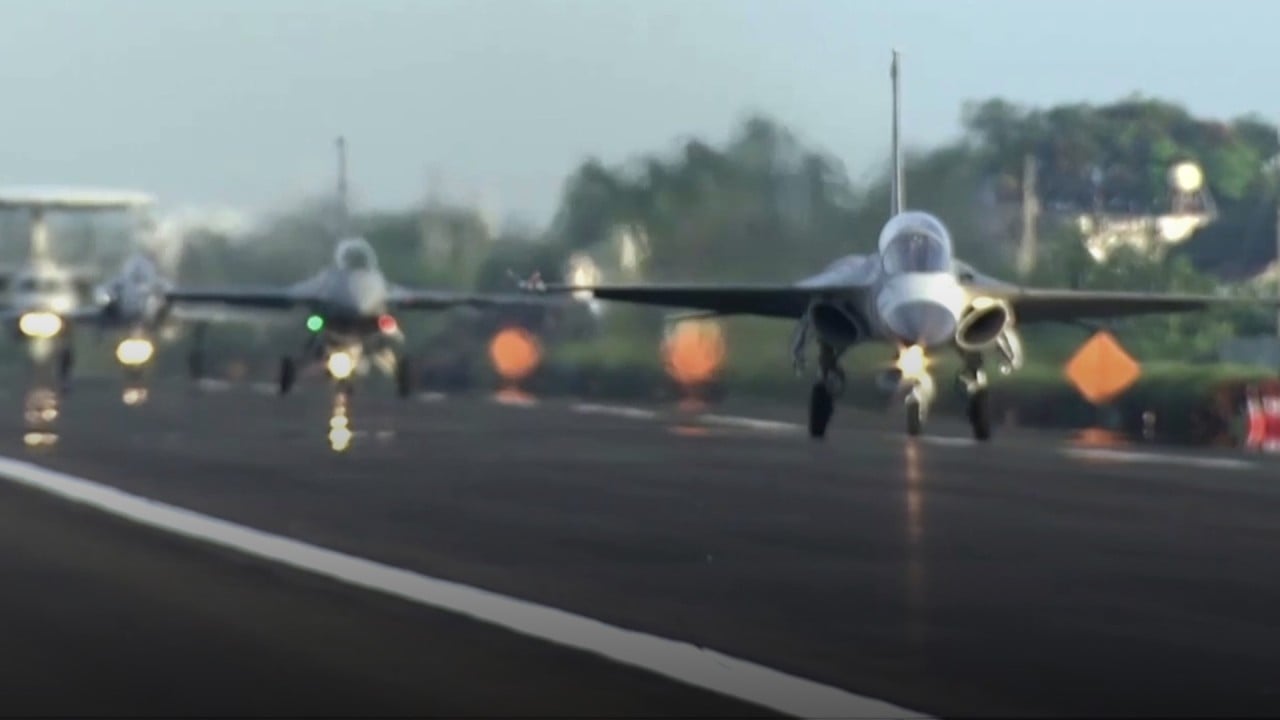 00:00
Taiwan denounces mainland China for 'over the top' flights into island's air defence zone
Taiwan denounces mainland China for 'over the top' flights into island's air defence zone
Chang said the PLA had stepped up joint military drills to prepare for a potential conflict over Taiwan, with warplanes sent from elsewhere in the country for support. He said the exercises increased the risk of an incident in the narrow waterway that separates mainland China from the island.
"The escalation of air incursions from the PLA means more fighters from Taiwan need to carry out scramble missions, which increases the chance of collision because there aren't any rules of engagement," Chang said.
The PLA has also expanded missile bases in its eastern and southern theatre commands,
the
South China Morning Post
reported earlier
. Rocket Force bases have been upgraded to accommodate more advanced systems including the DF-17 hypersonic missile and CJ-10 precision-strike cruise missile.