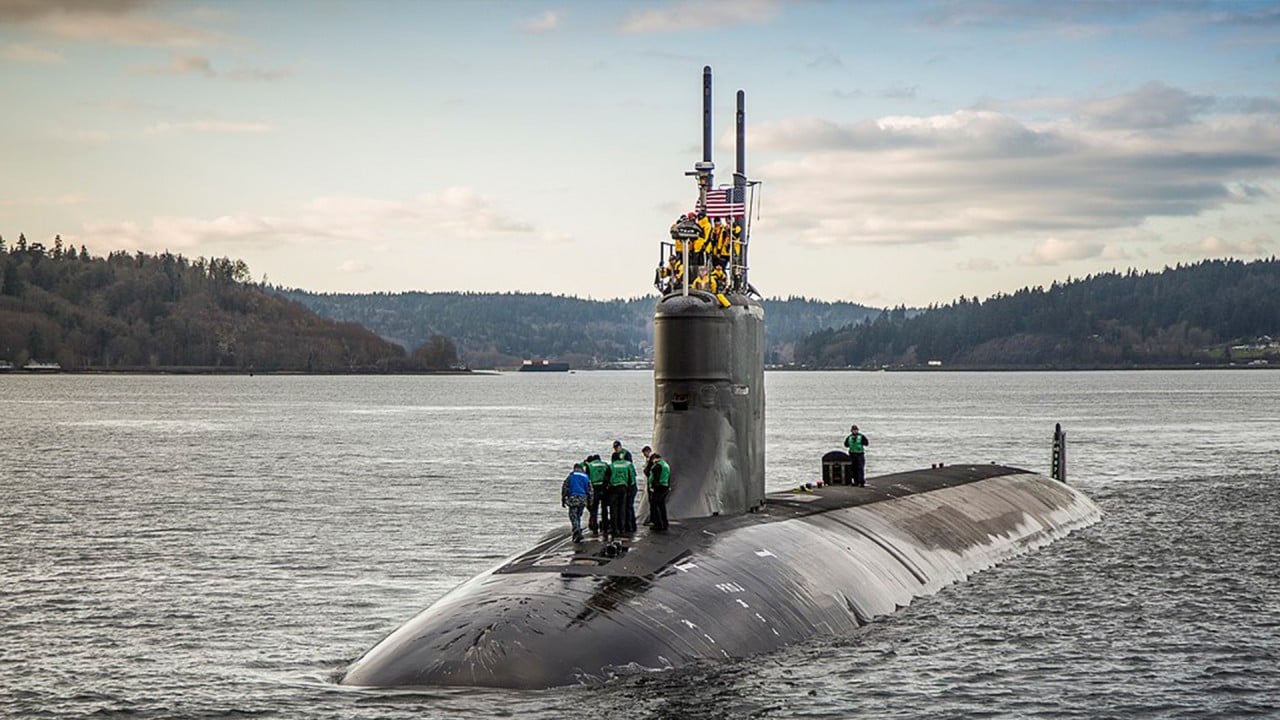 03:10
US submarine strikes unknown underwater object in disputed South China Sea
US submarine strikes unknown underwater object in disputed South China Sea
US spy planes over South China Sea likely surveyed nuclear fallout of sub collision, observers say
The WC-135 Constant Phoenix, which detects radioactive debris, was among five US reconnaissance planes in the South China Sea, satellite photos show
The flyovers came weeks after the USS Connecticut nuclear attack submarine was involved in an underwater collision in the area
US special-purpose aircraft the Constant Phoenix may have been in the
South China Sea
region to examine radioactive material, military experts said, after a Beijing-based think tank cited satellite images to report five American reconnaissance planes operating in the area at the weekend.
This comes a month after a US Navy nuclear submarine hit an unidentified
object
while submerged in international waters in the South China Sea, prompting China to express serious concerns about a "
nuclear leak
". 
The primary mission for the Boeing WC-135 Constant Phoenix, nicknamed "nuke sniffer",
is collecting atmospheric samples to detect and identify radioactive debris from nuclear explosions.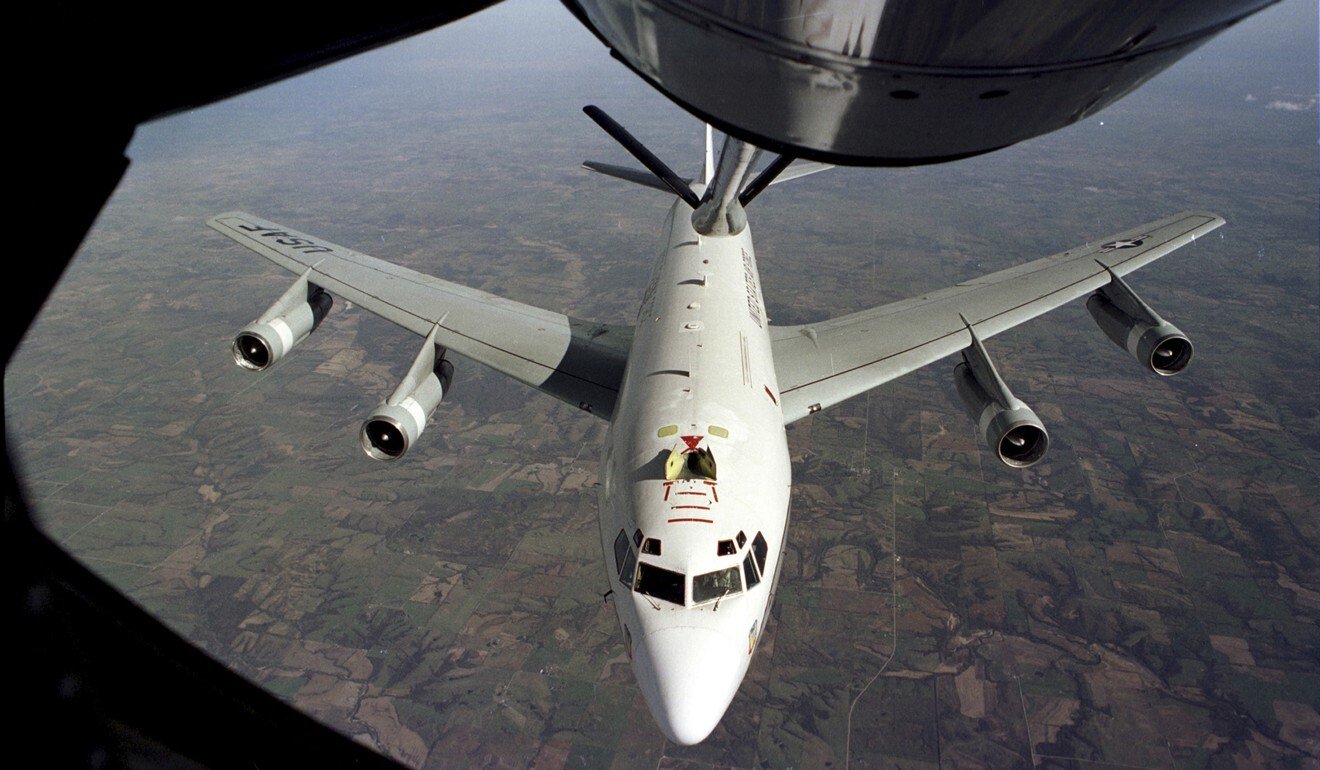 "It's rare for the WC-135 to come to the South China Sea region. Its last
activity in the region
dates back to January 2020," the South China Sea Strategic Situation Probing Initiative, a maritime think tank based in Beijing, said on its official WeChat account on Sunday.
At least 11 sailors on board the nuclear attack submarine USS Connecticut were injured in the underwater accident on October 2. A recent satellite image showed the sub had part of its nose removed, suggesting it may have sustained damage in a
head-on collision
.
China has slammed the lack of details on the accident as "irresponsible" and demanded to know "whether it caused a nuclear leak that would contaminate the marine environment". A statement released by the US navy 7th Fleet on Monday said the vessel grounded on an uncharted seamount while operating in international waters in the Indo-Pacific region.
The Constant Phoenix was accompanied by a E-8C Joint Surveillance Target Attack Radar System aircraft, two P-8A maritime patrol planes, and one EP-3E electronic warfare and reconnaissance aircraft, according to satellite images released by the think tank.
Ridzwan Rahmat, principal defence analyst at military publication Janes, said the Constant Phoenix's deployment may have been an attempt to examine the atmosphere for any radioactive material.
"It could be a precautionary measure by the US to understand if there had been any leakage of radioactive materials from the collision," Rahmat said.
Song Zhongping, a Hong Kong-based military commentator, also believes the mission could have been aimed at examining whether nuclear leakage had been caused by the collision.
"And, if this was the real purpose, that indicates the collision was severe to a degree that the US is worried and dispatched a plane to gather more information," Song said.
However, there could also be another possible explanation, he pointed out. "Maybe the US is worried that China has conducted some underwater nuclear tests, and Washington flew a plane here to confirm."
The damaged nuclear attack submarine was moored in Guam with part of its nose removed, according to photos captured on October 20 by Planet Labs, an American private Earth imaging company. This suggested the collision had broken the sub's bow sonar system, rendering it effectively "blind and deaf underwater", an observer said.
A US Navy statement on October 7 revealing the accident had said the Seawolf-class fast-attack submarine was in a "safe and stable condition".