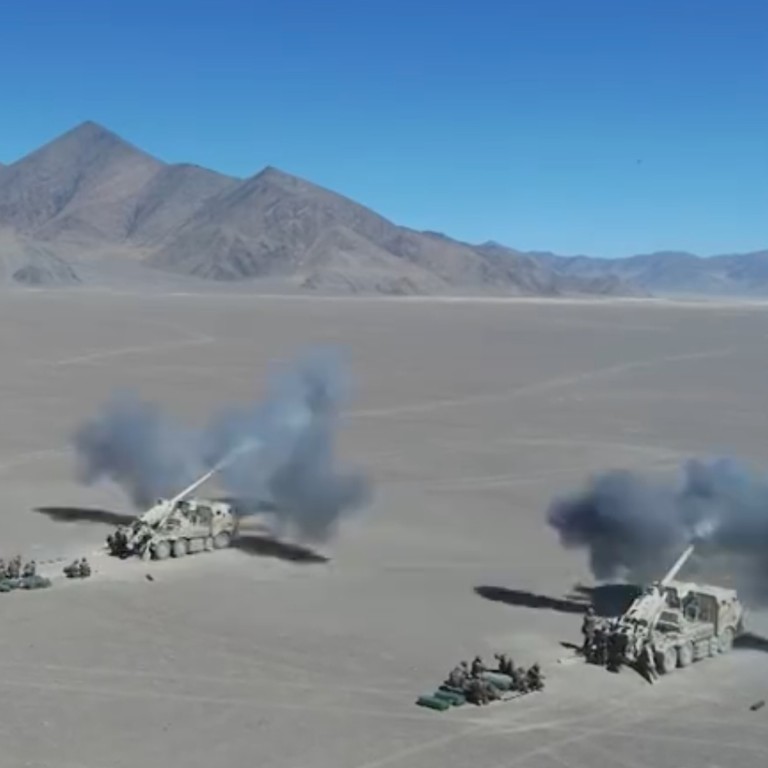 China's military holds high-altitude drills near border with India
Exercises involved some of the PLA's most powerful howitzers and the latest long-range rocket launchers, according to state television
They came soon after the Indian military held drills in Eastern Ladakh, an area where the two sides are engaged in a stand-off
They took place in recent days in the remote Tibetan Plateau region near the de facto border, known as the Line of Actual Control, state broadcaster CCTV reported over the weekend.
The series of exercises involved the People's Liberation Army's
Xinjiang
and
Tibet
military districts as well as the air force under its Western Theatre Command.
The training was said to have included some of the PLA's most powerful howitzers, the latest long-range rocket launchers, and air force bombers, while light tanks were used in assault training on mountainous terrain.
A new multiple rocket launch system that can fire 370mm rockets and drones was also used in the exercises, according to the broadcaster.
It said the drills put troops and their weapons and equipment to the test in the harsh winter conditions and complicated high-altitude terrain of the Himalayan region.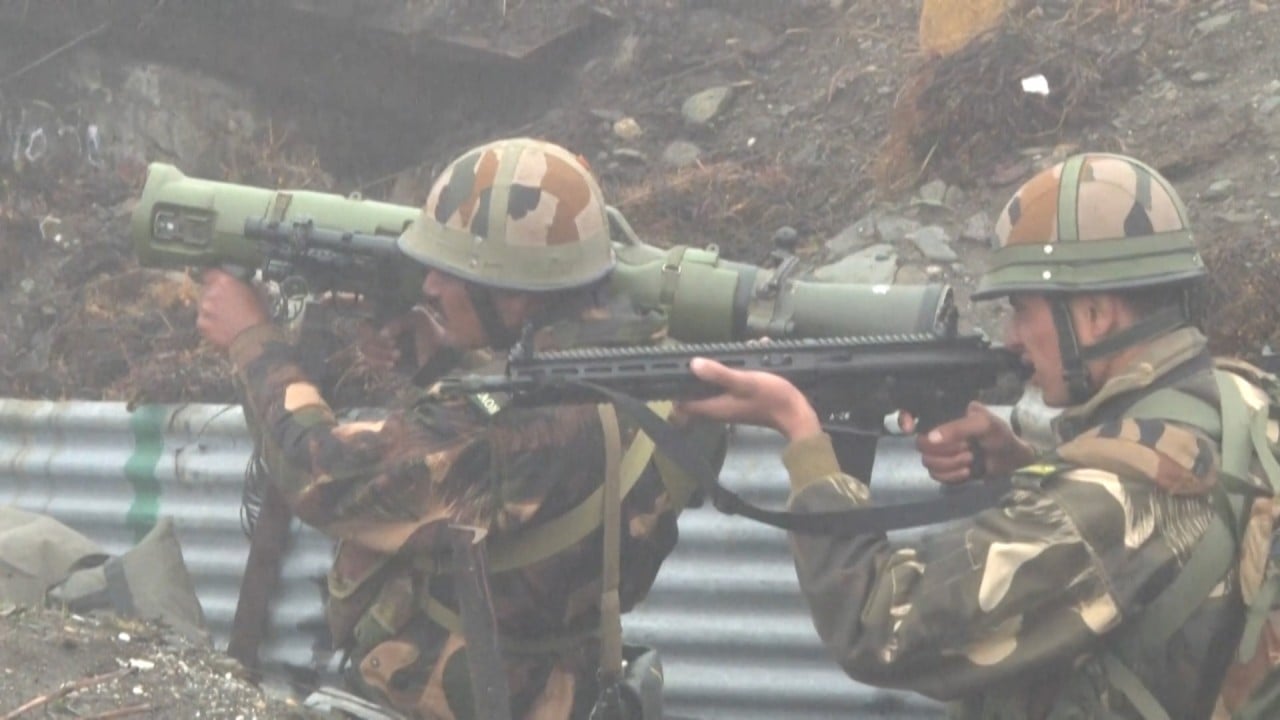 03:44
India ramps up defences on Himalayan border after deadly clashes with China
India ramps up defences on Himalayan border after deadly clashes with China
The latest Chinese military drills came soon after India carried out three days of exercises in Eastern Ladakh, one of the areas where troops are engaged in a stand-off.
Those exercises, which began on November 1, included paratroopers being dropped into the area – at an altitude of 4,000 metres (13,100 ft) and at minus 20 degrees Celsius – along with specialist vehicles and weapons, according to Indian media reports.
The 18-month stand-off between the two nuclear-powered neighbours is entering a second freezing winter after a 13th round of negotiations between frontline military commanders broke down last month.
The talks began in May 2020, when tensions started escalating in multiple locations along their disputed border, which stretches for nearly 3,500km (2,170 miles).
But the situation worsened the following month, when 20 Indian soldiers and at least four Chinese troops were killed in a bloody clash in the Galwan Valley in Ladakh, the worst conflict in more than four decades.
Both sides sent thousands of troops to the border and built up infrastructure there as negotiations continued. While agreement has been reached to disengage from some of the hotspots, troops from the two sides remain in close proximity in other disputed border areas.