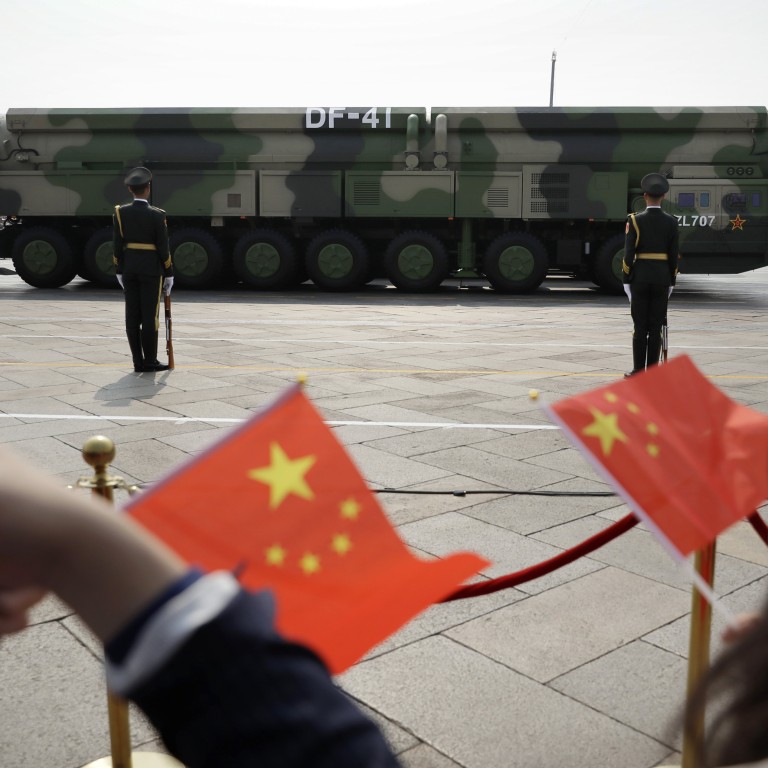 China 'pushed for big 5 nuclear nations pledge' to not target other countries
In era of suspicion about China's growing arsenal and the Aukus agreement, major nuclear-armed powers commit to using nuclear weapons only for defence
Vice-foreign minister Ma Zhaoxu says the joint statement will help 'replace competition among major powers with coordination and cooperation'
China pushed for the world's major nuclear states to explicitly reaffirm that they would not target any nation with nuclear weapons as part of a new non-proliferation agreement.
The five powers, which also include Russia, France and Britain, said "none of our nuclear weapons are targeted at each other or at any other state".
On Tuesday, Chinese vice-foreign minister Ma Zhaoxu said the agreement was a positive step and China pushed for the reaffirmation.
"The joint statement issued by the leaders of the five nuclear-weapon states will help increase mutual trust and replace competition among major powers with coordination and cooperation," state news agency Xinhua quoted Ma as saying.
"China also promoted the inclusion of reaffirming [the countries would not] target nuclear weapons at each other or any other country."
"China has always adhered to a nuclear strategy of self-defence, pursues a policy of no first use of nuclear weapons and maintains its nuclear power at the lowest level required to maintain national security," he said.
A commentary on Niutanqin, a social media account affiliated with Xinhua, said the joint statement was a reassurance there would be no nuclear war among the five nations.
"No matter how serious the confrontation between Russia and the US, and between China and the US, have become, there won't be a nuclear war among them," the commentary said.
The five nations would also work to stop other nations from acquiring nuclear weapons, it said.
But it said it was still possible the P5 joint statement might not be properly implemented, citing the Aukus alliance as an example.