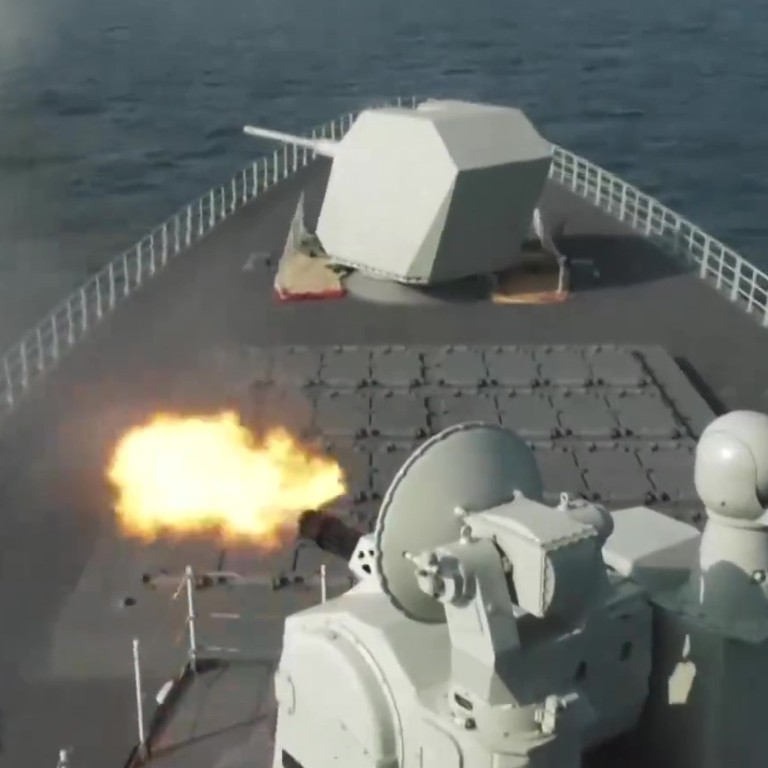 Chinese navy's biggest destroyer leads Yellow Sea combat drills seen to target smaller rivals
The PLA Navy's Lhasa is seen as the second most powerful destroyer in the world after the USS Zumwalt
The 'high-low' mix drill with much smaller corvettes may have aimed to simulate encounters with weaker rivals in the East and South China seas, analyst says
The
Chinese navy
's largest destroyer led three corvettes in a joint services exercise in the
Yellow Sea
, a new "high-low mix" drill that experts say was aimed at simulating military confrontations with weaker regional counterparts.
The Lhasa, a Type 055 stealth-guided missile destroyer and the largest and most advanced warship of its kind in the
People's Liberation Army
(PLA), conducted a series of assessment drills with three Type 056A corvettes in the Yellow Sea recently, state broadcaster CCTV reported on Sunday.
They carried out three days of air-defence, anti-ship and anti-submarine exercises, the report said. Some other types of surface warships, submarines, early-warning aircraft and helicopters also took part in the drill to simulate combat conditions.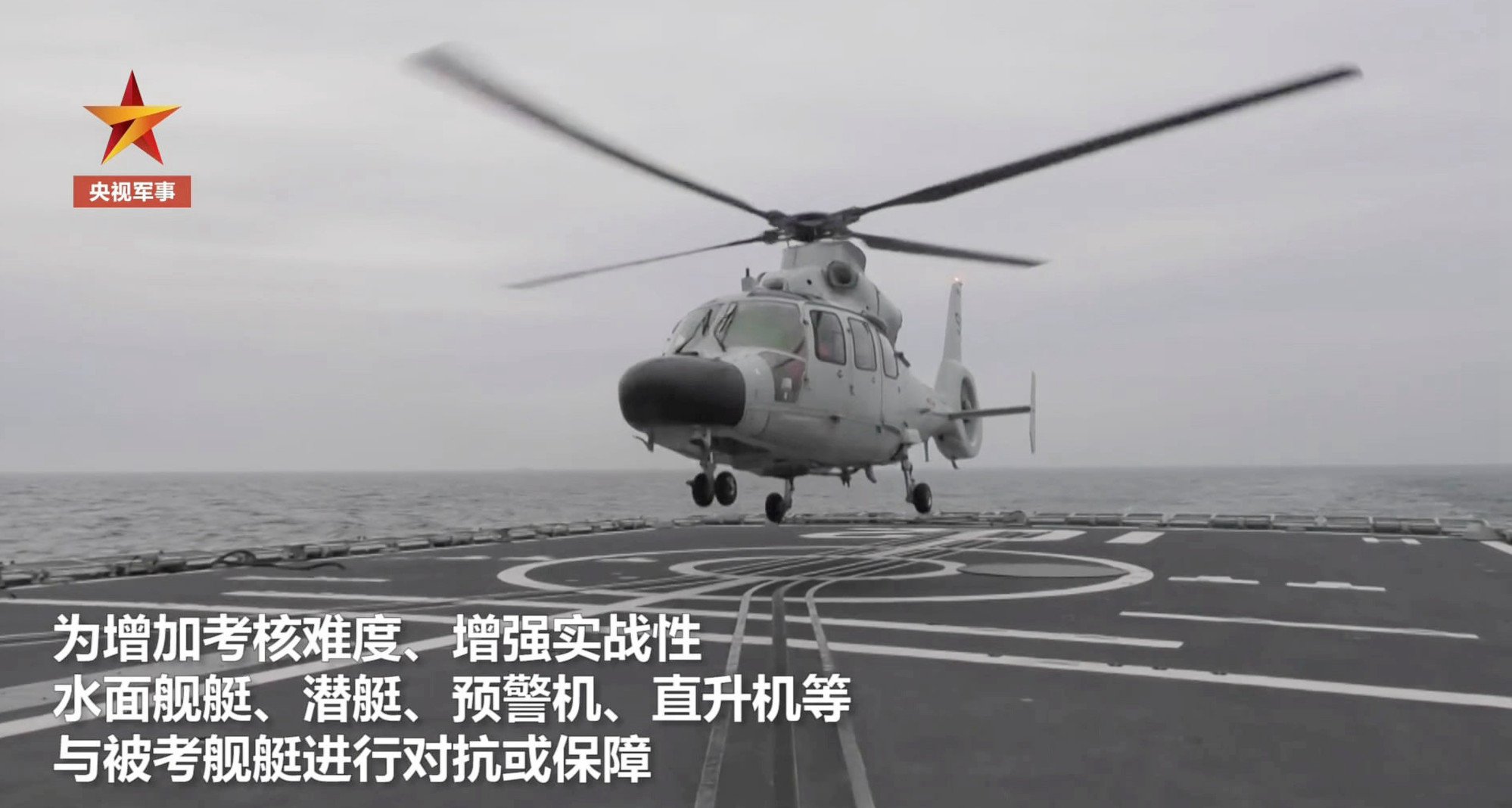 The Lhasa, declared combat ready just in January, is the PLA Navy's second Type 055 warship. With displacement of 12,000 tonnes, it is regarded as the second most powerful destroyer in the world after the USS Zumwalt (DDG-1000).
The 1,440-tonne Type 056A corvette, meanwhile, is a variant of the Type 056, capable of anti-submarine warfare.
The drills aimed to test joint operation capabilities between different types of warships under a complex electromagnetic environment, CCTV said.
"Joint exercises between the Type 055 and Type 056A could be very complicated and challenging because of the involvement of many new technologies and tactics in modern naval combat," Zhou Chenming, a researcher from the Yuan Wang military science and technology think tank, explained.
China launched eight Type 055 destroyers between 2017 and 2020, and over 70 Type 056 and 056A warships in the past decade.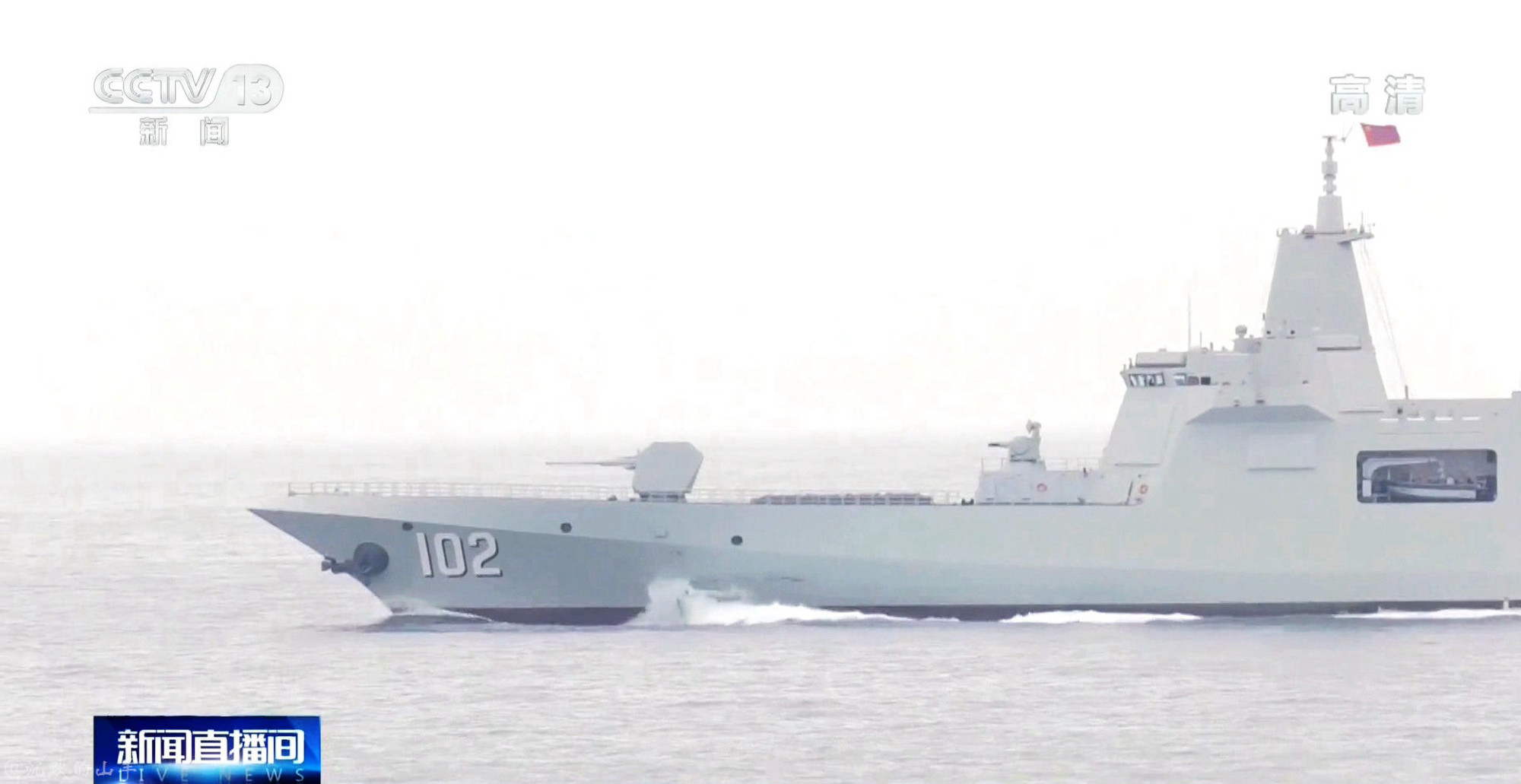 The first Type 055 joined active service just last year, while the first of the anti-submarine corvettes, a light frigate, was commissioned in 2014. Both ships feature advanced design with cutting-edge technologies like electronic warfare systems.
The high-low mix drill in the Yellow Sea, matching a huge and advanced warship with relatively inferior and smaller ones, might have aimed to simulate encounters with less powerful navies, a Taiwan-based analyst said.
"It's interesting that the training group put the largest destroyer and small corvettes together, and I believe the PLA has some specific purpose [behind it]," said Lu Li-shih, a former instructor at Taiwan's Naval Academy in Kaohsiung.
"I suspect the PLA is trying to use the Type 056A to train the Type 055 in potential confrontations with other small counterparts in the East and South China seas, including Taiwan, Vietnam, and the Philippines, which have small warships similar to the Chinese corvettes."
The design and duties of the Type 056 are mainly focused on mid-range green-water missions and littoral duties, rather than blue-water or high seas combat operations.
But the PLA Navy had been sending the small ships to take part in high seas drills under the support of a giant supply ship since last summer, to boost ocean combat readiness, Macau-based military observer Antony Wong Tong noted.
"The Type 056 is too small and can't sail too far because of its limited fuel, but the three Type 056A corvettes have been able to sail over 6,700 nautical miles under the help of a Type 903 supply ship," he said.
The Yellow Sea drills came days after China's first aircraft carrier, the Liaoning, led a larger than usual strike group to train in the western Pacific, amid rising tensions over Taiwan – with the US and Japan in particular.
The Japanese Ministry of Defence said fighter jets and helicopters on the Liaoning carried out
more than 100
take-offs and landings over six days near Okinawa last week.
Military exercises have been a usual way for China to demonstrate power and resolve whenever tensions have simmered over self-ruled Taiwan, which Beijing considers a breakaway province to be taken back by force if necessary.
Beijing slammed a visit to Taiwan last month by US lawmakers as "provocative" and has also lashed out at former Japanese prime minister Shinzo Abe's support for Taipei.