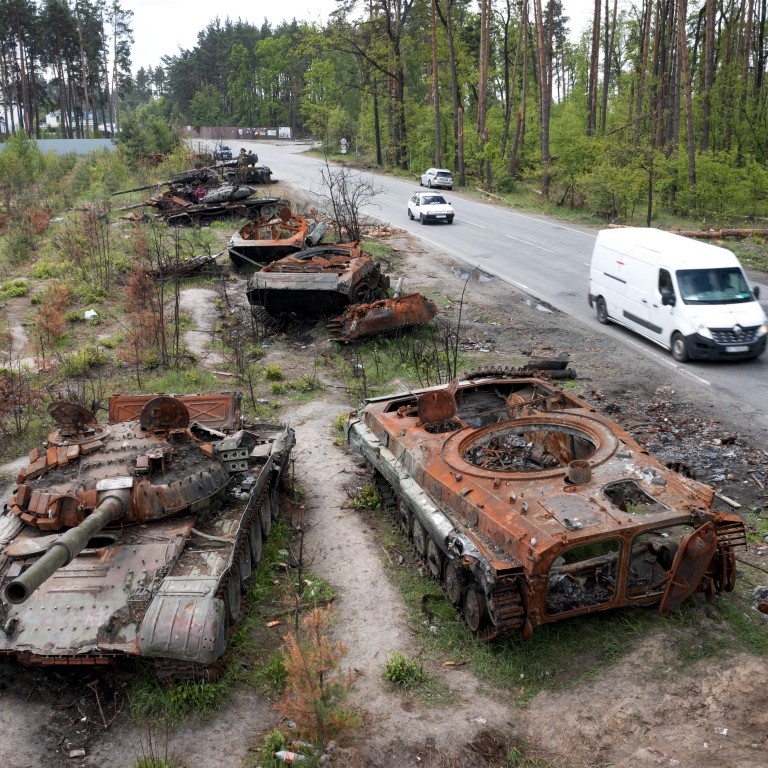 As Russia runs out of tanks, will China's military take a hit?
Russia is struggling to replace frontline military equipment lost in its war in Ukraine
But China, its second-biggest arms buyer, has reduced dependency in recent years
Russia has lost thousands of tanks, aircraft and weapons in its
invasion of Ukraine
. Abandoned Russian vehicles have shown them to be heavily reliant on components made by other countries – many of them sanctioning Russia – raising questions as to whether Moscow has the funds and parts to sustain the war.
It has now pulled decades-old T-62M tanks from storage for new battalions to be sent to Ukraine, the General Staff of the Ukrainian Armed Forces said in a daily update last week. The tanks, which entered Soviet service in 1983, were also photographed loaded on trains at a location verified to be the railway station of Russian-controlled Melitopol in southeastern Ukraine.
But while Russia is facing difficulties in replacing frontline military equipment and producing new arms, it may not have much of a knock-on effect on its second-largest weapons buyer: China. Analysts say the growing autarky of China's military-industrial complex has minimised any impact of the Ukraine war on Chinese arms production.
China had imported mainly jet propulsion systems and surface-to-air missiles from Russia, but it has been actively developing its own versions of imports, said Richard Bitzinger, a visiting senior fellow at the S. Rajaratnam School of International Studies at Singapore's Nanyang Technological University.
In the late 1990s and early 2000s, China bought destroyers, Kilo-class attack submarines and Ilyushin Il-76 transport aircraft, he said.
"But in every one of these cases, the Chinese have started to develop Chinese counterparts, Chinese competitors, and then essentially and slowly been reducing their dependencies," Bitzinger said.
"The last place they have any dependencies is in jet engines and maybe some missile systems. That's gonna start going away, too."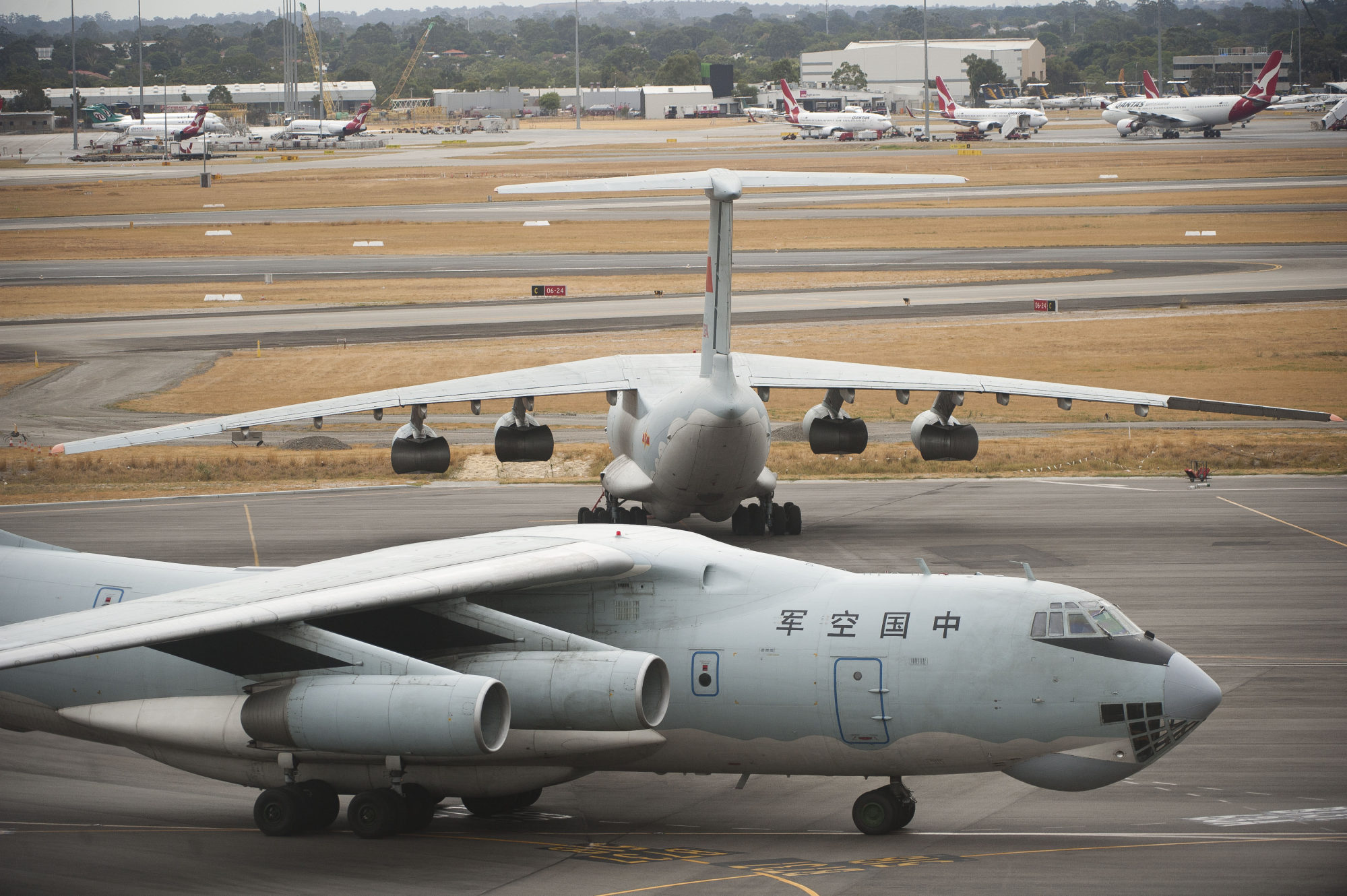 Russia was the world's second-largest arms exporter from 2017 to 2021, and China was its second-biggest buyer behind India, according to the Stockholm International Peace Research Institute's arms transfer database.
The quality of products coming out of China's domestic arms industry has improved, partly thanks to the reverse-engineering of US and Russian equipment, according to a 2021 report from the US-based Rand Corporation. Chinese firms would study foreign equipment, on which they would base the development of their own version.
China's Shenyang WS-18 turbofan engine, for example, was reverse-engineered from the Soloviev D-30KP-2, originating from a 1960s Soviet design, imported from Russia. The Russian engines were fitted on Chinese-made Y-20 transporters and H-6K bombers, according to China Military Online, the
People's Liberation Army
's news website, highlighting the early difficulties of Chinese-made engines to provide enough range.
The Russian engines were later phased out in favour of China's WS-18 and WS-20.
Bitzinger said China had been working for a quarter of a century to reduce its dependence on Russian arms, especially subsystems, but it would also have to buy spare parts to maintain Russian arms still in its inventory. Russian arms tended not to last long because the Soviet Union and Russia aimed at making arms cheaply but in large quantities.
However the trade of spare parts "flies below the radar of arms transfers" and it was difficult to gauge China's dependence in the area, he said.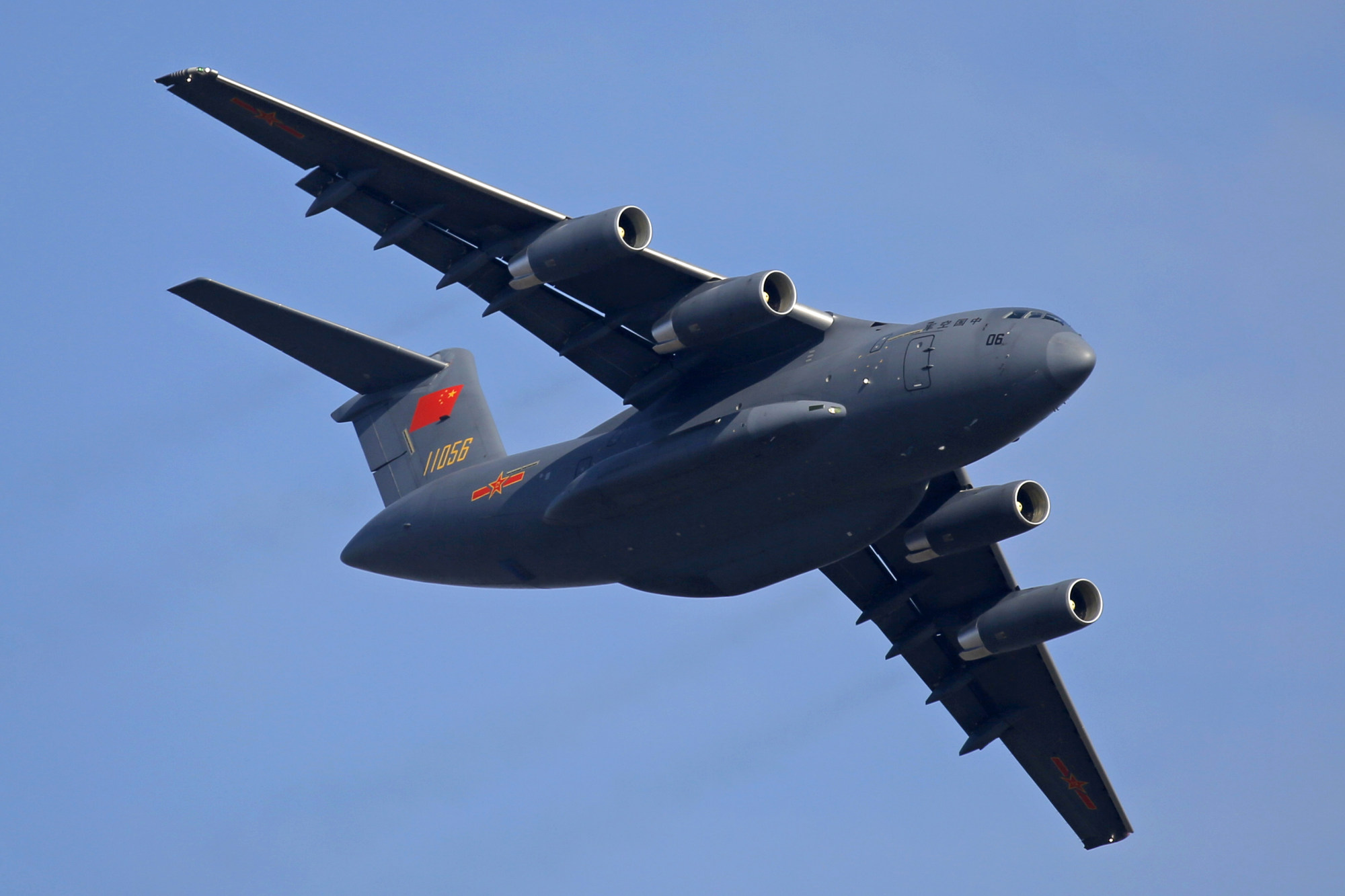 Zhou Chenming, a researcher at the Yuan Wang military science and technology think tank in Beijing, agreed that Russian sanctions had minimal impact on Chinese arms production.
"In general, China is capable of self-production. So, sanctions do not matter."
He said China had largely stopped buying arms from Russia, and the war had done little to delay the delivery of Chinese orders.
Russian orders delivered to China since 2012 include anti-ship and anti-tank missiles, naval guns and transport aircraft, according to SIPRI's arms transfer data. But Russian exports to China measured by military value have dropped from their peak in 2005.
Chinese state-owned arms manufacturers – some of the biggest globally – have propelled the industry to be the
world's second-largest in arms sales
behind the US, data from SIPRI shows.
Zhou said China could easily replace Russian components with locally made ones, and that process would only take a few months. It could also be sped up if needed, he added.
The Ukraine war and sanctions on Russia therefore had "completely no impact" on Chinese arms production, he said. Raw materials for making arms, such as rare earth elements and metal alloys, did not need to be imported.
China had 37 per cent of the world's rare earth element reserves as of 2019, according to the US Geological Survey – the largest share belonging to a single country. Vietnam had the second-largest at 18 per cent of the global share.
Zhou said in the next five years, there would be few weapons and equipment left that China would want to procure from other countries.
"There's really nothing much we see to be worth buying – very little," he said. "Maybe a nuclear-powered aircraft carrier, but nobody is selling that."