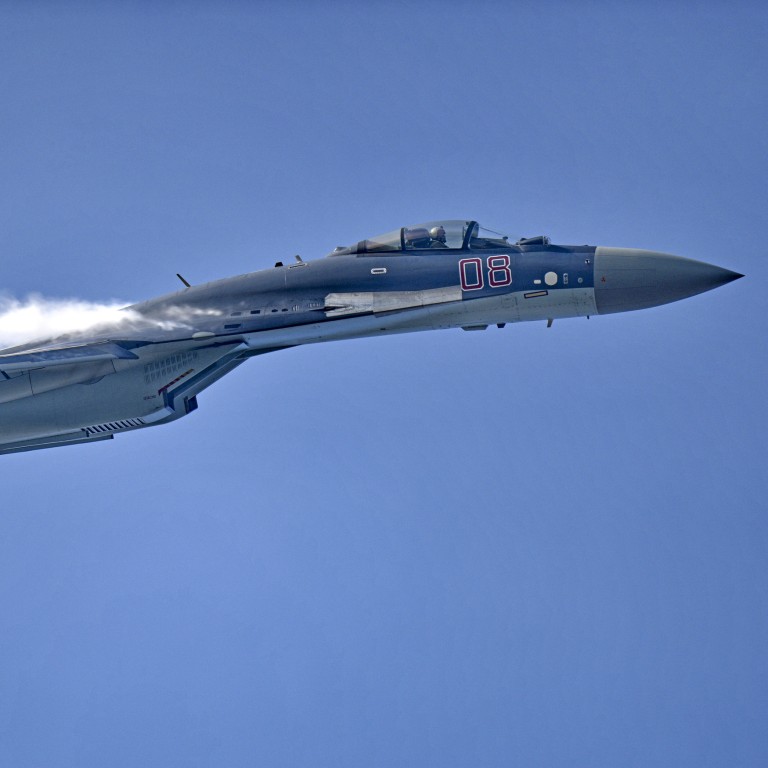 PLA aircraft put on show of force as US delegation lands in Taiwan
Nine types of planes, including two Su-35s, enter the island's air defence zone as part of the biggest mainland patrol in four months
Sorties come on the same day as Senator Tammy Duckworth starts a three-day trip to Taiwan
According to Taiwan's defence ministry, 30 PLA aircraft made sorties into the area, the highest daily total since January 23 when 39 aircraft made similar flights.
The aircraft included two Su-35 fighters, which have rarely taken part in the patrols to put pressure on the island.
The other planes were two KJ-500 early warning and control aircraft, four Y-8 electronic intelligence aircraft, one Y-8 electronic warfare aircraft, one Y-8 anti-submarine aircraft, six J-16 fighters, eight J-11 fighters, four J-10 fighters, and two Su-30 fighters.
It was the highest number of types of aircraft since Taiwan started reporting the patrols in September 2020.
In response, Taiwan scrambled a combat air patrol, sent radio warnings, and deployed defence missile systems to track the PLA planes.
The PLA has routinely patrolled around Taiwan in a show of strength in the last few years, especially as ties between Taipei and Washington have strengthened.
The flights came on the same day as a US delegation led by Senator Tammy Duckworth arrived in Taiwan for a three-day visit to hold talks with President Tsai Ing-wen on regional security, among other issues.
China's embassy in the US as well as the foreign embassy in Beijing voiced opposition to the trip.
"We agree with the one-China policy, we signed on to it and all the attendant agreements made from there. But the idea that it can be taken by force … is just not appropriate. It will dislocate the entire region and be another action similar to what happened in
Ukraine
," Biden said.
The People's Liberation Army has stepped up military drills around Taiwan in recent weeks.
The PLA Eastern Theatre Command has held at least two major exercises in the area, including one on May 9 involving of the Liaoning aircraft carrier group.
In the drill, mainland military forces approached Taiwan from its east and southwest.
Two days after Biden's warning, the PLA said it conducted another drill near the island, sending a warning against "collusion" with the United States.
Beijing considers self-ruled Taiwan to be a breakaway province to be taken back by force if necessary.