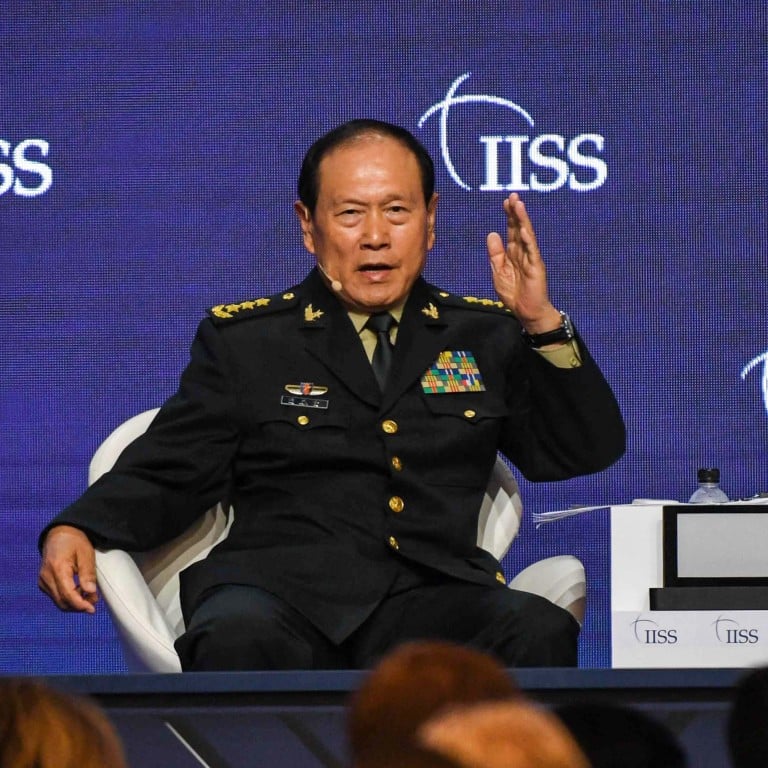 We will fight to the very end, Chinese defence chief warns on Taiwan independence
'Taiwan independence is a dead end,' General Wei Fenghe tells Shangri-La Dialogue, as he asserts Beijing's peaceful aims and slams US 'threats against China'
US trying to 'hijack' countries in the Indo-Pacific with exclusive multinational groups that target China, Wei declares
"We will fight at all costs, and we will fight to the very end," Wei said. "This is the only choice for China."
Without naming the US, Wei criticised some countries for failing to fulfil their promise to uphold Beijing's one-China principle and supporting separatist efforts.
In his speech to the forum the previous day, US Defence Secretary Lloyd Austin accused Beijing of becoming "
more coercive
" in its territorial claims and called for a rules-based order to be upheld in the region.
"They keep playing the Taiwan card against China," Wei said. "They cite the so-called Taiwan Relations Act and use domestic law made to interfere with the internal affairs of another country. China firmly opposes such acts."
Washington has repeatedly said the US does not adhere to Beijing's one-China principle, but its own one-China policy. The policy recognises Beijing as the sole legal government of China but only acknowledges – not affirms – Beijing's position that Taiwan is a part of China.
"The pursuit of Taiwan independence is a dead end. Stop the delusion!" Wei said.
But he did not directly respond to a question about whether Beijing was committed to the status quo when Taiwan did not seek independence, saying only that it would not rule out military action.
Wei also accused the US of trying to "hijack" countries in the Indo-Pacific region with exclusive multinational groups targeting China, lashing out at Austin for making "smearing accusations" and "threats against China" in his speech a day earlier.
The Joe Biden administration has described US-China relations in terms of strategic competition, a framing China rejects.
"To us, the strategy is an attempt to build an exclusive small group in the name of a free and open Indo-Pacific to hijack countries in our region and target one specific country," Wei said. "It is a strategy to create conflict and confrontation, to contain and encircle others.
"We must say no to exclusive blocs, confrontation, containment, decoupling and supply disruption," he said. "Building a high wall around one's turf and forming parallel systems can only split the world and undermine the shared interests of all countries."
Beijing has said efforts led by the US to unite nations under regional security groupings – such as
Aukus
and the
Quad
– aim to contain China and reflect a "cold-war mentality".
Fundamental differences between the two countries, such as the issues of Taiwan and forming regional alliances, could not be resolved through hotlines and regular communication, Senior Colonel Zhao Xiaozhuo said on the sidelines of the defence summit.
"You can't resolve fundamental disagreements," said the senior fellow at the People's Liberation Army's (PLA) Academy of Military Sciences. "But you can ease conflicts between the two sides. Whenever an accident occurs, those methods could help with risk management."
He said the biggest obstacle to a more stable US-China military relationship was
public opinion
.
China's defence policy was determined by Chinese national interests, which in turn was swayed partly by the public, Zhao said. "The value judgement of everyday people would affect any policymaker."
Anti-American voices in China were loud, he said. "Animosity towards the US runs fairly deep."
Wei rebutted the US' position that Beijing, with its extensive territorial claims in the South China Sea, had impeded the freedom of navigation in international waters.
"The freedom of navigation in the South China Sea has never been a problem," he said.
Wei also said the Chinese economy itself would suffer without that freedom.
Countries in the region, including Asean members, should jointly develop and maintain peace in the South China Sea, he said, accusing those outside the region of "meddling" and "stirring up trouble".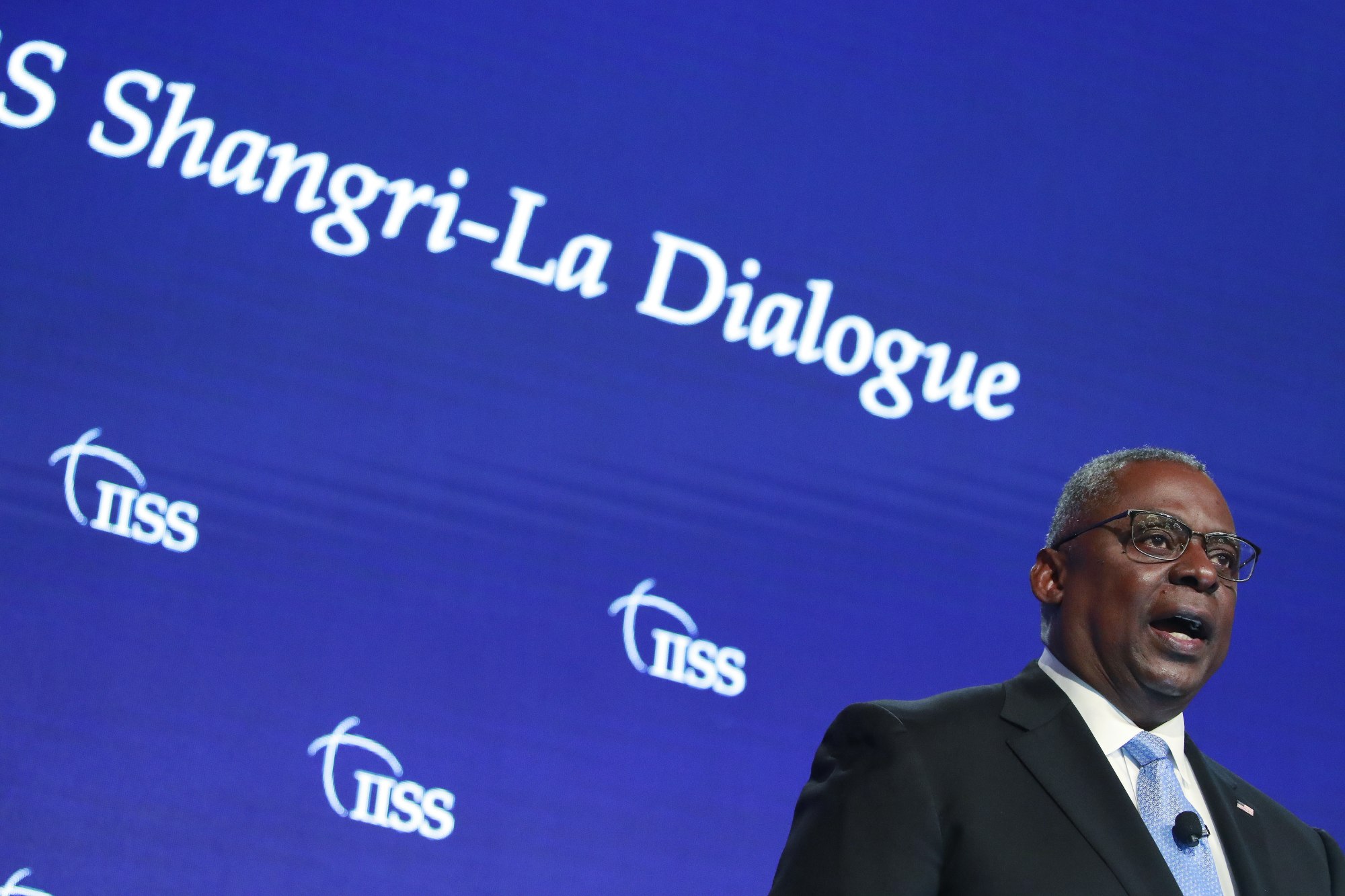 On Saturday, Lieutenant General Zhang Zhenzhong, deputy chief of the joint staff department of China's Central Military Commission,
told the summit
that the US strategy was damaging peace by worsening conflict through its partnerships in the region.
In their first in-person meeting on Friday, Wei and Austin pledged to promote stable military ties and boost bilateral cooperation, but
squared off
over Taiwan, with Wei saying the
PLA
would "fight at all costs" to defend China's territorial integrity.