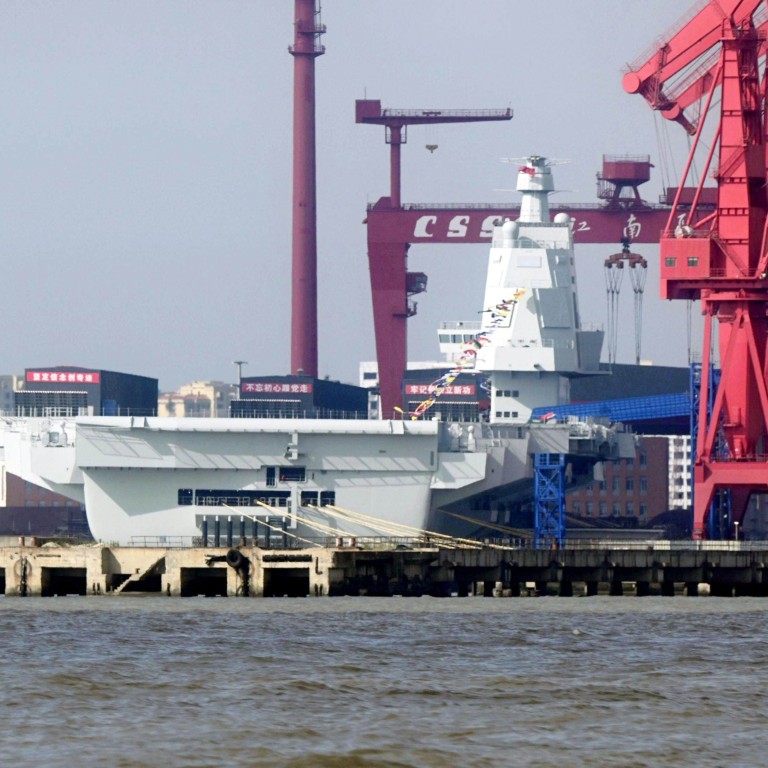 When will China's Fujian aircraft carrier be ready for active duty?
Observers say the ship's cutting-edge electromagnetic catapults and other systems will need months of tests
The US Navy is the only other military to use the technology and its carrier the Gerald R. Ford was in testing for years before combat readiness
After years of
peering at satellite images
of Shanghai's Jiangnan shipyard for a glimpse of China's
newest aircraft carrier
, military watchers around the world have turned their attention to how long it will take before the Fujian is ready for active service.
The Type 003 carrier's launch on Friday marked a milestone in the country's push for a
blue-water navy
capable of operating far from Chinese shores.
The Fujian is
China's third carrier
and the largest it has ever built, as well as the most sophisticated. Its three cutting-edge electromagnetic catapults promise to put a greater range of warplanes into action more frequently, along with more fuel and munitions.
But the Fujian is far from combat-ready. "It needs around 18 months of testing," said Zhou Chenming, a researcher at the Yuan Wang military science and technology think tank in Beijing. "It's a very complex set of tests."
The PLA Navy said initial testing would cover the Fujian's mooring and navigational capabilities, but the catapults as well as the carrier's performance in different waters and operational environments will also need to be put on trial, according to Zhou.
China's first carrier, the Liaoning, was only commissioned in 2012, after it was bought from Ukraine in 1998 as a half-finished Soviet vessel. Seven years later, the Shandong became China's first domestically built aircraft carrier. Both carriers use ski-jump ramps to help jets take off.
With the Fujian, China has bypassed the older steam-powered catapults used by the US Navy on its Nimitz-class carriers to become only the second country to adopt the more advanced electromagnetic catapult system, first used on the newer USS Gerald R. Ford supercarrier.
The lack of a ramp means more planes can be parked on the Fujian's flight deck. Electromagnetic catapults also cost less to maintain and are more power-efficient than their conventional counterparts, which release pressurised steam to push aircraft along the deck and create enough lift for take-off.
Henry Boyd, a research fellow for defence and military analysis at the London-based International Institute for Strategic Studies, said he expected the Fujian to be commissioned around the mid-2020s, assuming no significant technical or performance issues arose during sea trials.
"Introducing any new form of sophisticated technology into operational service comes with an inherent degree of risk, as the US Navy's own experience demonstrates," he said.
The USS Ford was only certified combat-ready late last year, despite being launched in 2013, after years of work to make its catapult system more reliable and a change in the ship's design to resolve power issues.
The Chinese navy would also need to pay greater attention to power consumption on the Fujian which, unlike the Nimitz and Ford-class carriers, used conventional rather than nuclear propulsion, Boyd said.
"While these considerations, and their resulting logistics and resupply requirements, will impose some operational limitations on the Fujian, they are unlikely to strongly constrain her operational capabilities."
The Fujian's capacity to operate larger aircraft – including fixed-wing early warning and control (AEW&C) planes, fighters and potentially drones – would allow the PLA to operate more effectively beyond its land-based air and missile capabilities, Boyd said.
A prototype of China's KJ-600 AEW&C aircraft was seen in 2018 at a carrier testing facility in Wuhan, in the central province of Hubei, and is expected to operate on the Fujian.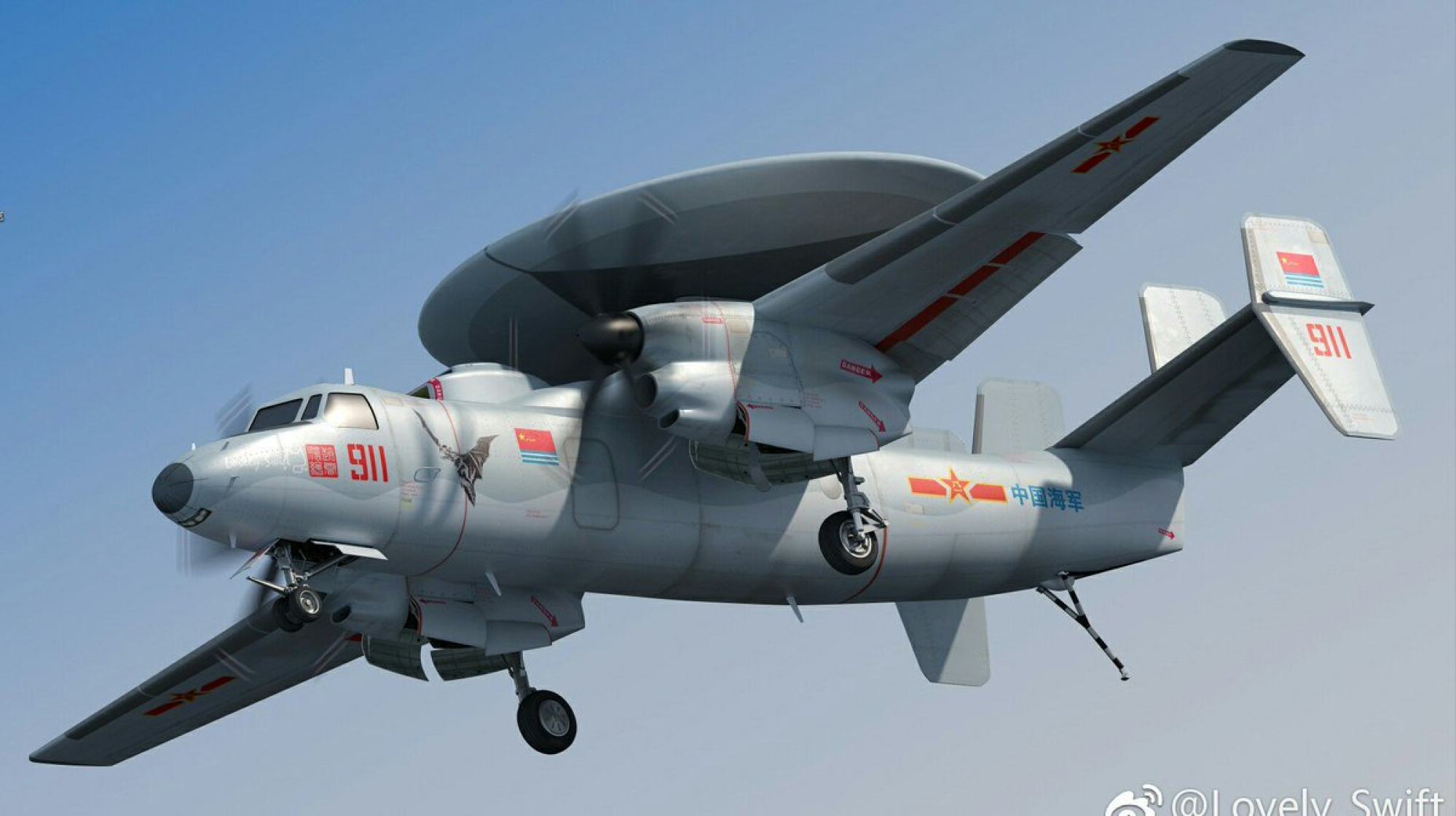 The carrier's air wing could also include the F-15B fighter and a fifth-generation carrier-borne aircraft based on the FC-31 produced by the state-owned Avic Shenyang Aircraft Corporation, also sometimes called the "J-35" or "J-XY".
But little is known of the Fujian's capabilities, especially its catapults.
Matthew Funaiole, senior fellow at the Washington-based Centre for Strategic and International Studies' China Power Project, said he expected China to tread carefully as the Fujian moved up to its initial operating capability.
"This is an entirely new area for China. Unlike the US, it doesn't have decades of experience operating steam-based catapult systems so expect some slow but steady progress," he said.
Pilots and operators must also be trained to use the new launch system under different environments, Funaiole said. "That is a tall order. There is a lot of potential but a lot of unknowns. That means a lot could go wrong if they move too fast."