Defence
Get more with myNEWS
A personalised news feed of stories that matter to you
Learn more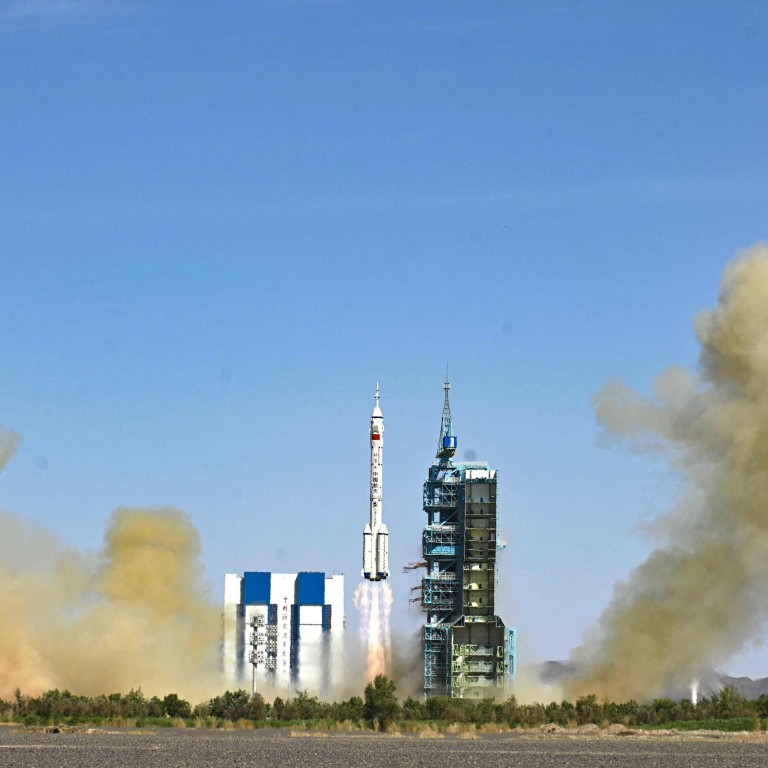 To keep up with China, Pentagon must cut red tape and embrace latest technology, top US official says
Beijing has recognised importance of producing 'more of the high-technology goods they want in their own economy', says Defence Innovation Unit chief Michael Brown
US Defence Department practices have changed little since the 1960s and its adoption of cutting-edge ideas often lag private sector by years, he adds
The US Defence Department is lumbering along with practices often little changed since the 1960s and needs to introduce much more cutting-edge, off-the-shelf commercial technology to keep up with the growing threat from China, said a top US defence official Wednesday.
Defence Department ideas, technology and speed of adoption are often years behind the US private sector, even as China's military-civilian fusion strategy allows it to obtain and absorb commercial advances far more quickly, said Michael Brown, head of the Defence Innovation Unit [DIU] set up in 2015 to introduce more commercial technology into the Pentagon.
"China's national strategy is to displace the US as a technology superpower. They've recognised the importance of producing more of the high-technology goods they want in their own economy," said Brown, formerly the chief executive of Symantec, a cybersecurity firm. "We built a two-lane road there when you need to be a superhighway."
China launched more rockets and satellites last year and has fielded twice as many
electric vehicles
as the US. And it has developed advanced lithium-ion battery expertise and amassed a 70 per cent market share in the consumer
drone
market – all with military applications – even as it pours state funding and subsidies into ambitious technology goals under its
Made in 2025
strategic plan.
To address some of the yawning gaps between US military and commercial technology to better counter Beijing, DIU is working on several projects aimed at placing more Silicon Valley innovation into soldier's hands. Often at least as difficult as identifying and developing promising commercial technologies is convincing the slow-moving defence establishment to adopt them in a timely manner.
"We as consumers have access to much more computer power, modern communications capability, than we give our warfighters," said Brown, speaking at a Centre for New American Security event. "We need to fix that."
Another off-the-rack technology known as synthetic aperture radar mounted on low-orbit commercial satellites can see through clouds and at night. This has advantages over conventional government satellites in, for example, tracking fishing vessels – often Chinese – that operate in contested waters and regularly turn off their transponders. The US Coast Guard can then send this information, their location, likely identity and other data to Pacific island navies and coastguards for use in intercepting them.
One recent army study found that 80 per cent of the time vehicle engines were running, they were standing idle, underscoring the promise of improved battery use.
Recent DIU advertisements include desired "commercial solutions" for robotic vehicles, carbon-neutral synthetic aircraft fuel and devices that monitor internet traffic with the proviso that "adversaries in the network should not be able to detect these devices, to prevent them from developing countermeasures."
Other reforms the DIU is trying to introduce are less sexy but at least as important, focused on making it easier for the Pentagon to buy outside products and services. Under the current system, it can take 2½ years to plan, budget and approve a single dollar of spending on outside contractors – and decades in the case of major projects like F-35 jet fighters – by which time the technology is often obsolete.
Many of these creaky procurement procedures have been in place over a half-century, the legacy of an era when the Pentagon was a tech powerhouse and accounted for 36 per cent of global R&D spending, compared to less than 3 per cent today.
"Our adversaries in some cases have stolen designs for large weapon platforms, China in particular, and then our adversaries, China and others, have studied our tactics, techniques, procedures, our way of fighting, for years," said Brown, who has announced plans to leave DIU in September.
"So if we are to bring an element of surprise to a conflict, a future conflict, we're going to need some additional capabilities that mean we're not just feeling the same weapons platforms in the same way."
Apart from Defence Department bureaucracy, Congress also needs to move faster, he said, citing the laborious military budget approval process and the inability to shift spending mid-cycle as priorities change.
"We have to make sure that we are making the right long-term investments."