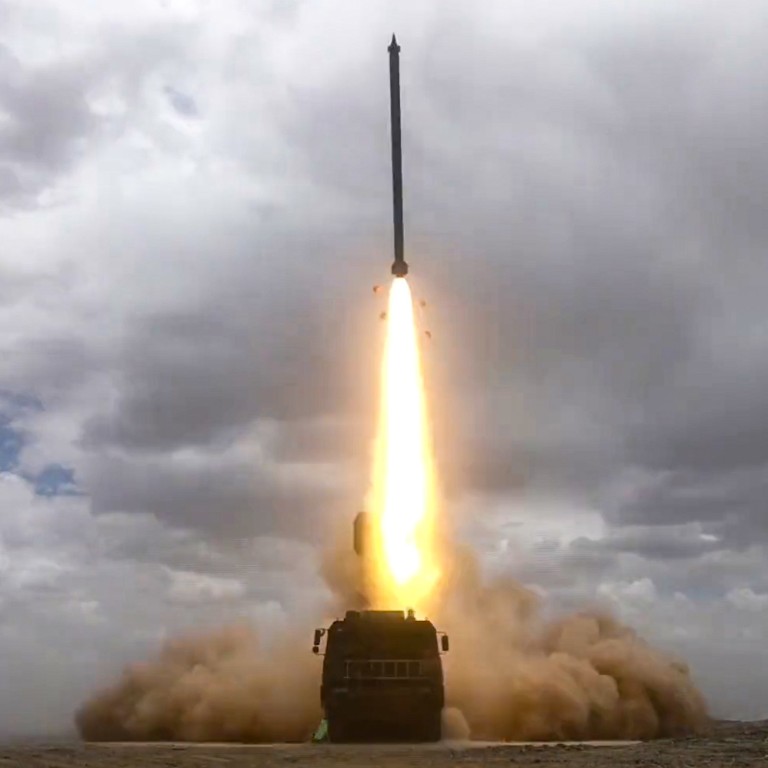 China's military puts advanced rocket launch system to the test at high altitude
PLA said to have used PCL191 to hit a target several kilometres away during recent test at a desert shooting range
It was reported on state television as China and India began another round of talks on their protracted border stand-off
China's military
has put the precision strike capability of its new rocket launch system to the test at high altitude, according to state broadcaster CCTV.
The People's Liberation Army used the
PCL191 multiple launch rocket system
– which is mounted on a truck – to hit a target several kilometres away at a desert shooting range in the west of China during a recent test, Sunday's report said.
It was reported on state television as the PLA and Indian Army began a 16th round of talks to resolve a protracted
border stand-off
in the Ladakh region, where at least 20 Indian and four Chinese troops were killed in 2020 – the worst clash on the disputed border in decades.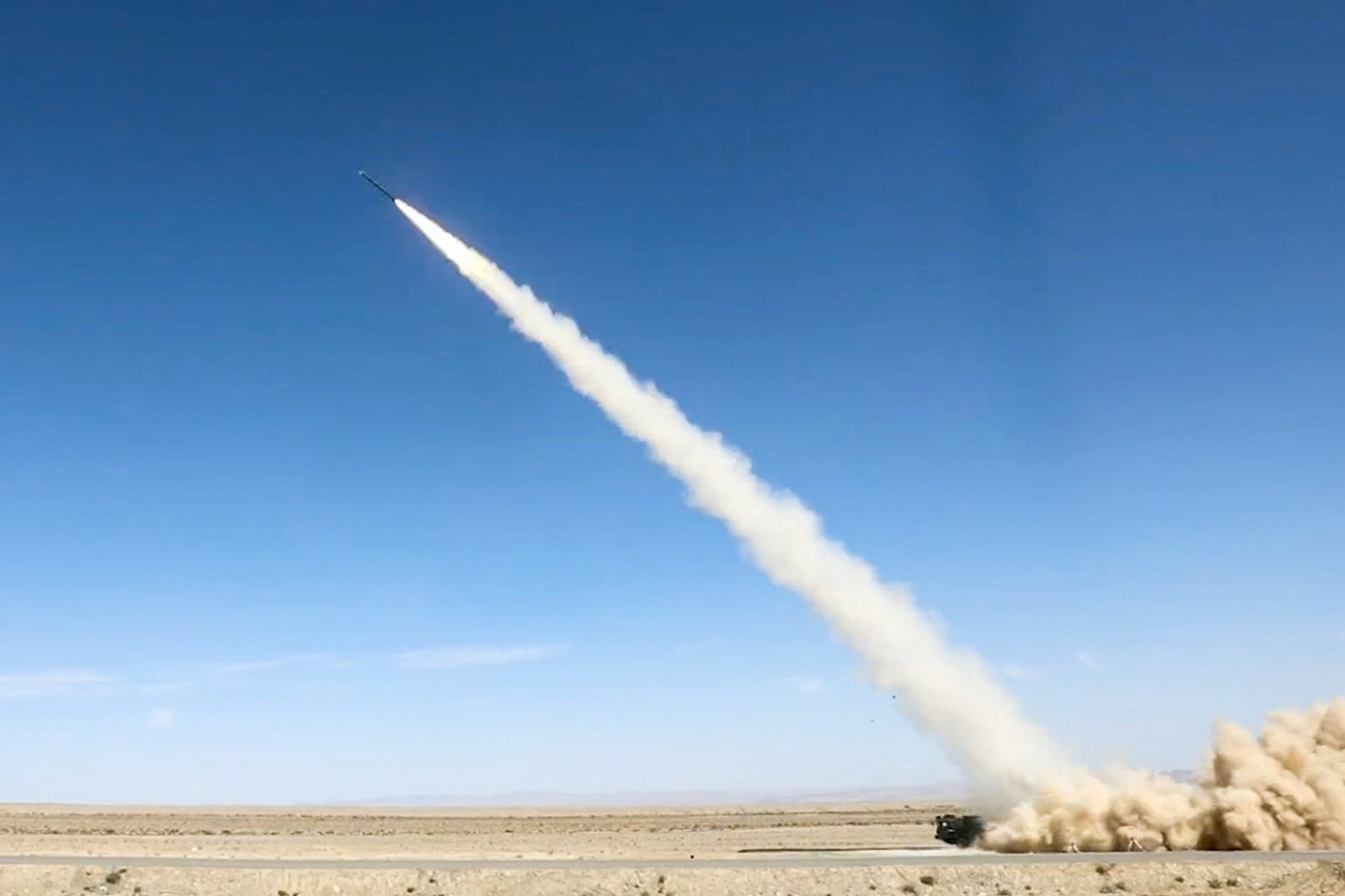 Military analysts said the recent test aimed to show the PLA's firepower and combat-readiness for any border contingencies.
The advanced, long-range rocket launch system made its public debut at China's National Day parade in October 2019.
According to Chinese military magazine Modern Ships, it can carry eight 370mm (14½ inch) rockets – each with a range of 350km (220 miles) – or two 750mm Fire Dragon 480 tactical ballistic missiles – each capable of flying up to 500km.
Zhou Chenming, a researcher with the Yuan Wang military science and technology think tank in Beijing, said the range of the rocket launch system had been extended to 500km. That would mean it could hit any Indian military base along the Line of Actual Control – the de facto boundary – from Chinese-controlled territory.
"The PCL191 is more capable when it's deployed at high altitude, with its maximum range having been extended several times," Zhou said.
He added that it also benefited from the support of China's BeiDou satellite navigation system as well as other Chinese devices and radar systems.
The system was being used by an artillery brigade in the Western Theatre Command's Xinjiang military district in April last year, according to the official PLA Daily. The brigade was deployed to an area 5,200 metres (17,000 feet) above sea level in the Himalayas, near the border with India.
They had shown that "the PCL191 brigade could be deployed anywhere in the country, from the coast to the Himalayas, and take on challenges like the border dispute with India, or even a Taiwan contingency", according to Song Zhongping, a former PLA instructor and military commentator.
Both China and India have upgraded their firepower along the LAC since the 2020 clash. Indian media reported in September that the country's army had used helicopters to send M777 howitzers to the front line. The PLA responded by deploying its PCL191 brigade and a hundred PCL181 truck-mounted howitzers.
The PCL191 has also been used by the PLA's Eastern Theatre Command – in Huzhou, Zhejiang province, according to PLA Daily, and in Xiamen in Fujian, the nearest point on China's mainland to Taiwan, the South China Morning Post reported earlier.