Taiwan
Get more with myNEWS
A personalised news feed of stories that matter to you
Learn more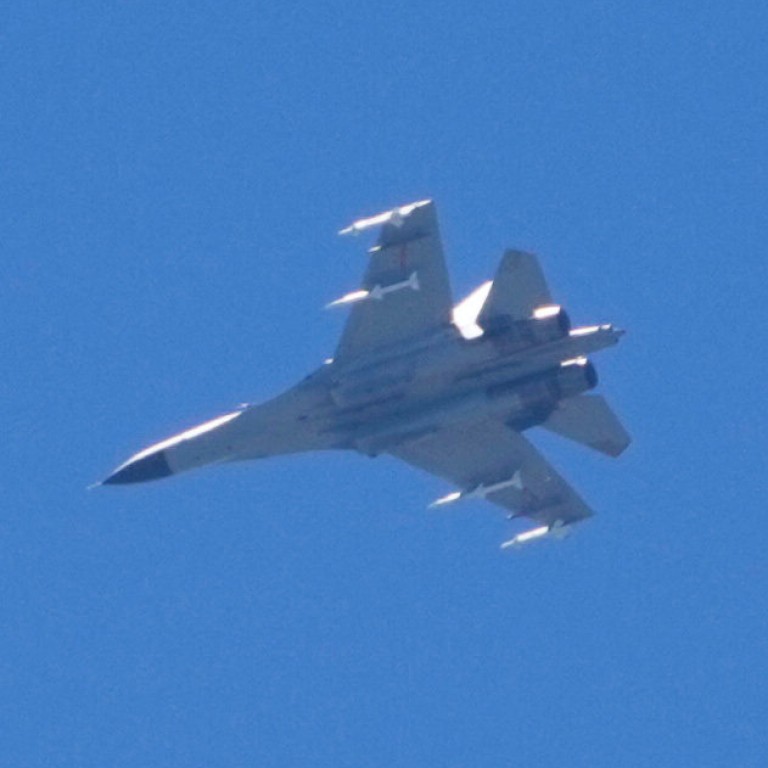 Could China's massive war games be a new normal for Taiwan?
The PLA could be setting a precedent with its massive military drills around the island, observers say
Beijing has sent missiles, planes and warships across a long-standing line separating the mainland from Taiwan
The war games are expected to continue until Sunday and are being staged in six areas, encircling Taiwan from north to south and from east to west and featuring repeated breaches of the median line in the Taiwan Strait.
The median line separates mainland China and Taiwan and was drawn by the US in 1955, with Washington pressuring both sides to abide by an unspoken agreement not to cross it.
Those drills could become a new normal, analysts said, with the PLA continuing to cross the line in future exercises.
Since Wednesday, when Pelosi was still in Taiwan, more than 60 PLA warplanes have briefly crossed the line.
Taiwan confirmed the PLA also launched 11 Dongfeng series missiles into waters north, south and east of the island on Thursday afternoon. Japan said five of those missiles flew across the island.
The Taiwanese defence ministry also confirmed on Friday that multiple warplanes and warships were conducting joint combat drills in waters close to Taiwan and dozens of them had briefly crossed the median line.
If the island's authorities continued to tolerate breaches of the line, it would allow Beijing to change the cross-strait status quo, with disastrous consequences for Taiwan, the analysts said.
Taiwan Thinktank consultant Tung Li-wen said it was not a question of "if" the PLA would attack Taiwan, but "when" and "how" it would do so.
"In addition to sending drones to fly over Quemoy [an offshore islet controlled by Taipei], the PLA has also deliberately flown sorties of warplanes across the median line, and lobbed Dongfeng ballistic missiles into waters off Taiwan," he said.
Ma Chen-kun, a professor of China military affairs at Fu Hsing Kang College in Taipei, said the PLA was trying to establish a new normal through the crossing of the median line, which would leave Taiwan with less time to react in a conflict.
"The designation of the six drill zones – in the form of a blockade – was also meant to suppress the military operation space of Taiwan," Ma said, adding with these exercises as precedent, the PLA could adopt a similar model in the future to encircle Taiwan with war games to create another new normal.
He said Taiwan should not allow these to continue and – as well as developing asymmetrical defence capabilities – must maintain a reasonably sized military, effective sea and air deterrence and powerful striking capabilities to help counter the PLA blockades.
Yu Pei-chen, a retired army major general, said Taiwan should not continue to tolerate an "evil neighbour" like Beijing.
"We should not continue to allow [Beijing] to bully us," he said, urging the island's authorities to beware of the consequences.
So far, Taiwan's defence ministry has adhered to its long-observed principle of "not seeking escalation and antagonising others but will stand up bravely to fight if hit by the enemy".
In an online discussion in Washington on Thursday, John Culver, a senior fellow at the Atlantic Council's Global China Hub, said the PLA's war games around Taiwan were unlikely to be a one-off.