Taiwan
Get more with myNEWS
A personalised news feed of stories that matter to you
Learn more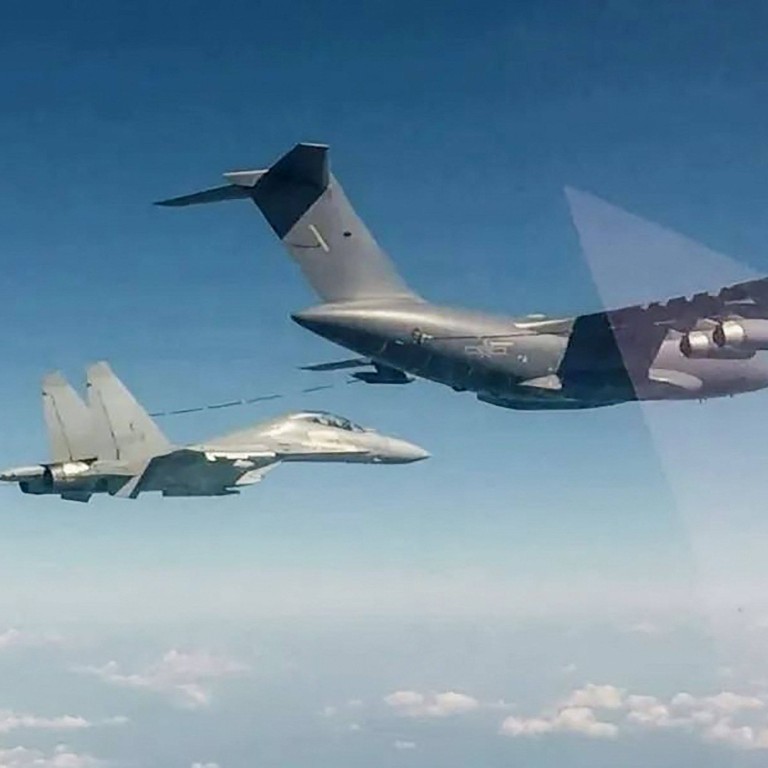 Taiwan Strait drills shed light on some of Beijing's tactics for seizing island: analysts
Military analysts say the PLA's preferred option would be lightning strikes with the aim of quickly taking out Taiwan's command centres
Recent exercises included large-scale air and sea drills, simulated amphibious landings and an effective blockade of the island
The recent
drills mainland China conducted against Taiwan
exposed part of Beijing's strategy for seizing control of the island, but its preferred options are likely to include lightning strikes designed to do so at minimal cost, according to military analysts.
On Wednesday the PLA's Eastern Theatre Command announced it had "successfully completed" various tasks in its recent drills and warned it was planning further exercises.
The 73rd Group Army of the People's Liberation Army also conducted amphibious landing drills in Fujian province, according to state broadcaster CCTV.
Another "joint blockade" operation – which included aerial combat and refuelling and sea support operations – was carried out by the PLA's Eastern Theatre Command on Tuesday.
In addition, PLA Daily reported on Wednesday that marines had practised landing operations, even though the specific date and location were not given.
Song Zhongping, a former PLA instructor, said those drills did not represent "all the mainland's strategy".
"The drills are only part of the future preparations for war," he said, adding Beijing would aim to take back the island with the least cost – with the best scenario being a quick war that uses precision strikes to minimise civilian casualties.
Landing operations involving multiple forces from the PLA army, navy and air forces would also become more regular in future drills, he said.
Yue Gang, a retired PLA colonel, said the recent exercises were a "deterrent" against closer ties between Taiwan and the United States.
In a real combat scenario, Beijing was likely to go for a quick war, rather than blockading the island, Yue said.
"To attack Taiwan by force in the future, we must achieve a sudden effect, which leaves Taiwan unprepared and achieve the strategic goal in a short period of time, " Yue said.
The war might start with decapitation strikes designed to paralyse Taiwan's command system, destroy its main battle equipment and undermine the morale of the Taiwanese army, Yue said.
But he said there was a high chance that the US, Japan and even Nato would intervene, so the PLA should prepare to launch a "joint blockade operation" to prevent foreign forces going to Taiwan's aid.
"China is not afraid of a life-and-death struggle with the US and Japan, and would dare to launch nuclear bombs to deter them from playing with fire and setting themselves on fire," he said.
In a short statement on Wednesday, Shi Yi, a spokesman for the Eastern Theatre Command, said it had "successfully completed various tasks, and effectively tested the integrated joint combat capabilities of the troops".
In a separate statement, defence ministry spokesman Tan Kefei accused Taiwan's ruling Democratic Progressive Party of trying to advance the cause of independence by cultivating closer ties with foreign nations – something he said was propelling the island towards "disaster".
"For the well-being of the people of Taiwan, we are willing to strive for the prospect of peaceful reunification with the greatest sincerity and best efforts. However, the PLA will never leave any space for any form of Taiwan independence separatist acts or interference by external forces," Tan said.