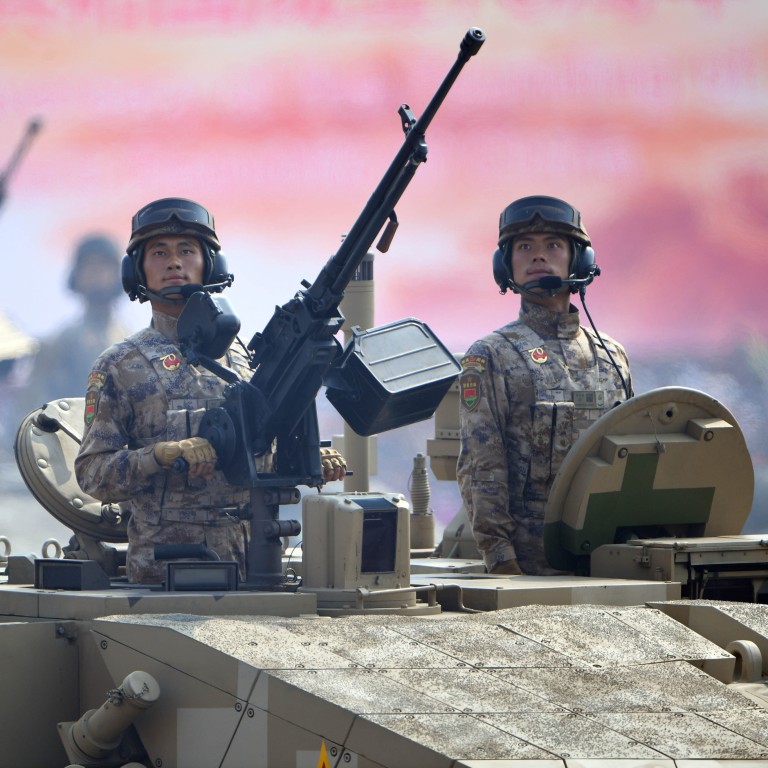 PLA recruitment relaxes age limits, focuses on STEM skills
Taiwan crisis not expected to spur major boost in people's willingness to join army, says officer in Hubei
'Personal affection', gaining employment and prospect of civil service position seen as main drivers
As nationalist sentiment runs high amid cross-strait tensions, Beijing has rolled out a
People's Liberation Army
recruitment programme that relaxes age limits and gives priority to university students majoring in science, technology, engineering and mathematics.
In the second phase of this year's recruitment programme, starting this month, the age limit for postgraduate students has been lifted from 24 to 26, according to the PLA's Eastern Theatre Command, which oversees operations around Taiwan.
It also said priority would be given to recruiting students in universities' science and technology schools and those with skills necessary for fighting in a war.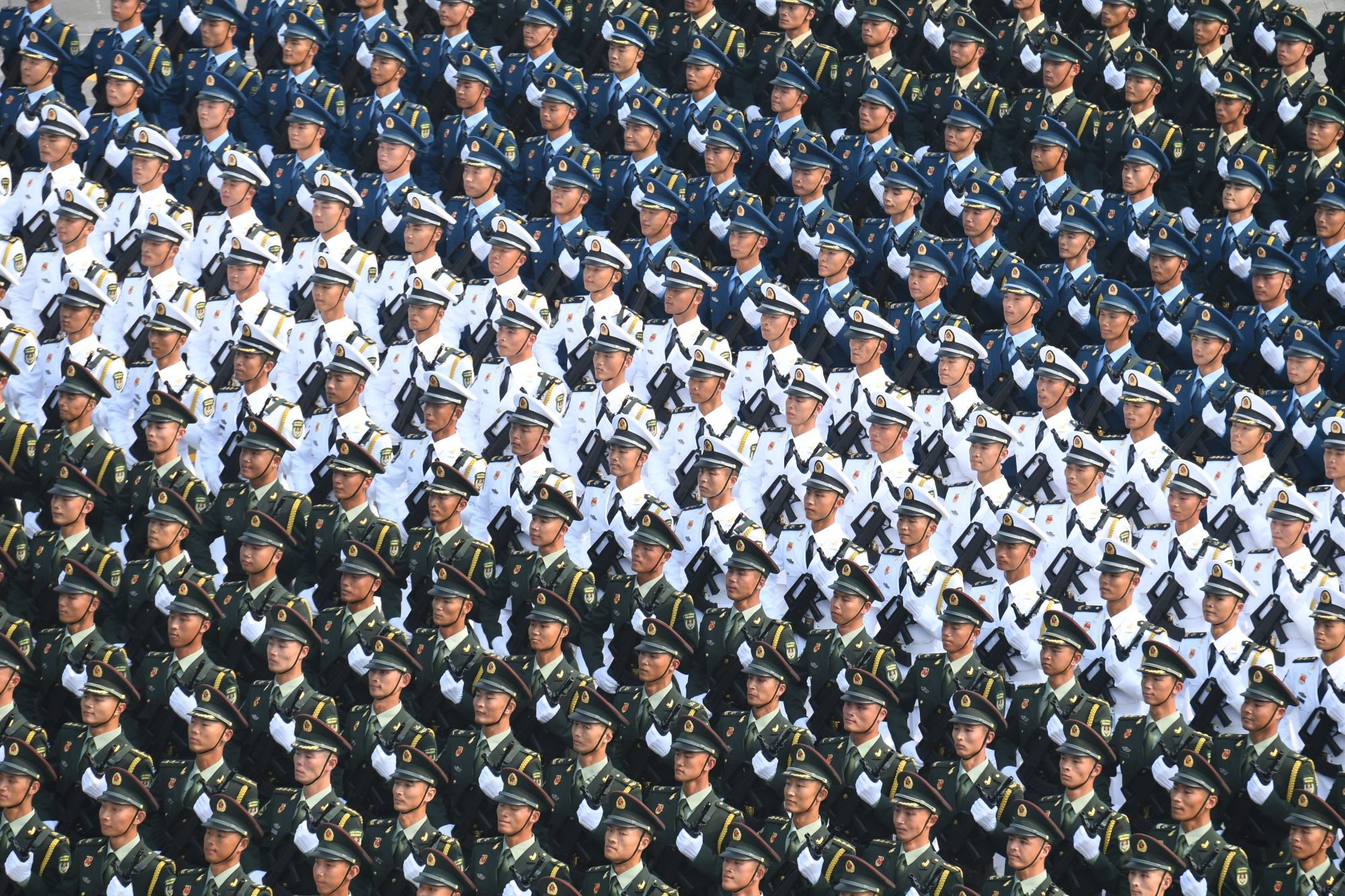 The Global Times reported on Monday that such STEM skills include those related to the internet, communication, engineering, surveying and drone operation.
Yu Qi, from Zhejiang province, told Chinese state broadcaster CCTV on Tuesday that he wished to "serve the motherland with his righteous ardour".
"The recent situation in the Taiwan Strait has worried every one of us, and it has also shown that peace can only be attained by a country's power," he said. "I am willing to serve the motherland and make the title 'soldier' my lifelong glory."
Yu, in his early 20s, was among 110,000 people in Zhejiang who recently applied to join the PLA, with nearly 70 per cent holding university degrees, CCTV reported.
The latest Taiwan crisis was sparked by a visit to Taipei by Nancy Pelosi, speaker of the US House of Representatives. Pelosi met
Taiwanese President Tsai Ing-wen
and other senior politicians as well as human rights activists, before flying on to South Korea last week.
Pelosi, second in line for the United States presidency, was the highest-ranking American official to visit Taiwan in 25 years. Beijing was enraged by her visit, and condemned the trip as a breach of Washington's one-China policy.
Soon after Pelosi left, the PLA announced a series of live-fire drills encircling the island. It fired 11 ballistic missiles directly over Taiwan, sent warplanes and vessels across the median line that divides the strait, flew drones over Taiwanese airspace and deployed at least one aircraft carrier and a nuclear submarine in a simulated blockade.
However, an officer responsible for recruiting new soldiers in Hubei province said the Taiwan crisis was not expected to spur a major boost in people's willingness to join the PLA because people mostly joined up for personal reasons.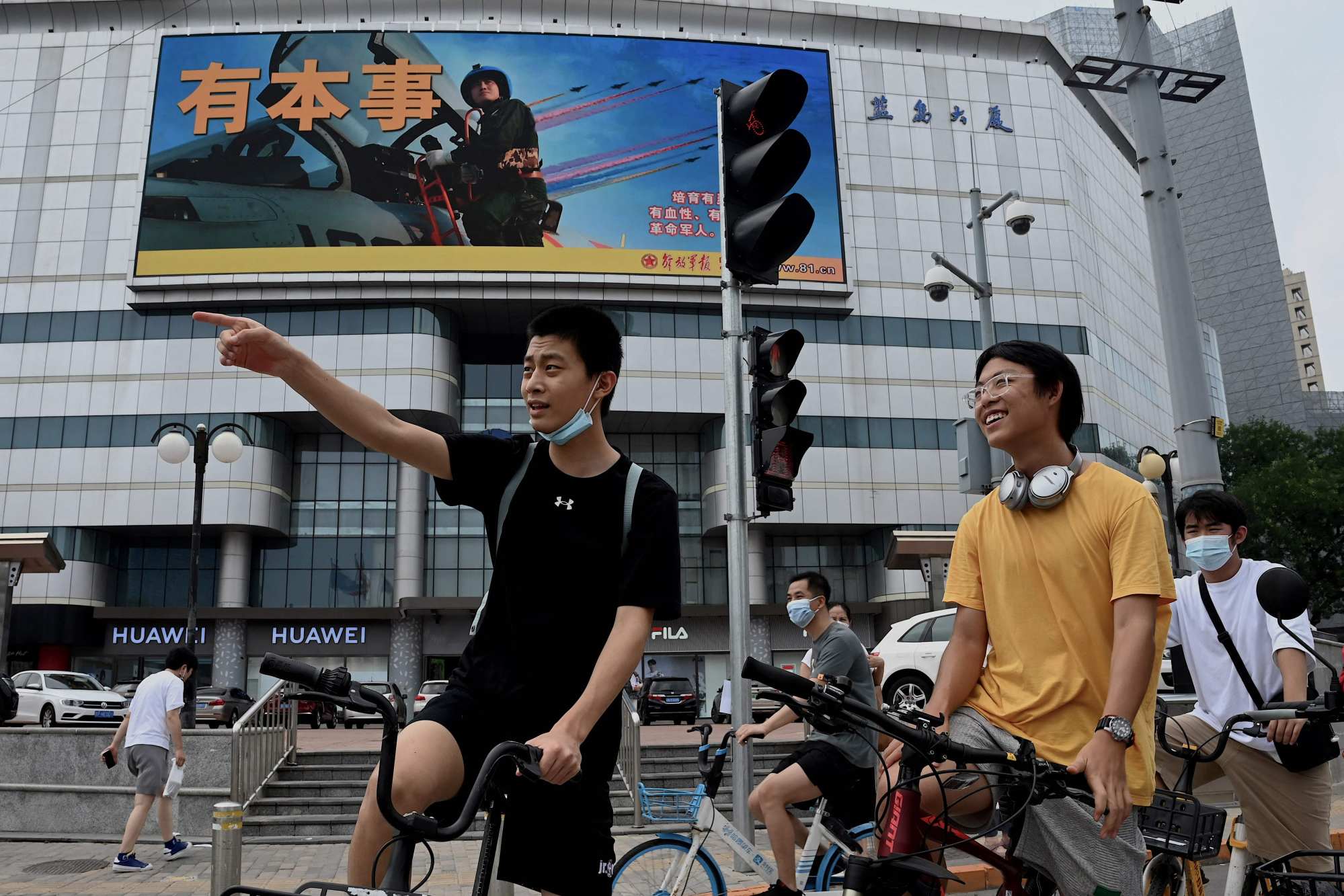 "Young Chinese people join the army mainly for three reasons: one is personal affection towards the army because of influences from relatives and friends; the second is viewing joining the army as getting employed; and the third is aimed at becoming a civil servant when leaving the military as a promoted soldier," the officer said, requesting anonymity because he was not authorised to speak to the media.
Another officer, surnamed Tian, who is in charge of veterans affairs in a city in Hubei, echoed the view. "China's soldier recruitment rolls out routinely, so this year's recruitment won't be affected by the Taiwan crisis, which erupted only recently," she said.
But Tian said she had observed an unusual phenomenon.
"I found that the number of sailors leaving the Chinese navy has decreased remarkably in the past two years," she said. "It might be a sign that the Chinese navy is expanding and preparing for contingencies in the Taiwan Strait."
The PLA has the largest navy in the world by number of warships, and the
launch of a third aircraft carrier
in June took it closer to its goal of building a blue-water navy with at least six aircraft carrier battle groups by 2035.
A man in his 20s who enlisted in the PLA last year and is now studying at a military school in eastern China said: "We won't be able to know what will happen next, we only accept and obey orders.
"But I am sure military actions are the last resort; it would never be decent behaviour by a major country."
Mainland China and Taiwan split in 1949 at the end of a civil war when the Nationalists was defeated by Communist Party forces and fled to Taipei.
Beijing sees the island as part of China and has never ruled out the use of force to take control of it. Most countries, including the US, do not recognise Taiwan as an independent state. Washington and its allies, however, oppose any attempt to take the island by force.