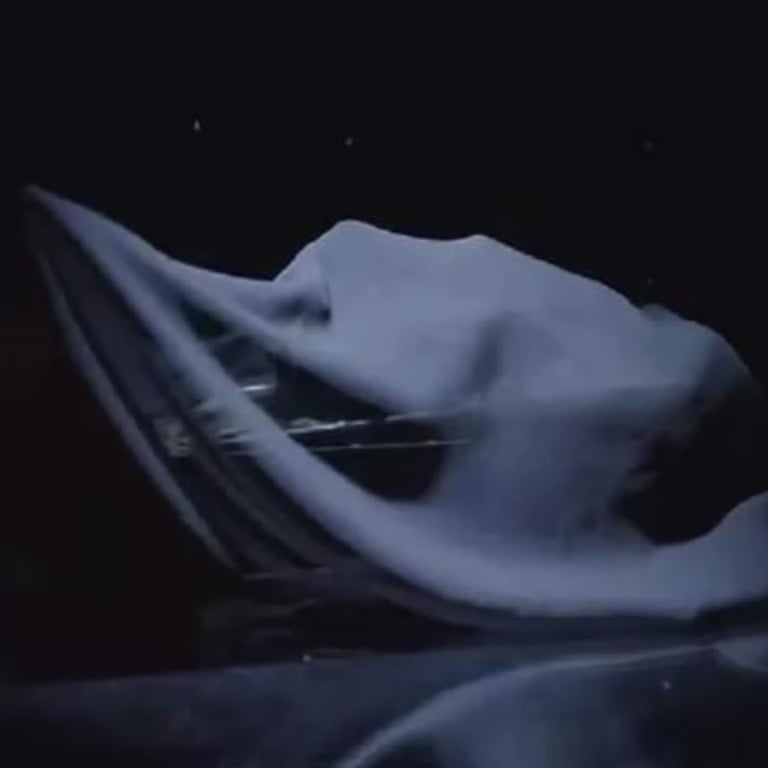 China's latest main battle tank could soon be ready for service, analyst says
Tank was highlighted on state television, though it was mostly covered and no details were given
Military analyst says it suggests development of the fourth-generation vehicle 'is almost complete'
China's latest main battle tank has been highlighted on state television, suggesting the fourth-generation vehicle could soon be ready for service, according to a military analyst.
Footage of the new tank – though mostly covered – aired on Sunday as part of a CCTV series on the modernisation of the
People's Liberation Army
. The episode on advanced military weapons showed the tank with a caption reading: "The strongest on the surface in the future?"
Song Zhongping, an analyst and former military instructor, said while no details were given, the partial reveal suggested that "development of China's most advanced main battle tank is almost complete".
At present, the PLA's most advanced main battle tanks are the Type 99 and its upgraded version, the Type 99A. The Type 99 entered service in 2001 and more than 1,200 of the tanks have been built in the past two decades.
The military deployed the Type 99A to its high-altitude border region in the Karakoram mountain range in western China last year in a bid to boost combat ability there, according to state media reports.
No details have been released on progress of the fourth-generation battle tank since its development was revealed in 2016.
Song said the new tank was believed to have high mobility, stealth and strong strike capabilities.
According to the official Beijing Youth Daily, citing an earlier CCTV report, the next-generation main battle tank will have two crews instead of the three used for the Type 99A. One crew will cover combat and the other will mainly focus on driving.
The newspaper report on Monday said the new tank would have a reduced tonnage, but that mobility and protection would be improved, as would combat capabilities.
It comes as the US this week unveiled its next-generation Abrams main battle tank, the AbramsX. Manufacturer General Dynamics Land Systems revealed that the tank will be given a hybrid conventional-electric propulsion system, enabling 50 per cent less fuel consumption and silent mobility.
Russia unveiled its most advanced main battle tank, the T-14 Armata, during the Moscow Victory Day Parade in 2015. The tank has digitalised equipment and an unmanned turret.
China has been rapidly modernising its military in recent years, including investing in advanced weaponry and equipment.
Military analyst Song noted that the CCTV programme on Sunday also showed new types of warplanes being developed for the Fujian aircraft carrier, which was
launched in June
, featuring electromagnetic catapults.
It also said the PLA was developing more advanced hypersonic weapons in addition to the DF-17 medium-range missile system, which has a hypersonic glide vehicle.