Taiwan
Get more with myNEWS
A personalised news feed of stories that matter to you
Learn more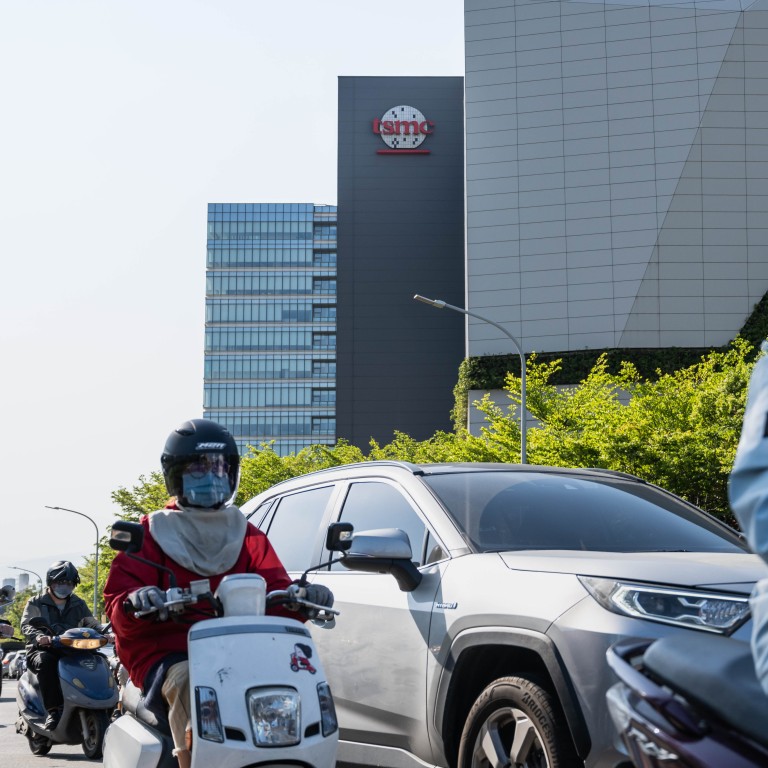 Taiwan denies US has plan to evacuate chip engineers and destroy TSMC facilities in event of attack from mainland China
Senior defence officials deny media reports of a 'plot' to prevent Beijing taking control of the world's top contract chip maker
Head of the island's National Security Council says TSMC is a 'full ecosystem' and could not make chips if it was taken by mainland forces
Taiwan has denied reports that the United States might evacuate the island's chip engineers and destroy facilities at its top semiconductor manufacturer in the event of a war, saying there is no such "plot."
The report said in the worst-case scenario, some officials even advocated that the US should make it clear to Beijing that it would destroy TSMC facilities to ultimately deny it control of the production plant and key technologies.
"There is no such plot," Taiwan's defence minister Chiu Kuo-cheng told a meeting of the legislature on Wednesday, when asked if such contingency plans existed.
Chiu said the island's military regularly studied various war scenarios through computer war games – including the annual Han Kuang exercises, which simulate ways to counter different types of attacks by the People's Liberation Army.
He also said that the plan outlined in the report had not been war-gamed.
Chen Ming-tong, secretary general of the island's National Security Council, said according to the intelligence, there was no such plan by the US.
"TSMC is a complete ecosystem that is unlikely to be moved away. Even if [Beijing] occupied TSMC, it would be impossible for it to produce the [chips]," Chen told the same legislative session.
He said while TSMC was the global top contract chip maker with the advanced technologies needed to offer continuous chip supplies to the world, it also needed state-of-the-art facilities to produce them.
"If in the event ASML [the Dutch multinational that provides key supplies to the Taiwanese firm] is unable to sell its lithography systems to TSMC, there is nothing TSMC can do," he said.
Taiwan's economics ministry also denied claims that the US would evacuate the island's chip engineers in the event of a full-scale attack.
"It was just the viewpoint of a few commentators, not US government opinion," it said in a statement.
The ministry cited US Secretary of State Antony Blinken as saying that if anything happened to Taiwan, the effects it would have on the global economy would be "devastating."