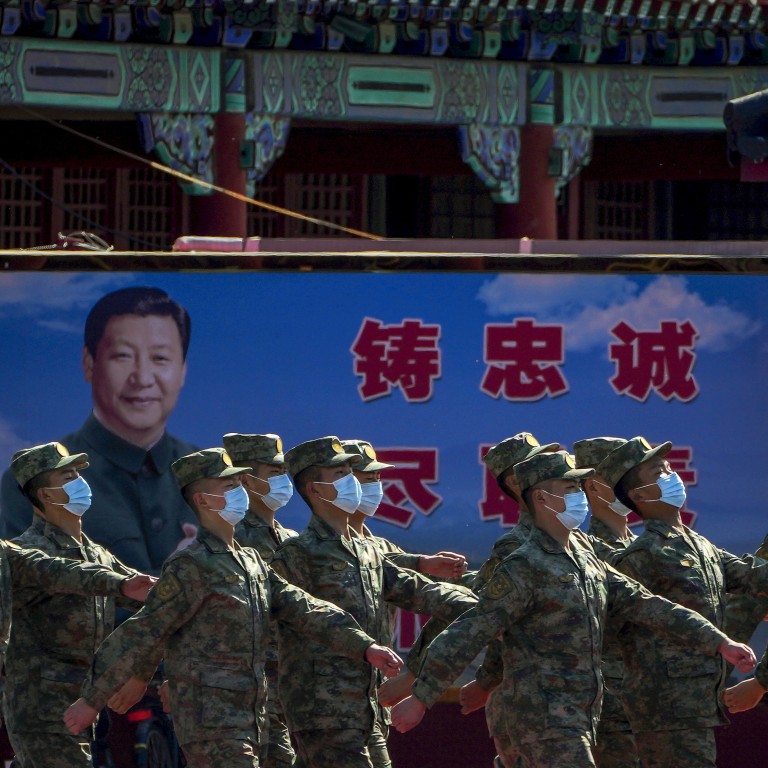 Taiwan braces for tougher mainland China forces, defence minister says after Central Military Commission overhaul
Chiu Kuo-cheng tells island lawmakers new CMC has younger members who are more familiar with Taiwan and have combat experience
He says new members come from army, navy and rocket force, with some also having aerospace and technology backgrounds
Taiwan
will have to deal with a tougher and more modernised People's Liberation Army following the reshuffle of top military leadership in mainland China, the island's defence minister said on Monday.
Not only were members of Beijing's newly appointed
Central Military Commission
younger than previous commissions, but some of them were more familiar with Taiwan and had a tech background and combat experience, Chiu Kuo-cheng said.
"It means the [PLA] will adopt a tougher strategy in dealing with Taiwan in the future," Chiu said.
He made the comments in response to lawmakers' queries in a legislature meeting in Taipei on how the mainland's new CMC would affect combat strategies towards the self-ruled island.
The Chinese Communist Party reshuffled its top military leadership on Sunday, a day after the closing session of its
20th party congress
, signalling that the PLA would become more focused on Taiwan in the next five years and beyond.
General He Weidong, 65, who has a wealth of command experience in China's eastern military districts, was made the CMC's second-ranked vice-chairman.
Except for CMC chairman President Xi Jinping, 69, and General Zhang Youxia 72, who was promoted to first-ranked vice-chairman, the remaining five commission members are aged between 58 and 67 – younger than members of previous commissions, Chiu said.
"While two of them were born in Fujian and are familiar with Taiwan, two have war experience," Chiu said.
He was referring to He and Admiral Miao Hua, 66, who both hail from the southeastern province of Fujian and share a strong Taiwan-related background.
He, former commander of the Eastern Theatre Command whose area of responsibility covers Taiwan and the East China Sea, is credited with planning unprecedented live-fire drills staged by the PLA in August in response to US House Speaker
Nancy Pelosi's Taiwan visit
.
That trip was seen by Beijing as a violation of its sovereignty and a breach of the United States' one-China policy.
Zhang, who has been instrumental in Xi's military reforms, took part in the 1979 border clashes and the 1984 Battle of Laoshan between China and Vietnam.
Like Zhang, CMC member Liu Zhenli, 58, has battle experience – he was involved in the 1986 border clash between China and Vietnam.
Chiu said the new commission members came from the army, navy and rocket force, with some also having aerospace and technology backgrounds.
"This means the PLA will also put emphasis on advanced technology development," Chiu said.
Asked if the PLA would become more hostile to Taiwan, Chiu told Taiwanese lawmakers that while the PLA was expected to become tougher in dealing with the island, it was not likely to intensify overnight given that military strategies and policies needed continuity.
"They would act [tougher] step by step," he said, adding that the cross-strait situation had become more severe by the day. He said the island's military would continue to strengthen its readiness to be prepared for combat at all times.
Chiu also said the island's military would restructure its personnel system in line with changes to the mainland's reshuffled military commission, albeit on a small scale.
Beijing considers Taiwan its territory that must be taken under control, by force if necessary. Most countries, including the United States, do not see Taiwan as an independent state, but are opposed to any change of status quo by force.