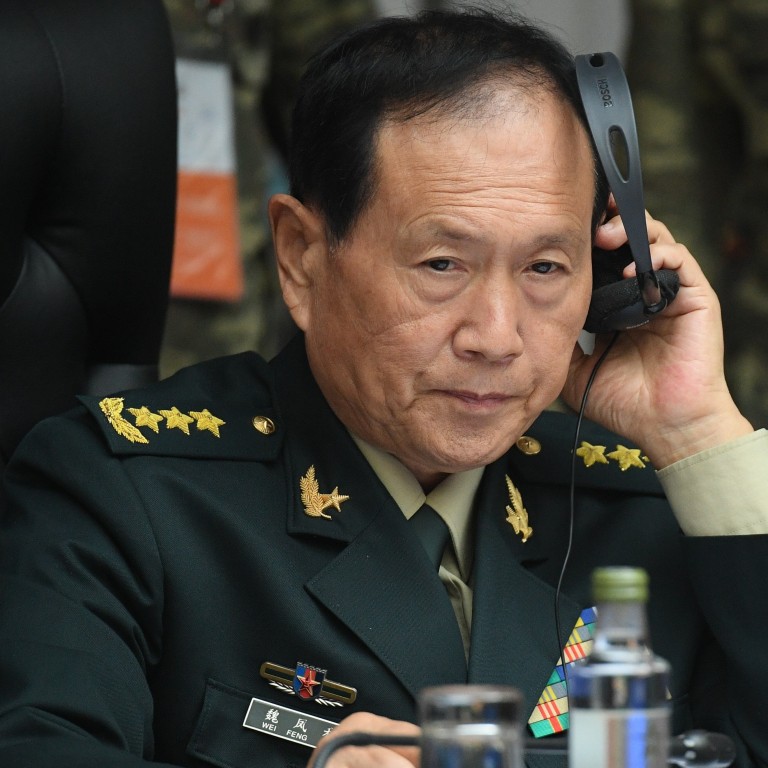 China's defence minister tipped to lead talks with US military, but sanctions on likely successor may pose early challenge
Wei Fenghe is expected to lead the resumption of dialogue with his US counterpart Lloyd Austin before Li Shangfu takes over in March
Li was sanctioned in 2018 over Russian arms sales and resolving the issue is set to be an important early test for future relations between the two sides
China is expected to send the outgoing defence minister Wei Fenghe to represent it in the first talks with the United States military since
Nancy Pelosi's trip to Taiwan
earlier this year prompted Beijing to freeze dialogue with the Americans.
One major issue China wants to resolve in the talks with Wei's US counterpart Lloyd Austin is the sanctions imposed in 2018 on Wei's probable successor, Li Shangfu.
Li, a general who was promoted to the Central Military Commission last month, is in line to succeed Wei in March next year. However, Li was sanctioned over China's purchase of Russian Su-35 combat jets and S-400 air defence missile systems when he was director of China's Equipment Development Department.
Beijing
suspended dialogues
on defence, climate change and cooperation on fighting the international drug trade after the US House speaker's visit to Taiwan in August, which China regarded as a major breach of its sovereignty.
"Both sides will feel embarrassed if Austin needs to talk with Li, who is still barred from conducting business with American officials," said Zhou Chenming, a researcher from the Yuan Wang military science and technology think tank in Beijing.
"If both sides need to resume strategic dialogues before March, China will let Wei take the role."
Wei is expected to step down in March when a reshuffle of senior government positions concludes at the annual legislative session, and Zhou predicted that Beijing and Washington would reach a deal to remove Li's name from the sanctions list before then.
Zhang Tuosheng, a former strategic issues researcher with the PLA National Defence University, said both Xi and Biden had sent "very positive message" but the sanctions on Li remained a potential stumbling block.
He highlighted the pledge made by Republican House leader Kevin McCarthy, who appears on course to replace Pelosi as speaker, that he would lead a congressional delegation to Taiwan if his
party took control of the House
.
"Biden promised Xi he would improve bilateral ties on their November video summit, but all his words were ruined by this year's Ukraine war and Nancy Pelosi's Taipei visit," Zhang said.
"The Taiwan issue is still the key problem for Sino-US ties, while the American definition of 'crisis management' is very different from the Chinese one."
Zhang said Beijing preferred to "avoid crises from happening", while the Americans preferred to have a "guardrail and safety net" to avoid them escalating into military conflict.
"But the ongoing Ukraine war gives Beijing and Washington a good opportunity, as the whole world expects the two powers to work together to prevent a new cold war and even a nuclear war," Zhang added.
Zhu Feng, a professor of international affairs at Nanjing University, said the sanctions on Li could be used as a "trial" for relations between the two sides.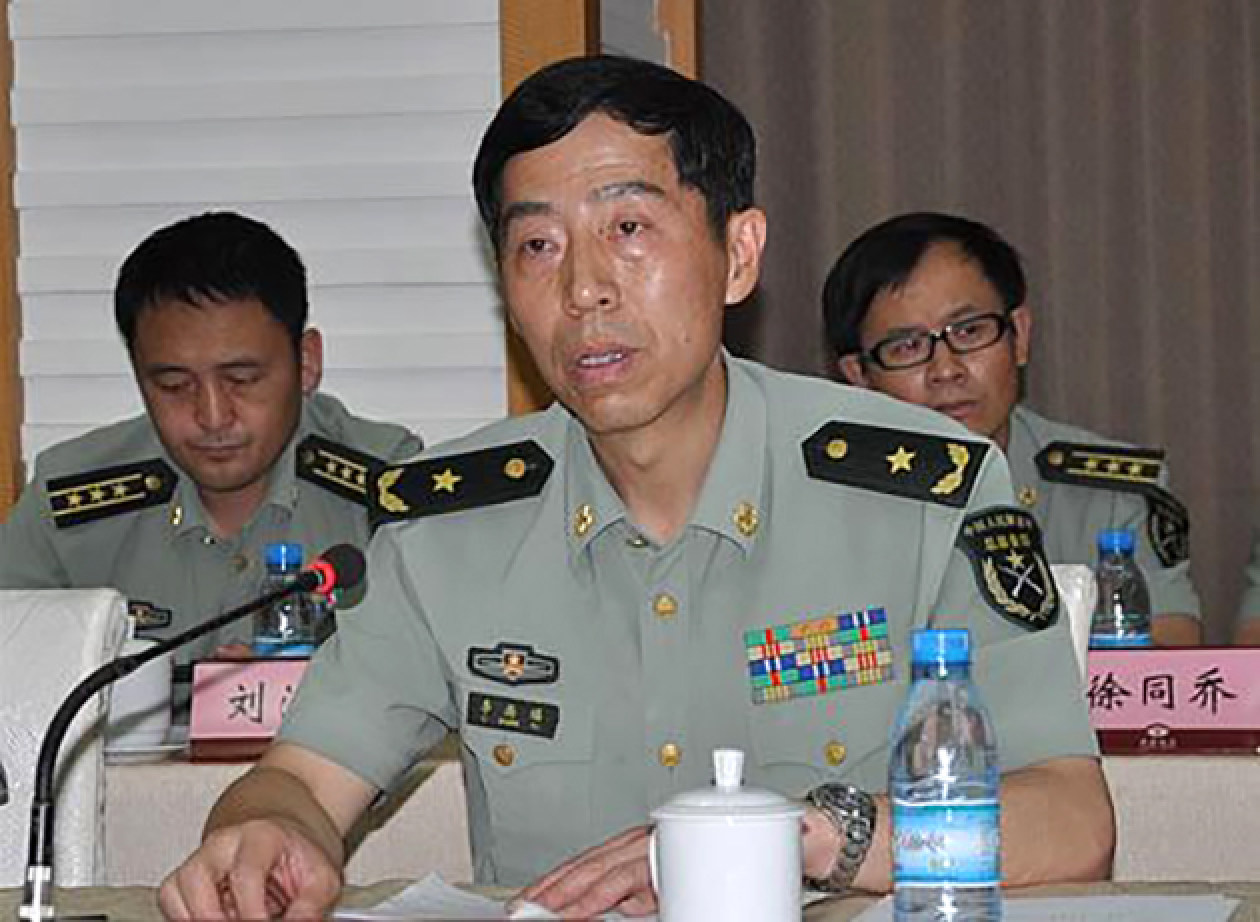 "The US can exempt Li from the sanctions if Washington is keen on resuming dialogue with China," Zhu said.
"Trust between the Chinese and US militaries is very important, as both sides need to work together to come up with resolutions for some key regional problems, such as the Ukraine war, the Taiwan issue and
problems with North Korea
."