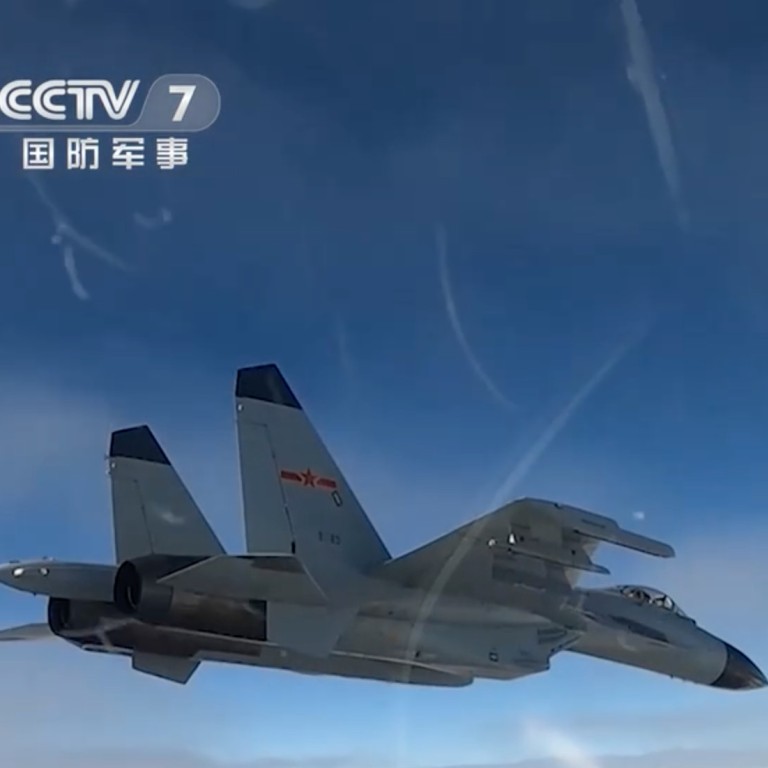 Chinese video shows fighter jets tracking foreign warplanes in South China Sea
J-11 Flankers seen taking off from Woody Island for Sunday's mission in footage aired on state television, but report did not identify target
US Indo-Pacific Command last month accused PLA pilots of conducting 'unsafe manoeuvres' near American plane in the disputed waterway
China has released footage of PLA Navy fighter jets carrying out surveillance of foreign warplanes at one of its
South China Sea
outposts on Sunday.
It comes after the US Indo-Pacific Command last month accused Chinese fighter jet pilots of conducting "
unsafe manoeuvres
" near a US plane over the contested waterway.
The Chinese video, aired by state broadcaster CCTV on Tuesday, shows two J-11 Flanker fighter jets – each carrying four air-to-air missiles – taking off from Woody Island to monitor foreign warplanes that had entered the nearby area.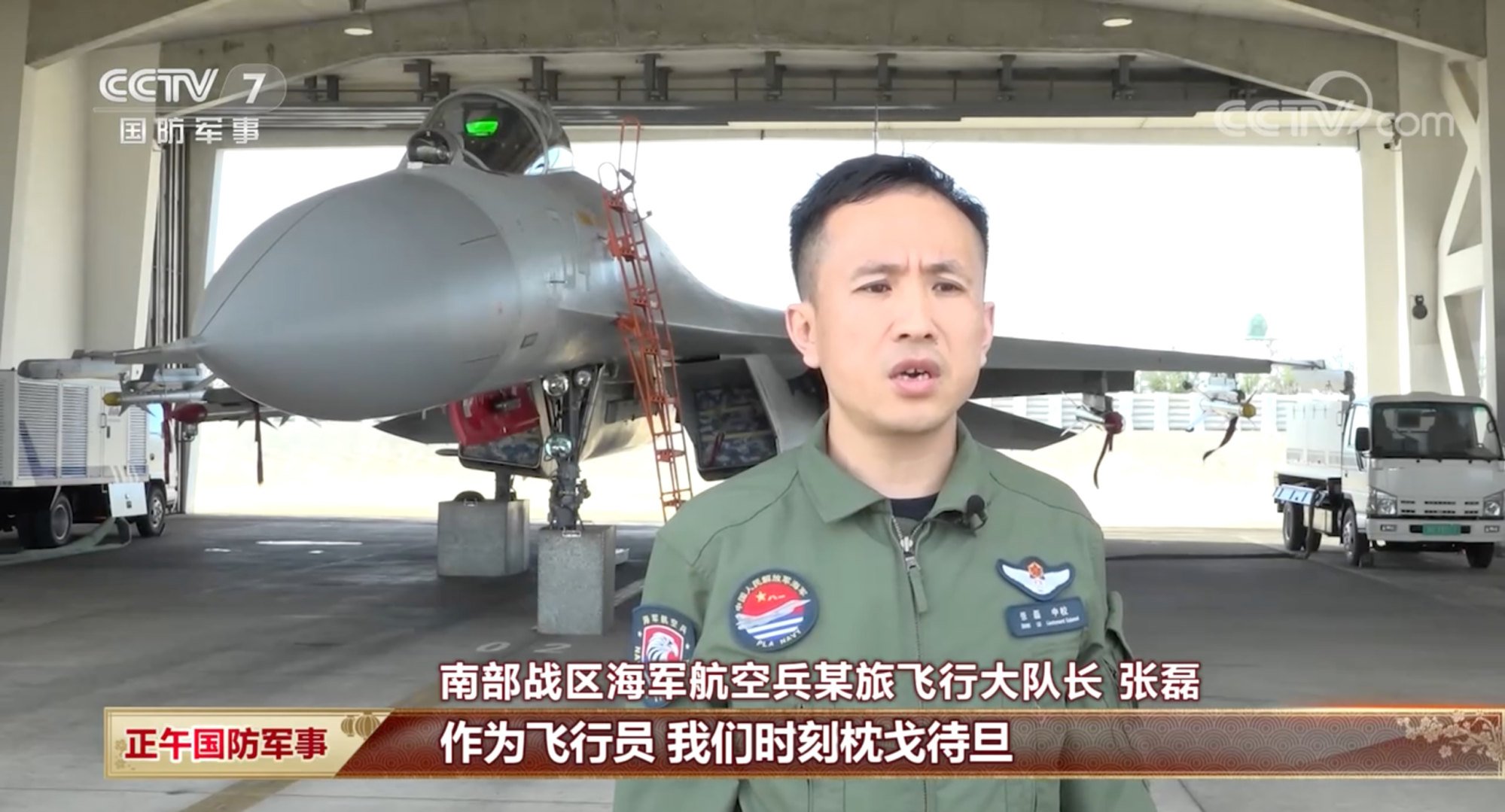 Woody Island – known as Yongxing in Chinese – is the location of China's main military base in the disputed Paracels, and the administrative capital of three island chains claimed by Beijing in the South China Sea.
Zhang Lei, one of the pilots in the video who is stationed on Woody Island, said they had to be more vigilant during festive periods like the
Lunar New Year
when it was more likely that foreign military planes would try to enter Chinese airspace.
"That means carrying out more tracking, monitoring, surveillance and patrols with more frequent take-offs," Zhang said.
According to the CCTV report, the pilots involved in Sunday's mission made "several significant manoeuvres" to ensure their target was within the surveillance range. The report did not identify the target or where the encounter took place.
In December, the US Indo-Pacific Command released a statement and video saying a Chinese J-11 fighter jet had performed "unsafe manoeuvres" when it intercepted a US Airforce RC-135 surveillance plane over the South China Sea.
It said the J-11 had flown in front of the RC-135 and within "20 feet" of its nose, forcing the RC-135 to perform evasive measures to avoid a collision.
A
People's Liberation Army
spokesman said it was the US plane that had "suddenly changed its flight altitude and squeezed the Chinese aircraft to the left, making dangerous approaching manoeuvres despite repeated warnings from the Chinese side".
The CCTV report on Tuesday said that in the latest encounter, the Chinese pilots had "handled the approaching foreign aircraft safely" and that the other aircraft had retreated.
The fighter jets shown in the report were the same type involved in last month's incident – the two-seat Shenyang J-11BHS, a Chinese-built variant of the Sukhoi-27.
China claims almost all of the South China Sea as its territory and in the past decade has stepped up military activities in the area. The US military conducts regular naval transits near Chinese-controlled islands and reefs and aircraft flyovers to challenge Beijing's claims.
Last month's US Indo-Pacific Command statement said its surveillance plane "was lawfully conducting routine operations over the South China Sea in international airspace", while the Chinese report said the PLA Navy pilots were "safeguarding the peace of the country's air and sea".