Taiwan
Get more with myNEWS
A personalised news feed of stories that matter to you
Learn more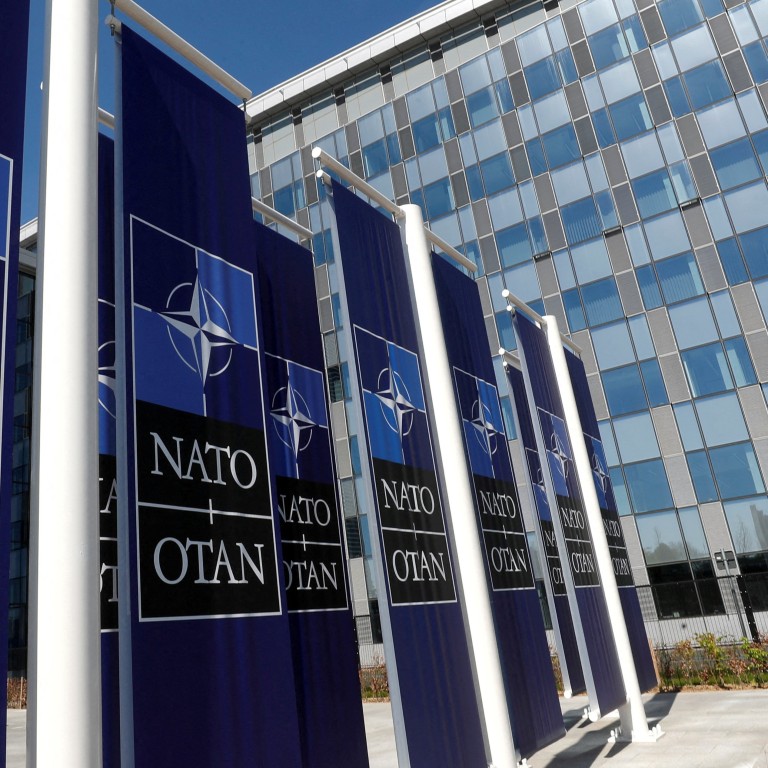 US help for Taiwan to access Nato's Link 22 tactical data system could boost island's status with bloc
Advanced secure data linking capability would give Taiwanese forces interoperability with United States
But analysts are concerned about the potential costs of the move, including the time needed for Taiwan's military to adopt the system
As Beijing flexes its military muscles at
Taiwan
, the US says it will help Taipei obtain
Nato's
Link 22 secure data system to boost the island's defence capability in the event of a cross-strait conflict.
Analysts said the system would not only help to consolidate Taiwan's status as a quasi "major non-Nato ally" but also enhance interoperability between the Taiwanese military and
the US
, as well as its allies, through their tactical data systems.
Link 22 is a secure beyond-line-of-sight communication capability that interconnects different kinds of air, surface, subsurface, and ground-based tactical data systems by providing situational awareness across the battle space.
Operable even in inclement weather, Link 22 – built in the 2000s to replace the multilateral security alliance's Link 11 – can also be used to exchange tactical data among the military units of participating partners.
A senior Taiwanese defence ministry official confirmed to lawmakers in May that the United States – a major Nato member – would help the self-ruled island to acquire the advanced data link and radio system.
Lee Shih-chiang, head of the ministry's strategic planning department, told a meeting of the legislature on May 25 that Taiwanese tactical data systems were interoperable with the Link 22 system.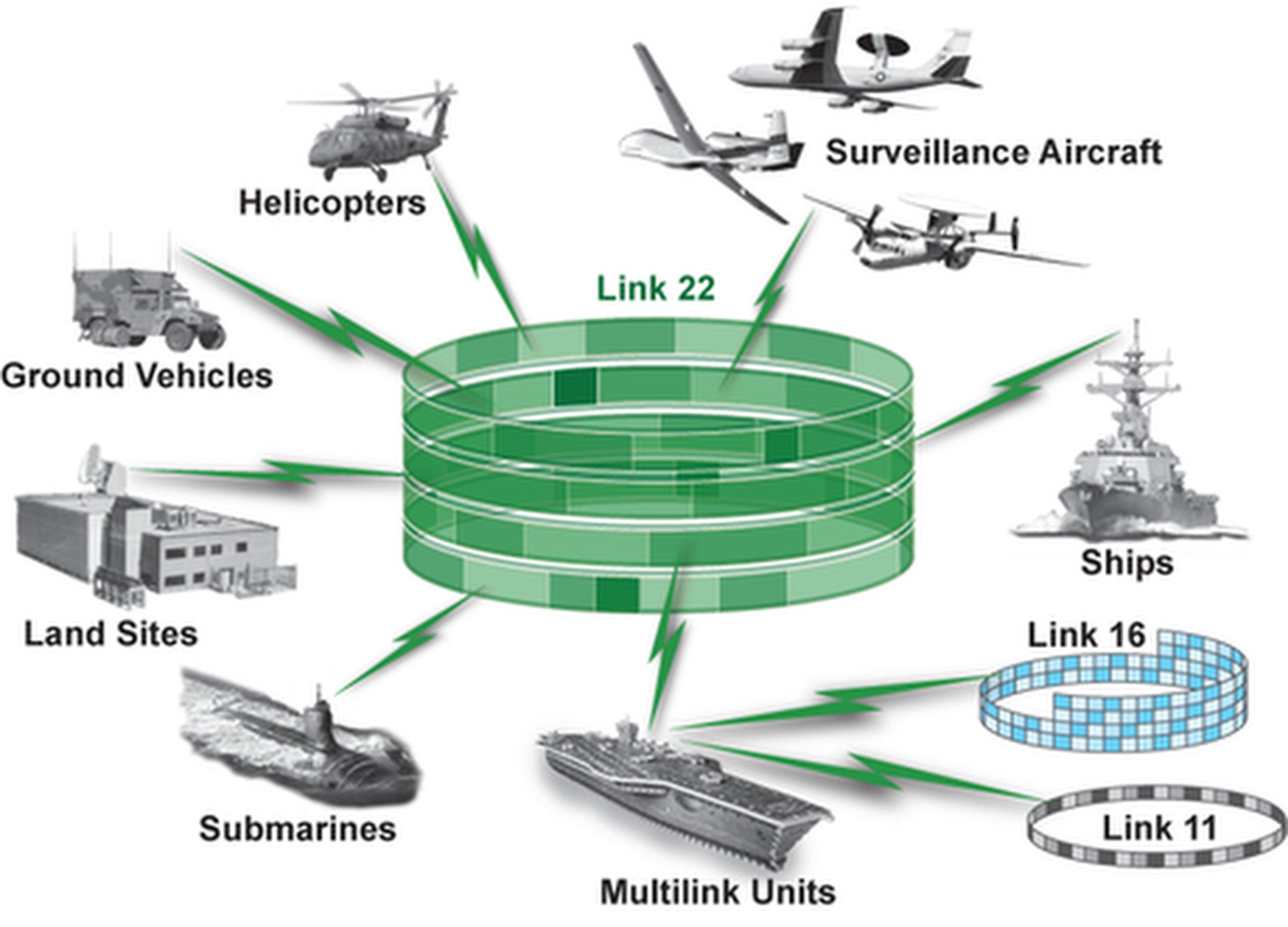 He also confirmed that using Nato's secure system would give Taiwan a direct data link with the US military.
The island's military currently uses the US-built Link 16 to interconnect the data links of its US-made weapon systems.
But it is not interoperable with other weapons systems, including Taiwan's French-made Mirage 2000-5 fighter jets and its home-grown defence fighters and missile platforms, each of which has its own data link systems.
Taiwan is facing constant threats from Beijing, which has vowed to bring the island under mainland control, by force if necessary.
Most countries, including the US, do not recognise Taiwan as an independent state. Washington is opposed to any forced change to the status quo and has committed to help defend the island, without clearly indicating whether it would send troops.
Two days after Lee's announcement, Beijing warned the US against selling arms to Taipei and helping its military to gain access to Link 22, with foreign ministry spokeswoman Mao Ning calling it an "extremely wrong and dangerous move" that would fuel cross-strait tensions.
Taiwanese military experts said Link 22 would be highly important in a potential war with Beijing by helping the US to provide real-time intelligence and combat operation plans for Taipei.
"Link 22 uses high and ultra-high frequency bands that can operate [over] long distances and enable traffic to travel across line-of-sight and over-the-horizon ranges," said Su Tzu-yun, a senior analyst at the Institute for National Defence and Security Research, a government think tank in Taipei.
The system has an automatic grouping function that can fully map the positions of enemy and friendly forces, as well as bridges, roads and other important infrastructure. This situation awareness information could be shared by several military commands, he said.
"With Link 22, Taiwan will be able to effectively integrate all of its weapon systems, including the command and control systems, missiles and other platforms developed by the National Chung-Shan Institute of Science and Technology," Su said, referring to Taiwan's top weapons maker.
According to Su, the move would greatly improve the combat effectiveness of the island's forces. He added that if Nato chose to help Taiwan in a potential cross-strait conflict, Taiwan would be able to swiftly access the bloc's systems.
Su said the US agreement to help the island obtain the system represented an increase in mutual trust but also helped "consolidate Taiwan's major non-Nato ally status".
Chieh Chung, a security researcher at the National Policy Foundation, a Taipei think tank affiliated with the main opposition Kuomintang party, said Taiwan needed Link 22 because its existing systems were somewhat behind Beijing's XS-3 and DTS-03 systems.
"Link 22 can greatly strengthen the anti-jamming capabilities of our systems and improve command efficiency while providing faster communications transmissions," he said, referring to Beijing's electronic warfare to jam Taiwanese radio communications in a bid to paralyse the island if war breaks out.
Chieh noted that Link 22 was an exclusive product of Nato. If the US had agreed to help Taiwan acquire it, other Nato members had already agreed to the island's use of the system, he said.
"In a way, this also means Nato states have increasingly found mainland China not trustable," Chieh said.
Nato has criticised Beijing over what it perceives as a growing assertiveness in the Indo-Pacific region. The alliance, which plans to open a liaison office in Japan, has committed to bolstering its engagement with regional partners.
Washington has treated Taiwan as equal to a major non-Nato ally since the George W. Bush administration, for the sake of swift approvals for arms transfers. But it has not given the island the official status enjoyed by 19 other non-Nato partners, including Australia, New Zealand, Japan, South Korea and the Philippines.
Alexander Huang Chieh-cheng, a professor of international relations and strategic studies at Tamkang University in New Taipei City, said Taiwan had been described as a non-Nato ally for at least two decades.
"However, the key is not symbolism or which category the allies want to put Taiwan in. It's what can be done to ensure that 'interoperability' can be imagined if Link 22 is actually provided," he said.
According to Huang, the system would be very useful for optimising Taiwan's warfighting capabilities.
Max Lo, executive director of Taipei think tank the Taiwan International Strategic Study Society, said Link 22 could bolster the island's command and control capabilities but there were concerns over the move.
"It would take at least several years for Taiwan to take delivery and master the system. What will Taiwan do if war comes before we are able to fully control the system?" he said.
"Also, after Taiwan acquires the system through the US, in the interoperation process, which side should take the lead command?"
Lo pointed out that the Pentagon might think the island was too slow to respond, while Taipei might not want to give up its lead commanding role to the US.
"There is also a concern about the US coming to Taiwan's aid amid a potential conflict," he said.
"With the transfer of the system to Taiwan, does that imply the US would not actually send forces to help Taiwan, given that its assistance in commanding Taiwanese operations through the system is already a form of help?"