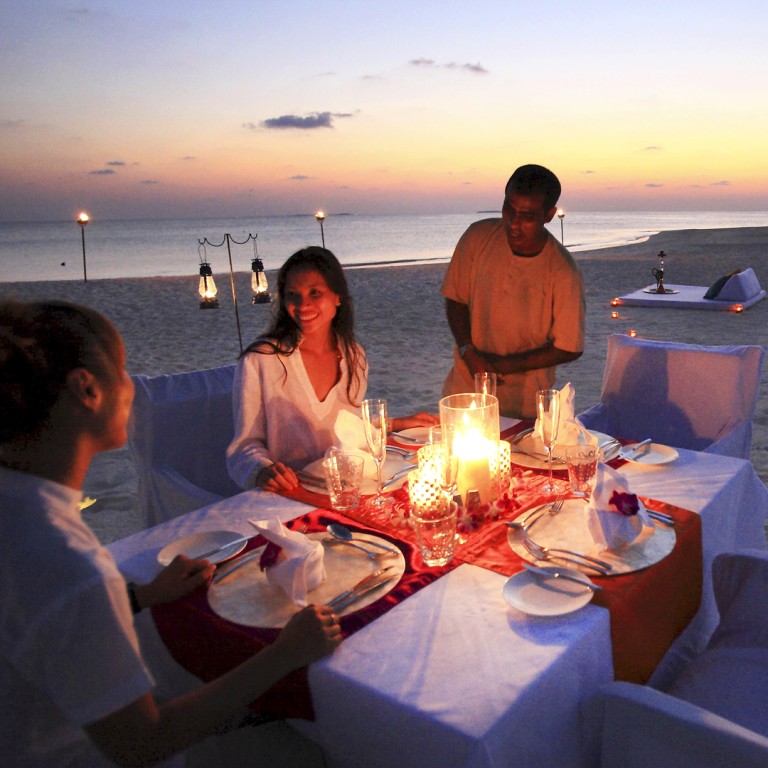 More of China's luxury travellers journeying to the ends of the earth
More luxury travellers are opting for exotic holidays in the North and South Poles
Polar exploration has gained popularity among the mainland's jet-setters, with journeys to the North and South Poles making up one-third of the tours they took last year.
In a recent poll of 291 "super travellers", 32 per cent had visited the North or South Pole over the past year, making it their third most popular destination, the Hurun Chinese Luxury Traveller report stated.
The study defined "super travellers" as those with wealth of at least 10 million yuan (HK$12.7 million) and who had spent at least US$30,000 on travel in the past 12 months.
Europe was their top destination, with 47 per cent having visited in the past year; the United States came in second with 40 per cent. The study was done from March to May with three leading mainland travel agencies.
The popularity of the North and South Pole destinations was growing each year, the report said, netting an average of US$19,300 per traveller.
The super travellers polled went overseas four times last year, with leisure travel making up 20 days, a 10 per cent rise from the previous study.
The number of outbound trips last year rose 17.8 per cent to 116 million from 2013, according to the China Tourism Academy.
Some 60 per cent of those polled picked leisure travel as their favourite holiday theme. Polar exploration came second, with 28 per cent.
"This shows that super travellers, while hoping to try novel and extreme challenging experiences, crave physical and spiritual relaxation," the report said.
"The recent popularity of Antarctica for the Chinese luxury traveller shows how much experiential travel is now on the cards," Hurun Report chairman Rupert Hoogewerf said.
The North and South Poles were the super travellers' top destinations during the Lunar New Year and were picked as the most remarkable places to visit.
The study also found that Peninsula was their favourite hotel brand, followed by Mandarin Oriental and Ritz-Carlton.
Shangri-La - part of the Kerry Group, the controlling shareholder of the SCMP Group, which publishes the - ranked fifth.
Looking forward, the report said, Europe topped the list as the dream destination for mainland super travellers for the next three years, followed by the US and Africa. The North and South Poles came in fourth.
A study by brokerage firm CLSA also showed mainland tourists tended to seek fresh travel destinations as their tastes grew more sophisticated. Hong Kong, Thailand and Macau were their three most popular destinations in the past three years.
"But the Chinese dream of visiting other places, and they highlight France, the United States and Australia as their top travel destinations if money were no object," the CLSA report, released in January, said.
The firm expected growth in outbound travel to accelerate, forecasting departures to soar to 200 million by 2020 from 98 million in 2013.
This article appeared in the South China Morning Post print edition as: Mainlanders journeying to the ends of the earth