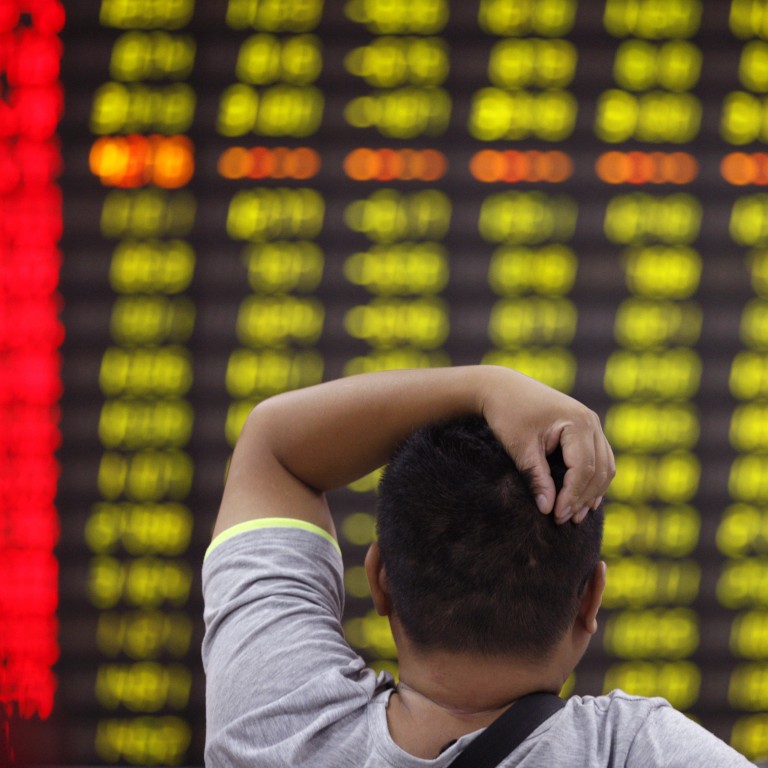 The secret to investing in China: advice from the world's biggest hedge fund
Avoid chasing the latest trends and be humble, says Greg Jensen, Bridgewater Associates CEO
Investors should avoid chasing the latest trends and be humble, according to the boss of Bridgewater Associates, the world's biggest hedge fund. 
"No matter how confident you are in anything, there is a good chance you could be wrong," said Greg Jensen, co-chief executive officer and co-chief investment officer of Bridgewater.
The Connecticut-based hedge fund, which was founded in 1975 by Ray Dalio, manages assets worth about US$200 billion for clients including institutional investors, pension funds and foreign governments. 
"[It's not about] chasing the newest products and the newest things, but about thinking in the right way to invest and the right way to trade," said Jensen, who paid his second visit to China to attend a wealth forum hosted by the Qingdao government on Saturday.
He recommended longer-term investments.
"Most active investors actually get less return than passive investors because they are constantly buying into the markets after they have gone up rather than holding [shares] before [this happens]," he said. 
He urged investors to concentrate not only on chasing returns but on diversifying their portfolios. 
"The best thing to do is to strike a balance, for a diverse and passive investment portfolio."
For investors in China, with a relatively short history of capital markets, there was a learning process during which losing money was inevitable, he said. 
Jensen said he was not surprised by the ups and downs of the Chinese equity market over the past few months.
Capital market reforms such as allowing margin trading would ultimately help China catch up with the global market but could create volatility in the short term. 
While global interest rates remained low and asset prices high, there were opportunities in China, and the country should experience reasonable growth, Jensen added.
Investors should pay more attention to history and the opening up and reforms of the market, rather than merely whether it went up or down he said.
"Overall, we are optimistic about the Chinese equity market, which is getting healthier," said Jensen.
China's economy might be expanding more slowly than before, but Jenson said the growth rate was now healthier and more sustainable.