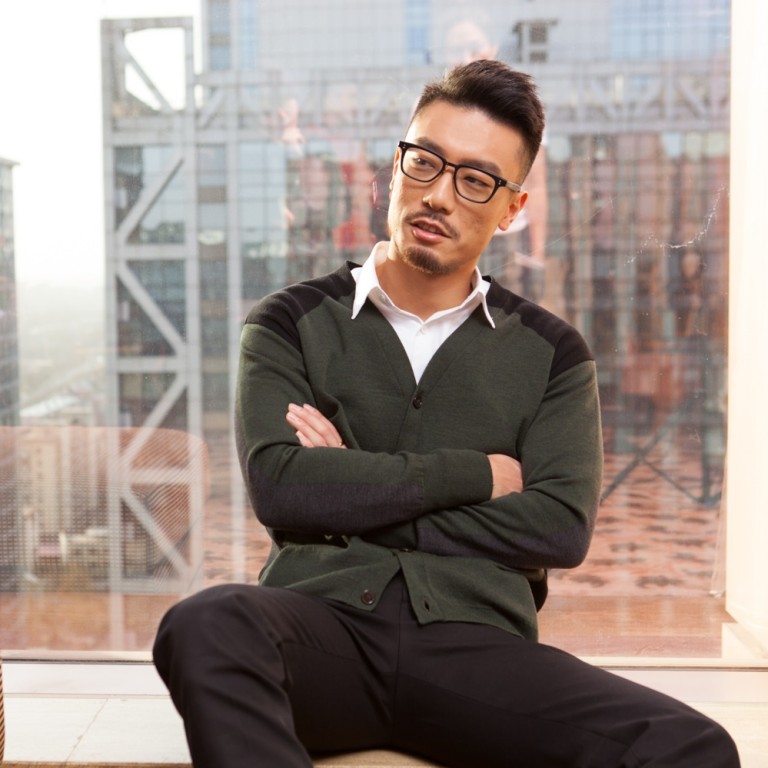 It's a lonely road to success, says founder of Renrendai, China's leading P2P lender
Life in investment banking just wouldn't have been challenging enough, says Yang Yifu
Starting a business can be like travelling a lonely road with an unpredictable future, but that's exciting rather than worrying for Yang Yifu, who founded the mainland's leading peer-to-peer (P2P) lender, Renrendai, and enjoys the challenge of the unknown.
"If you want to start a business, you have to be able to withstand being lonely, as you don't know if you can be successful or not. After three to five years, if you are still unknown – do you think you can still tolerate that?" said Yang in an interview with the South China Morning Post.
"If you think you will regret achieving nothing five years later, I don't think you should start a business, instead you should find a stable job."
Yang, 31, a graduate in financial mathematics at Peking University, founded Renrendai in 2010 with his classmate Li Xinhe and Zhang Shishi, a Tsinghua University graduate of finance.
Launching a start-up rather than joining a financial institution was a choice for a "way of life", said Yang.
Yang returned to China after gaining a master's degree in finance in the Netherlands, and would have joined an investment bank or a private equity fund in an entry level position had he not started Renrendai.
"But I don't like [that] kind of life – you will almost know what you are going to be 10 or 15 years later," Yang said. "Had I joined an investment bank, I would have started as an analyst, and would likely have become a managing director 10 years later. That is too boring, and not challenging."
Running a startup is interesting for Yang as he doesn't know what will happen 10 years down the road, whether or not the company succeeds.
Luckily, it was the right decision to start Renrendai five years ago, Yang said, as the Chinese government had begun supporting startups and financial innovation.
"The size of our company is not that big now, there are a lot of things that we can do going forward. And for me, I am very curious about how the company will be. It is exciting," Yang said.
When Lending Club, America's online lending pioneer, was set up in 2007, a knock-on effect in the mainland's internet finance industry was expected to follow within a couple of years – as the Chinese market usually lagged behind, Yang said.
Riding on the back of China's internet finance boom, Renrendai's P2P lending business has grown rapidly. Transactions rose 138 per cent last year to 3.7 billion yuan (US$600 million).
 First quarter transactions more than tripled those of the same period of last year, rising to 1.6 billion yuan, while the number of registered users had surpassed 1.5 million by the end of March.
China's P2P lending sector has seen rapid growth over the past few years. The total transaction value via P2P platforms jumped from 21 billion yuan in 2012 to 105.8 billion yuan in 2013, and more than doubled to 252.8 billion yuan last year, according to Online Lending House, a website that tracks the industry.
The number of P2P lending platforms went from 200 companies in 2012 to 1,575 in 2014, according to the website.
While Renrendai is growing, both in terms of customers and staff, Yang feels he is carrying more and more on his shoulders.
"Our business is closely related to the happiness of many people as we are managing their assets … I also feel the pressure when every month I need to pay thousands of staff."
Renrendai's 200 staff have an average age of 27. Its holding company Renren Youxin Investment, which also provides financial services, has a few thousand staff.
Life has changed since Yang founded the business, but it has become more interesting and challenging, he said.
As a co-founder of a startup, Yang said it was difficult to separate work from personal life but that was the life he enjoyed.
Yang can now spend more time working out or playing favourite sports such as basketball than he did when the company first started and he worked for up to 18 hours a day.
He said he would score Renrendai nearly full marks for its achievement over the past five years, as he would never have imagined the company could grow to its present level, particularly as it was the first business started by the three young men.
"But when we look [at some other aspects], I think we can just have a passing grade, as there were many things that we could have done better," Yang said.
Last year, the trio behind Renrendai ranked fourth in the "40 under 40" list by Fortune magazine's Chinese edition, an annual list of 40 business stars under 40 years old.
Liu Qiangdong, founder of JD.com, the mainland's e-commerce company that debuted on the Nasdaq last year, topped the list.
"The advantage of our team of three is that we complement each other," Yang said. "We always have a lot of quarrels but we have the same target – that is to do something good for the company."
The business environment for startups had improved a lot with the support from the government, but the competition had become fiercer, Yang said.
In the past, top students would opt for stable jobs under the government authorities, he said. "As long as you had a good idea and dared to do so, it was not too difficult to make a success because of less competition."
Today, there are more opportunities and more investors willing to invest in startups, so it is more difficult to succeed due to greater competition, Yang said.
As someone who had founded a start-up, Yang said he was now interested in making angel investments to help with other start-ups. Participating in growing a new company would be more interesting than buying stocks, he said.