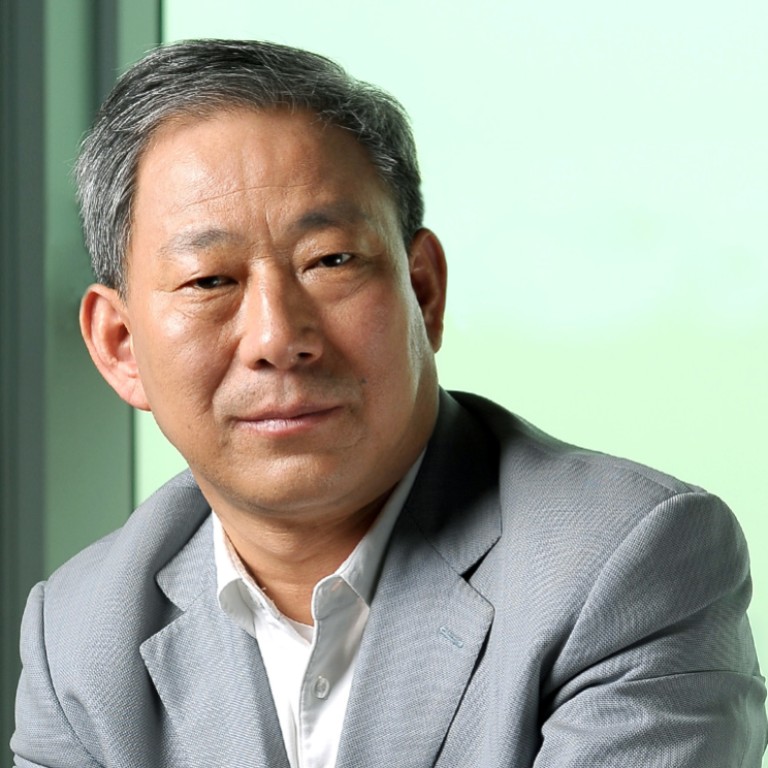 Bring me your 'rich and noble minded': Chinese tycoon lays out vision for US$39-billion smart city
Guangdong mega project by one of mainland's richest men will focus on education - and welcome only the 'rich and noble-minded'
Yan Jiehe, one of the mainland's richest men, plans to build a 250-billion-yuan (HK$305billion) smart city that will host a population of 250,000.
The proposed mega project, covering 100 sq km, will be built at Shanwei, 140km east of Hong Kong, and focus on education, occupational training and the medical sector.
Its cutting-edge technology and facilities will be "the envy of the world", the tycoon promises.
Architects were already designing the city that would take about a decade to be fully operational, Yan said.
"It will beat any other smart city around the world," he said. "I want to prove to the world that Chinese people can achieve anything Westerners can do. And we'll be able to do a better job."
Yan, 55, and his son, Yan Hao, have a combined net worth of 91 billion yuan, making them the sixth wealthiest on the mainland, according to the newly published
The senior Yan, founder of China Pacific Construction, the country's largest private builder, has a reputation for straight-speaking and for being comfortable in the spotlight.
"It's been my dream to build a city of my own with top colleges that I could run at my own will," Yan said. "I am fully confident of my plans. Everything is going fine."
The city will be located in the Shenshan Special Cooperation Zone, with joint oversight of the Shenzhen and Shanwei governments in Guangdong.
Yan said he would invite the world's leading academics in social sciences to teach at his colleges, while only "rich people" would be welcome to settle there.
"My definition of being rich is not only having financial strength but also being well educated and noble-minded," he said. "I don't sell properties to those who get rich overnight and appear to be uncivilised."
Among other attractions, the city will include a 5,555-seat grand theatre.
"I always want to be a frontrunner, rather than a copycat," he said. "I understand there will be controversy but negative comments only inspire me to work harder and race ahead of others."
China Pacific Construction is ranked 156th in the Fortune Global 500 list. Yan hopes the development of the smart city can help him create another business empire capable of making the list.
China Pacific Construction has built numerous mega projects including the Shanghai-Nanjing Expressway and the Jiangyin Yangtze River Bridge.
Yan described himself as a "talented educator" and said he wanted to share his wisdom.
Yan graduated from Nanjing Normal University in 1981 before becoming a middle-school teacher of Chinese in Huaian, Jiangsu province.
He was later recruited as a civil servant in the local government but resigned in 1986 and worked for several state-owned businesses as a senior manager.
Yan ventured into construction in 1996, only to find his firm making a loss after its first construction project.
"It's not the personal wealth that makes me a strong man," he said. "It's my wisdom that ensured my success even when the business climate appeared to be extremely bad."
This article appeared in the South China Morning Post print edition as: Tycoon's vision for HK$305 b smart city