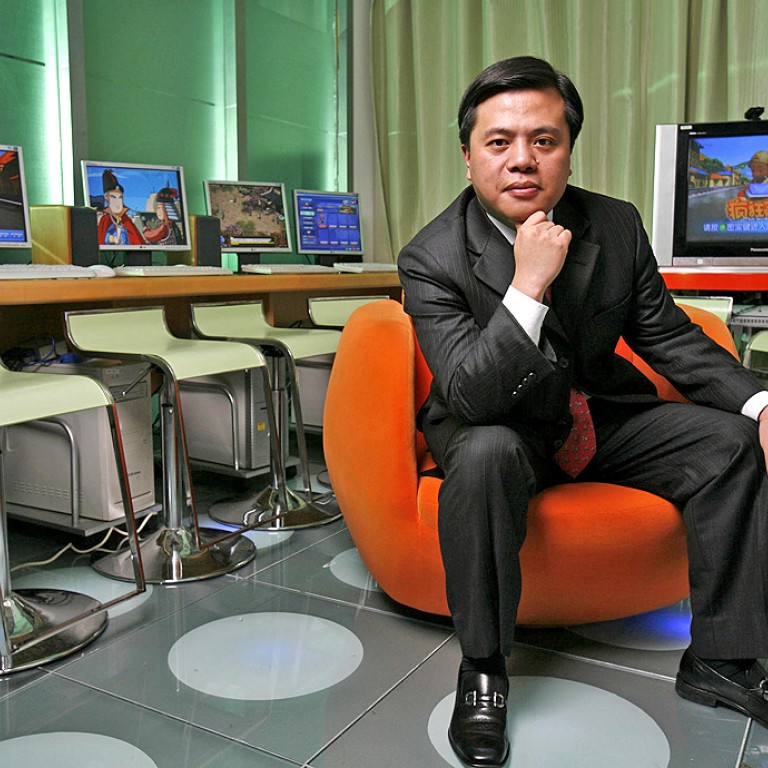 What stock market slump? Chinese tycoons make billions on dividends and share sales over past year, says report
Nation's richest made more than twice as much this year by selling shares or from dividends - with property moguls among best performers
The stock market slump in China did not stop some of the nation's richest people from chalking up a profit as 30 tycoons made a total of 86 billion yuan (HK$105 billon) selling shares and in dividend payouts over the past year, according to a new report.
The total value from cashing out in the stock market and on dividends among the top 30 tycoons on the list more than doubled compared with the 36.3 billion yuan made in the same period the previous year, according to the Hurun Cash Out Rich List published by the wealth ranking firm.
The report was published for the ninth consecutive year and the data was collated between July 1 last year and August 14 this year.
The chairman of the property company Hopson Development, Zhu Mengyi, and his family topped the cash-out list selling holdings in Shanghai Electric Group, held under an investment company, for 8.2 billion yuan, the report said. The family ranked 49th in the latest Hurun Rich List with an estimated fortune of 30 billion yuan.
Wen Yibo, the chairman of Shenzhen-listed water and waste treatment company Sound Environmental Resources, plus his wife Zhang Huiming, ranked in second place as they sold their shares in the company for about 7 billion yuan in the first half of this year, according to the report.
Chen Tianqiao, the mainland's online game pioneer who founded Shanda Games, plus his wife Luo Qianqian, sold their stake in the company for 6.2 billion yuan over the past year, taking third place in the list, the report said. The stake sale also marked a symbolic exit of the couple from the company.
Chinese tycoons also profited from the dividends issued by companies for their shares.
Ranking in fourth place in the cash-out list, property mogul Xu Jiayin, the chairman of Evergrande Real Estate, received 4.3 billion yuan in dividend payouts from the company, the report said.
Xu is the 13th richest man in China with an estimated fortune of 60 billion yuan.
Among the 30 tycoons on the cash-out list, 30 per cent are from the real estate sector, including the vice chairwoman of Guangzhou-based property firm Country Garden, Yang Huiyan, who made a profit after receiving company dividends.
From the technology sector, Tencent chairman Pony Ma Huateng and video and gadget firm LeTV's chairman Jia Yueting are also on the list as they reduced holdings in their companies over the past year.
Rupert Hoogewerf, Hurun Report chairman and chief researcher, said the 30 tycoons on list were the real rich people in China as they had cash in hand.
"I am interested to know how they are going to spend the money," he said. 
Top 10 in Hurun Cash Out Rich List 2015
(Name, company, amount cashed out)
1       Zhu Mengyi family, Hopson Development, 8.2 billion yuan
2       Wen Yibo and wife Zhang Minghui, Sound Environmental, 7 billion yuan
3       Chen Tianqiao and wife Luo Qianqian, Shanda Group, 6.2 billion yuan
4       Xu Jiayin, Evergrande Group, 4.3 billion yuan
5       Hui Wing-mau family, Shimao Property, 3.7 billion yuan   
6       Wang Chuanfu, BYD Company, 3.5 billion yuan     
7       Liang Wengen, Sany Group, 3.4 billion yuan
7       Lu Yongxiang family, Jilin Yongda Group, 3.4 billion yuan
7       Shen Guojun, China Yintai Holdings, 3.4 billion yuan    
7       Xu Changjiang, Wenfeng Great World Chain Development, 3.4 billion yuan
This article appeared in the South China Morning Post print edition as: What stock rout? Tycoons make HK$105b cashing out