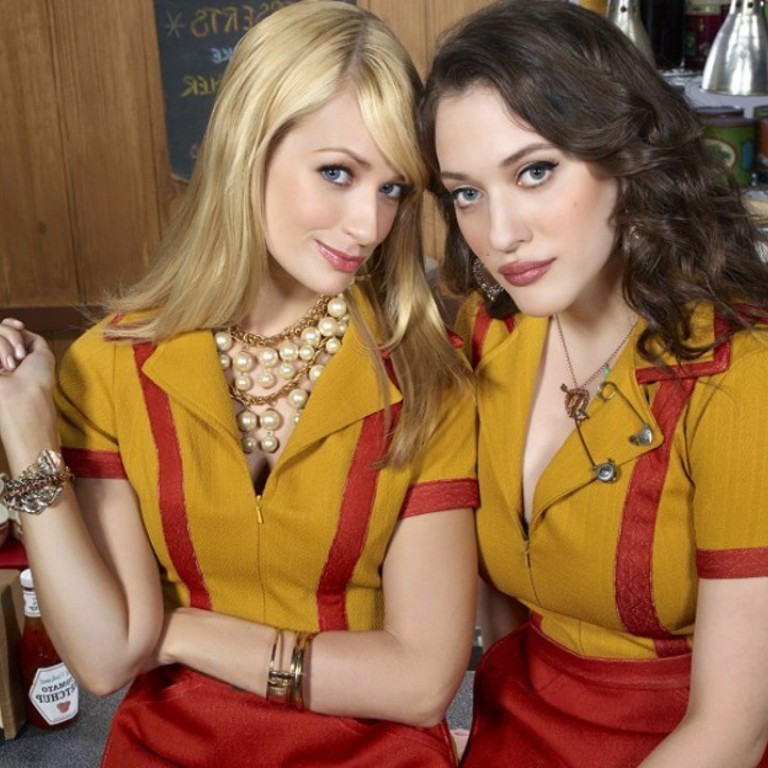 Sitcoms, superheroes and shady politicians: the most popular US TV programmes in China, according to a website's searches
What kind of American television series attracts audiences in China the most?
Over a decade ago it was the classic sitcom Friends, which has frequently been used as teaching material in English classes on the mainland. Today, it's still a sitcom, according to Baidu, the most used search engine by mainlanders.
2 Broke Girls, which premiered in the United States on CBS in 2011 and is currently commissioned for a fifth season, was the most searched American TV series on Baidu, according to the website's latest statistics.
Its fourth season was played over 100 million times on the Chinese video site Tv.sohu.com.
The show tells the story of two young waitresses at a greasy spoon diner striking up an unlikely friendship in the hope of launching a successful business.
Following 2 Broke Girls were four different types of dramas on Baidu's top five list of most searched US TV programmes, suggesting mainland television enthusiasts had varied interests when it comes to series made in America.
The Flash, a spin-off from super hero drama Arrow, ranked second.
Based on the DC Comics character Barry Allen, a superhero crime fighter with the power to move at superhuman speeds, the series premiered in October 2014 and ran for a second season last year.
Games of Thrones, a fantasy drama based on the novels by George RR Martin, came third on the list. Having won 26 prime-time Emmy Awards and attracted record numbers of viewers in the US, the series also received widespread acclaim from Chinese audience and critics.
The following two series were the crime drama Breaking Bad, with five seasons aired from early 2008 to the autumn of 2013, and the political drama House of Cards, which was even mentioned by the Communist Party's anti-graft chief Wang Qishan for its plots centred on corruption.
As Chinese audiences never have the chance to watch series focusing on the political struggles among leaders in modern China, they have shown a special interest in House of Cards, which deals primarily with themes of ruthlessness, pragmatism, manipulation and power.
With the fourth season to premier in March in the US, only two seasons have been available through the authorised channel in China, Sohu.
The first series was viewed 140 million times and the second 130 million.